Careers
We promote a positive work culture that emphasises supporting one another, so you truly feel part of the team.
What makes us unique?
Ask our team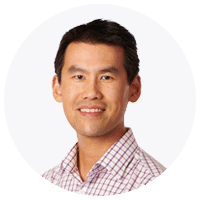 Valued and Recognised
"Out of all the places I've worked, Therapy Focus values their staff much more than I've ever felt valued by any other organisation. My manager supports my professional development and cares about me personally."
Brendan Wee
Assistive Technology Specialist and Advanced Physiotherapist
Positive Environment
"Therapy Focus promotes a positive work culture. Staff wellness is a big focus and an emphasis is placed on supporting one another and regularly checking in. This helps create a strong bond between team members and makes you feel part of a valued community."
Jordan Hitch
Physiotherapist
Follow My Passion
"I've been given opportunities to follow my interest and gain experience in the complex home modifications area, plus develop my career and become a Team Leader."
Tiffany Colbran
Team Leader and Occupational Therapist
Benefits of working with us
We value our employees and believe every person's journey is extraordinary.
That's why we offer more than the usual benefits.
Hear what our employees have to say
A Day in the Life
of a Therapist
Ready to take the next step in your career?