How we work
We take a transdisciplinary approach to service delivery. This ensures the best outcomes for the individuals and families we work with.
What does 'transdisciplinary' mean?
A transdisciplinary approach encourages each member of a therapy team to contribute knowledge and skills, and collaborate with other therapists to determine the most beneficial therapy strategies.
In a transdisciplinary team the typical boundaries of each discipline (e.g. physiotherapy, speech pathology, occupational therapy) are removed and team members share their skills and expertise. This approach ensures that all team members work together to reinforce therapy strategies and monitor goals.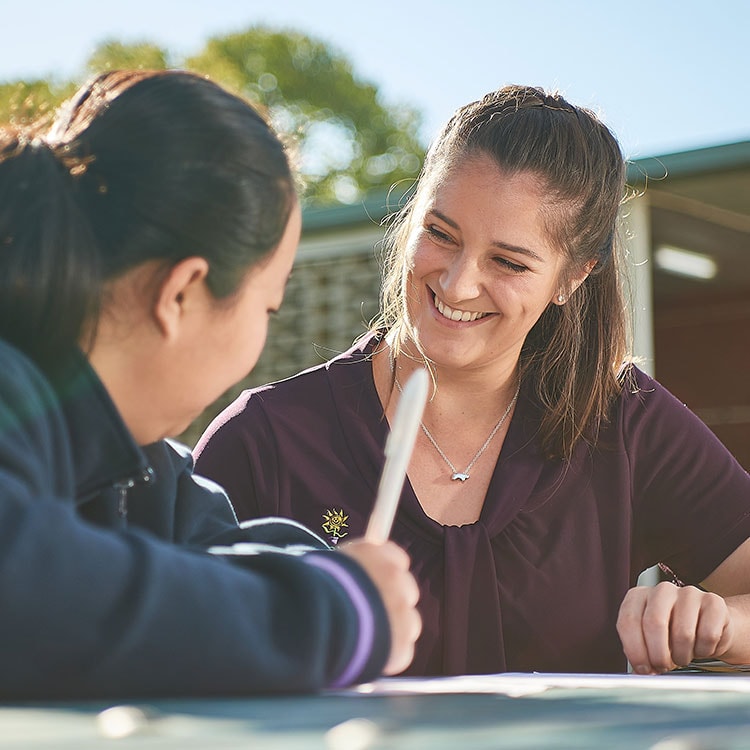 We use a Key Worker model to ensure the people we work with have one main contact, but access to a network of therapists with diverse skillsets.
When your start services with Therapy Focus you will be appointed a Key Worker. Your Key Worker is one of the therapists in your therapy team and is responsible for coordinating service delivery. If you are only accessing services from one therapist, then that therapist is your Key Worker.
Your Key Worker will get to know you, and the people who are important to you. They will keep in regular contact with you to make sure your needs are being met and you're on track to achieving your goals. They also ensure that everyone, including your therapy team, other health professionals and service providers, are on the same page regarding your therapy services and your goals.
Your Key Worker will:
Help develop your therapy plan with you
Give you, your family and/or carers information and advice
Help you and the people around you to work toward your goals
Help you work through challenges or issues you're facing
Visit the places where you need support
Attend meetings with you
Invite other therapists to meetings when needed
The people in your life can contact your Key Worker if they have questions. This includes:
Family members
School staff
Doctors and medical professionals
Local Coordinators
Funding bodies
Other service providers

Strengths-based practice
We work with you and the people around you to build on your strengths and achieve better?outcomes.
Participation
We work with you to find activities you would like to take part in at home, at school or out in the community.
Independence
We make sure you have the support, equipment and environment you require to live as safely and as independently as possible.
Person-centred practice
We know every person has different needs and makes different choices. We work with you to find out what you want and how we may be able to help you achieve this.
Evidence-based practice
We use tried and tested ways to guide us in everything we do. Our employees keep their knowledge and skills up to date in order to provide the best possible therapy.
Team work
All the people in your life, including your family, carers, educators and other health professionals, are part of the team. By working together we can help you achieve your goals.
Learning everywhere
Learning happens in different ways and in different places. The tasks and activities you do every day can be opportunities for learning. We work with you to use these opportunities to develop the skills that are important to you.
The Service Cycle
These are the steps we take in service delivery, from your initial welcome meeting to regular progress reviews.