Leadership Team
Our Leadership Team oversee operations and lead our 350 employees.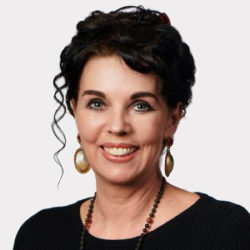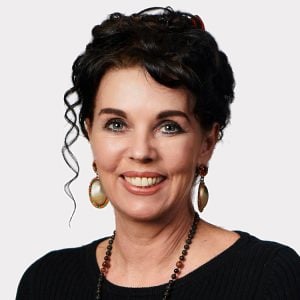 Angelena Fixter
CEO
Angelena is a committed and innovative Chief Executive Officer and Chairperson with significant experience spanning the commercial, public and not-for-profit sectors.
Prior to emigrating to Australia from the UK, Angelena was the Group CEO of not-for-profit organisation Avalon Group, where she led a transition from block funding to individualised funding. On arrival in Australia, Angelena led the merger of three state specialist health organisations to form a national organisation, and was the CEO of regional NSW not-for-profit organisation, CRANES, before joining Therapy Focus in early 2019.
Angelena is an inspirational leader who is driven to achieve excellence in customer experience, and organisational development and growth. She believes this is achieved through solid operational and financial performance and responsiveness to both staff and customers.
Brendan Parker
Executive Manager; Experience Hub
Brendan is a skilled senior leader with 20+ years experience spanning multiple sectors in the not-for-profit space, including sports, drugs and alcohol, employment services, humanitarian aid and education.
Brendan has pioneered the development and implementation of several community engagement initiatives, in particular with CaLD and Aboriginal and Torres Strait Islander peoples communities and individuals across WA, as well as the NT. He is a passionate student in all things related to leadership philosophies and practices, and believes in empowering and mobilising his teams to be the best version of themselves, to in turn have the most effect on those in need.
Kanishka Kumarage
Executive Manager; Intelligence Hub
Kanishka is an experienced Financial Officer with advanced skills in financial management, cash flow management, supply chain management, fund management, budgeting, forecasting, financial reporting and decision making. Kanishka also has experience in managing professional teams, mentoring staff and sound knowledge in State and Federal IR laws. He is passionate about digital transformation and business process automation.
Theresa Pastor
Senior Manager; Therapy
Theresa is a qualified Speech Pathologist and Audiologist and a certified Life Coach. She has extensive experience as a therapist in a range of different context, including private practice and community outreach programs in South Africa and has worked in the disability sector for 18 years. Theresa joined Therapy Focus in 2003 as a senior therapist and has experience as a team leader and regional manager. She is passionate about supporting quality service delivery in the disability sector and ensuring a positive customer and staff experience.  
Nuwan Weerakoon
Senior Manager; ICT
A highly driven, Business and Technology Transformation leader with over 15 years' experience in Healthcare, Education, Resource and IT consulting.
Nuwan is experienced in many senior roles, managing multiple IT teams, mentoring and assisting team members in different projects, and day-to-day operational work. Furthermore, he has extensive experience in leading ICT projects, managing budgets, negotiating outcomes, mitigating risks, implementing ICT policies while maintaining outstanding customer service.
Nuwan has a passion for innovative technology solutions and providing recommendations towards business transformations that align with the organisation's strategies. He has led and managed many organisation-wide ICT changes while maintaining the company culture and adhering to change management processes with minimal business interruptions.
Personal skills such as attention to detail, think out of the box, ability to quickly pick up new skills and technologies, have been characteristics of Nuwan's career.
Outside work, Nuwan loves traveling, camping and discovering Australia with his family.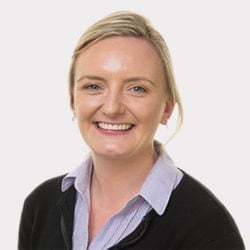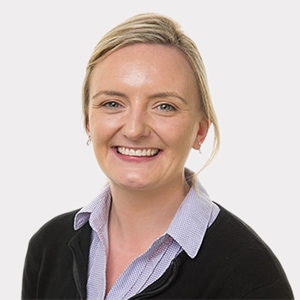 Caoibhe Flynn
Senior Manager; Assistive Technology and Home Modifications
Caoibhe studied to become a qualified Occupational Therapist in the UK and briefly worked in Ireland and Europe before moving to Australia in 2009. After arrival in Perth, Caoibhe worked in aged care before commencing at Therapy Focus in 2010. Caoibhe's passion lies in disability services and she has mostly worked with individuals with very complex needs. Caoibhe has worked within the Assistive Technology and Home Modifications Team at Therapy Focus since 2014. During this time, the team and its core functions have evolved to address the needs of customers and the disability sector.
The current focus of her role is developing Therapy Focus' specialist services of complex assistive technology prescription, home modifications and services for people with complex communication (AAC).
Ophelia Reid
Senior Manager; Business Evolution
As the Senior Manager of Business Evolution, Ophelia draws on her 20 years' experience working with people with disabilities and managing allied health.
Ophelia considers herself fortunate to work with some of the heroes of our community, over 300 clinicians and support hubs delivering NDIS, private and grant funded services, which change lives.
Ophelia has a Diploma in Business Administration and is working toward an MBA with Health Management specialisation.
Ophelia brings to the not-for-profit sector extensive experience, attitude and skills garnered in North America as a Clinical Director and her long history in the Australian private sector.