Remote Services
Therapy services for people living with disability in remote areas of Western Australia.
Our Remote Services
As Western Australia's leading provider of professional therapy services, we deliver support to around 3,500 people living with disability, sharing every step of their journey. Our therapy teams help people with disability achieve their goals and live their best life.
With teletherapy services and Flight Squad, our therapy services are more accessible than ever to people living in remote areas.
Ready to start your therapy journey? 
Apply online now
We understand that every person is unique and tailor our services to meet the needs of each individual and their family.
We offer a range of services for people of all ages and abilities, ensuring that support is available at all life stages.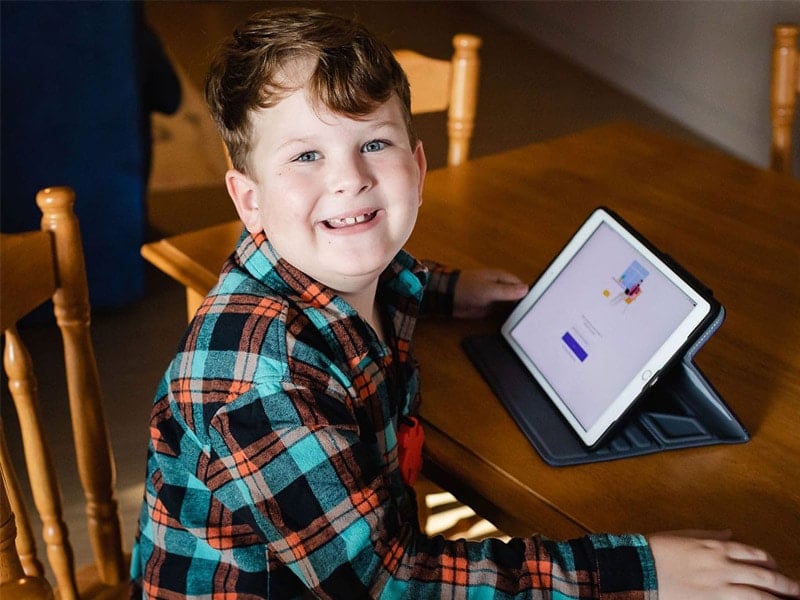 Where suitable, our therapists can deliver services online and over the phone via teletherapy.
Teletherapy is a convenient, flexible and accessible therapy option for people living in remote areas.
Flight Squad Therapy Service
Fly-in therapy service
Our Flight Squad service will see us fly-in for fortnightly* day trips to Merredin and monthly* day trips to Albany to deliver much needed therapy services.
This unique service allows Therapy Focus to deliver NDIS and private services to customers seeking physiotherapy, speech pathology, occupational therapy, continence management, home modifications, and assistive technology.
While our Flight Squad service is initially limited to Merredin and Albany and the surrounding areas, it is planned that the service will grow to support more rural and remote areas.
If you are interested in receiving services in rural or remote areas through our Flight Squad please contact us.
We are looking to offer a more comprehensive service with counselling,  psychology and therapy assistants in the future as customer needs grow.
(*subject to availability and customer needs)
Upcoming trips
Upcoming Flight Squad Therapy Service dates and locations.
Merredin
Thursday 15 December 2022, 9:00am – 3:30pm
Thursday 12 January 2023, 9:00am – 3:30pm
Thursday 2 February 2023, 9:00am – 3:30pm
Thursday 16 February 2023, 9:00am – 3:30pm
Thursday 2 March 2023, 9:00am – 3:30pm
Thursday 16 March 2023, 9:00am – 3:30pm
Albany
Thursday 20 January 2023, 9:00am – 3:30pm
Thursday 24 March 2023, 9:00am – 3:30pm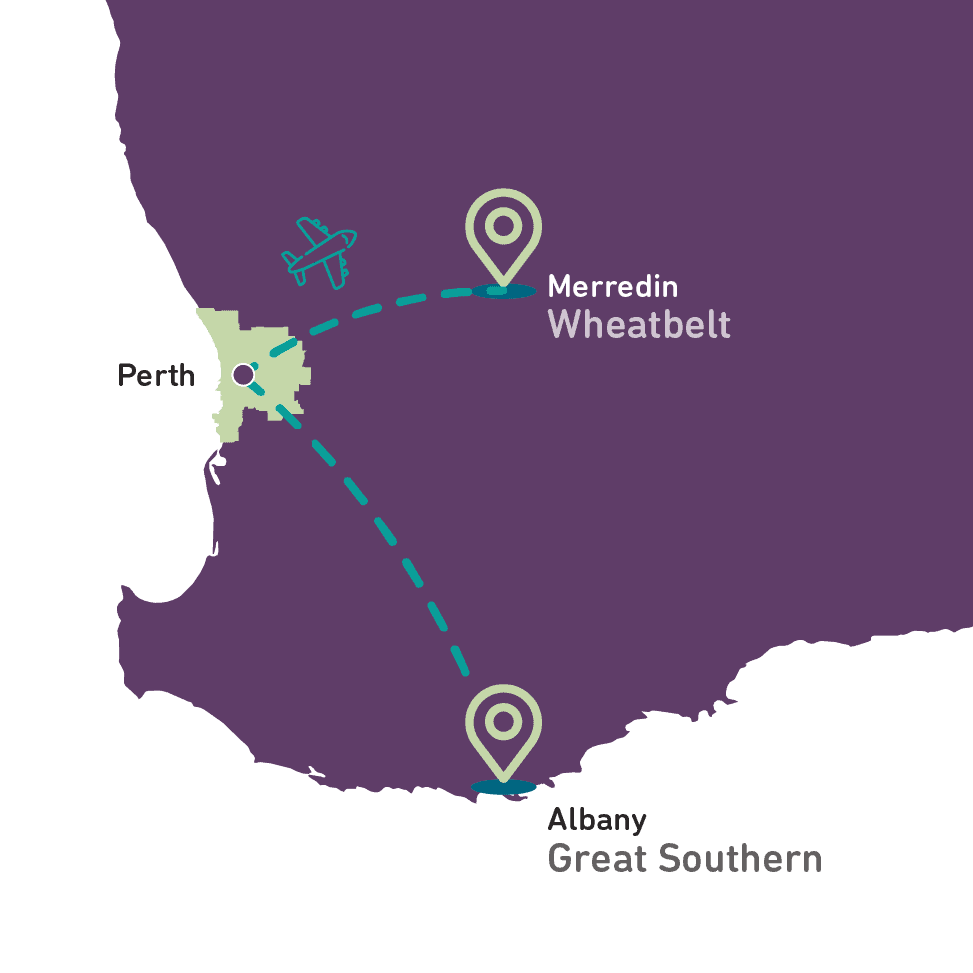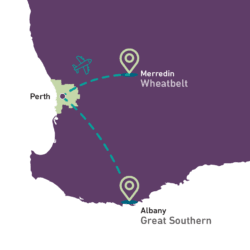 How we work
We take a transdisciplinary approach to service delivery and use a Key Worker model to ensure the people we work with have one main contact, but access to a network of therapists.