Speech Pathology
Our speech pathologists provide support to people who have difficulty communicating and swallowing.
What does a speech pathologist do?
Speech pathologists study, diagnose and treat communication disorders. This includes difficulties with speaking, listening, understanding language, reading, writing, social skills, stuttering and using voice. People who experience difficulties swallowing food and drink safely can also benefit from the support of a speech pathologist.
To learn more about speech pathology visit the Speech Pathology Australia website.
Our Speech Pathology Services
Working as part of therapy teams, our qualified speech pathologists help people with disability achieve their goals and live their best life.
Our speech pathology services are available to people of all ages who have Autism Spectrum Disorder, intellectual, neurological and physical disabilities, as well as developmental delays. Services can be provided at home, at school, in our offices, in community settings or online via teletherapy.
Ready to start your therapy journey? 
Apply online now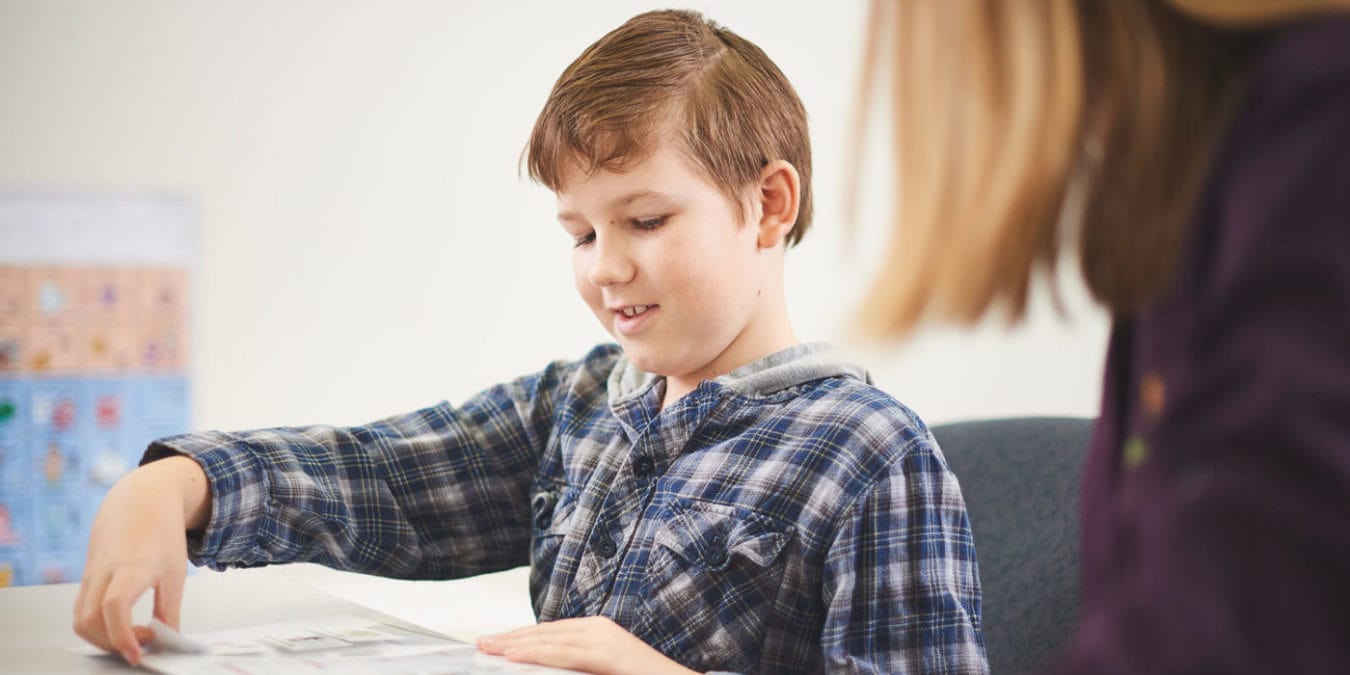 How we can help
Children and adults who experience difficulties in the following areas can benefit from the support of our speech pathologists:
Assessing skills and identifying strengths and challenges
Providing 'hands-on' intervention and upskilling those around the individual to support them in targeting the same goals
Delivering communication partner training programs (e.g. Hanen)
Providing Alternative and Augmentative Communication (AAC) systems and strategies
Delivering mealtime intervention programs
Providing education and training
Our speech pathologists are also skilled in Augmentative and Alternative Communication (AAC) systems that promote a Total Communication approach. This includes Key Word Sign, Aided Language Stimulation (ALS) communication boards and books, Picture Exchange Communication System (PECS) and voice-output communication devices.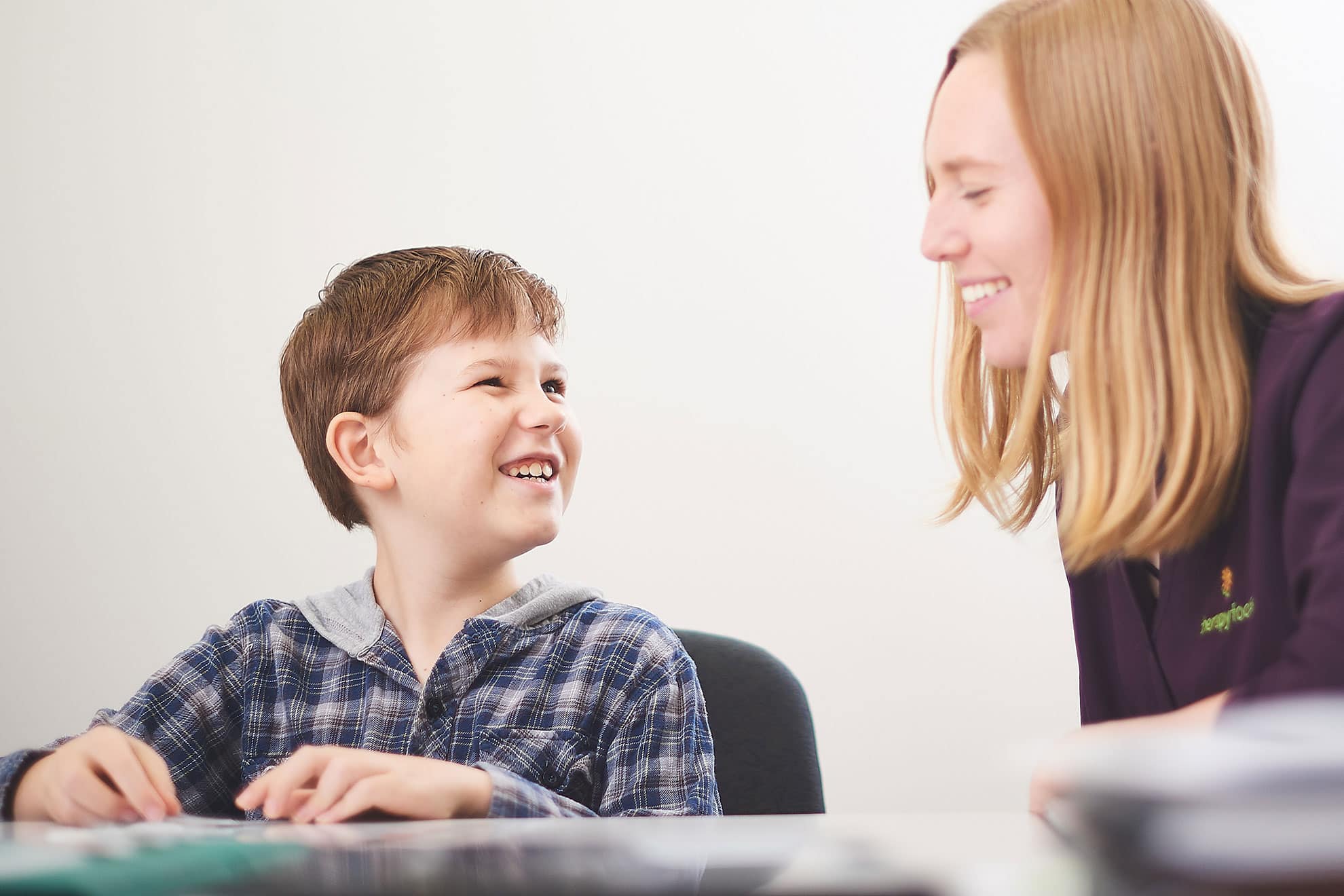 Our speech pathology services are tailored to meet the unique needs of each individual and can include:
Assessment of skills and identification of areas of strengths and difficulties
'Hands-on' intervention
Communication partner training programs (e.g. Hanen Programs)
Prescription of Alternative and Augmentative Communication (AAC) systems
Mealtime intervention programs
Education and training for parents, carers, educators and support staff
Some of the programs our speech pathologists are trained in include Hanen, DIR®/Floortime® Model, and PROMPTS for Restructuring Oral Muscular Phonetic Targets.
Mealtimes and Swallowing
Eating and drinking can be uncomfortable, stressful and even dangerous for a person with swallowing difficulties. If not managed properly, swallowing difficulties can result in life-threatening medical conditions, such as choking, poor nutrition, dehydration and aspiration pneumonia.
Our Speech Pathologists provide support to ensure that mealtimes are safe and enjoyable for children and adults with swallowing difficulties. Where extra support is required, our Speech Pathologists will refer individuals and families to our specialist mealtime management service.
How we work
We take a transdisciplinary approach to service delivery and use a Key Worker model to ensure the people we work with have one main contact, but access to a network of therapists.