Training supports mealtime enjoyment
Mealtime and dysphagia training for staff at Armadale care facility, Eucalypt Home, has helped make mealtimes safer and more enjoyable for residents like 27-year-old Leana.
Leana has a rare neurological condition called Rett Syndrome and dysphagia, a broad medical term used to describe difficulty swallowing. Due to her mealtime challenges, Leana is on a modified diet that accommodates her tolerance of pureed and thickened foods.
Leana is usually fed through a percutaneous endoscopic gastrostomy (PEG) which is a small tube that passes through her skin into her stomach. Liquids are pushed through the tube into Leana's stomach to provide nutrition. She is also able to tolerate a small amount of food by mouth.
Leana's mother, Jane, said, "although she gets her nutrition through her PEG, she also enjoys tasting food, and we want her to do more of this".
Therapy Focus Speech Pathologist Zahraa Syed and Dietitian Kim Dutowski have been working with Leana and the staff at Eucalypt Home to improve mealtime experience and ensure that Leana's nutritional needs are met.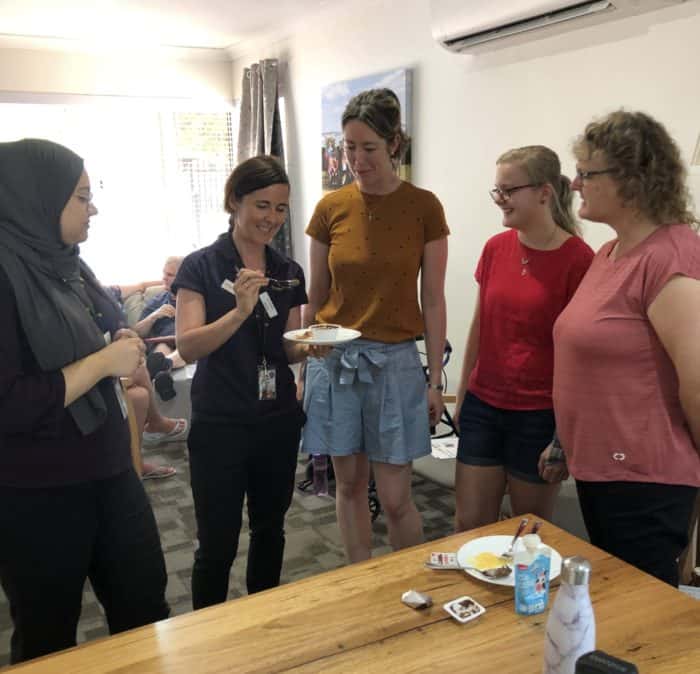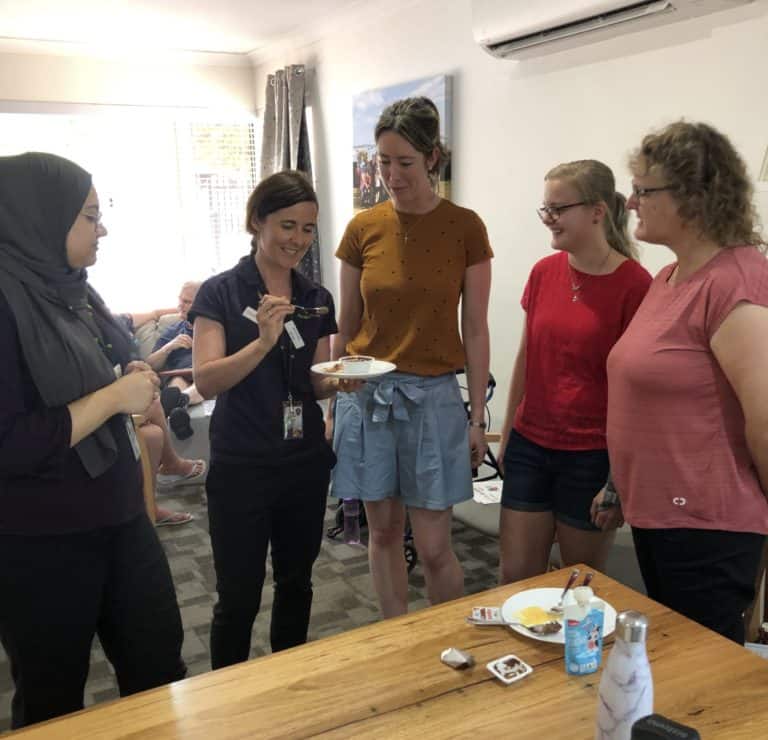 "We provided training to the team at Eucalypt Home in the use of a framework developed by the International Dysphagia Diet Standardisation Initiative (IDDSI), which describes food textures and drink thicknesses," Zahraa said.
"We gave recommendations for pureed foods that provide a good source of nutrition and upskilled the team on the use of fluid thickeners to ensure liquids like juice, milk, and soup are the correct consistency for Leana."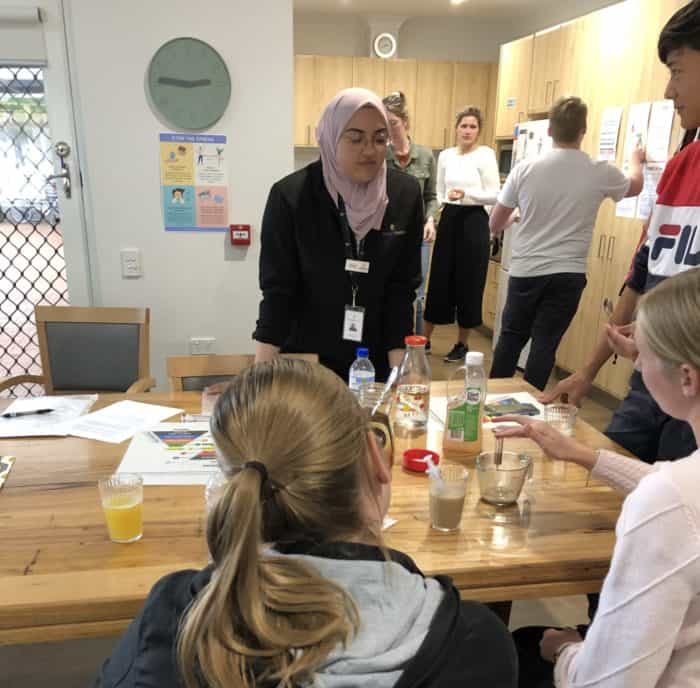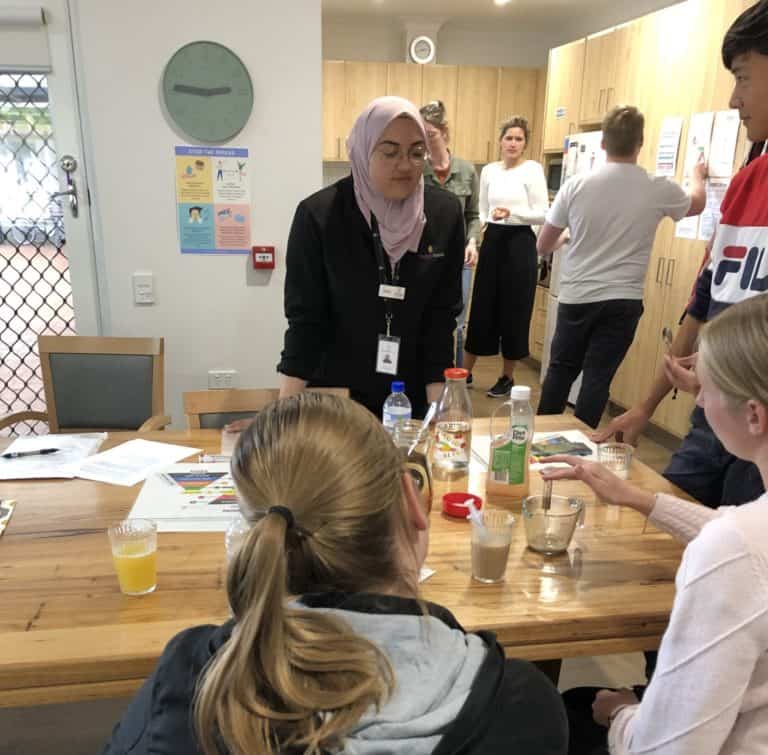 "We noticed that before these recommendations were put in place, Leana was fed food that was too thick, and she was consuming too much of it. She would become very distressed and would get hot, sweaty and teary during mealtimes."
The Eucalypt Home staff are now closely monitoring Leana's diet and testing her meals to ensure they are safe for her to eat. The training has been beneficial for the Eucalypt Home team and Leana, who is now more engaged at mealtimes.
"The change in Leana was instant. Now she looks forward to her mealtimes. She is no longer getting hot and sweaty. She does not press on her hands out of frustration. Her quality of life has increased because she can now engage with us, her family, at mealtimes. It's incredible" Jane said.
Access specialist mealtime support
At Therapy Focus we provide specialist support for people with disability who have difficulty eating or drinking, or who need help during mealtimes.