Your partner in therapy
They say that every journey starts with a single step. Ours started with a single, simple belief: That every person's journey should be extraordinary.
This belief, our ethos, is what defines our organisation. Our people live and breathe it. It guides us as we set about supporting our customers, forming part of the circle of support that enables them to live their lives and achieve their goals.
We are specialists in highly individualised therapy, which allows us to deliver a more professional service. A bespoke service that enables us to take a holistic approach as we navigate the journey together.
Listening to what people have to say. Getting to know them as an individual. Transforming the way therapy is delivered.
We're Therapy Focus. And we're ready to share your journey.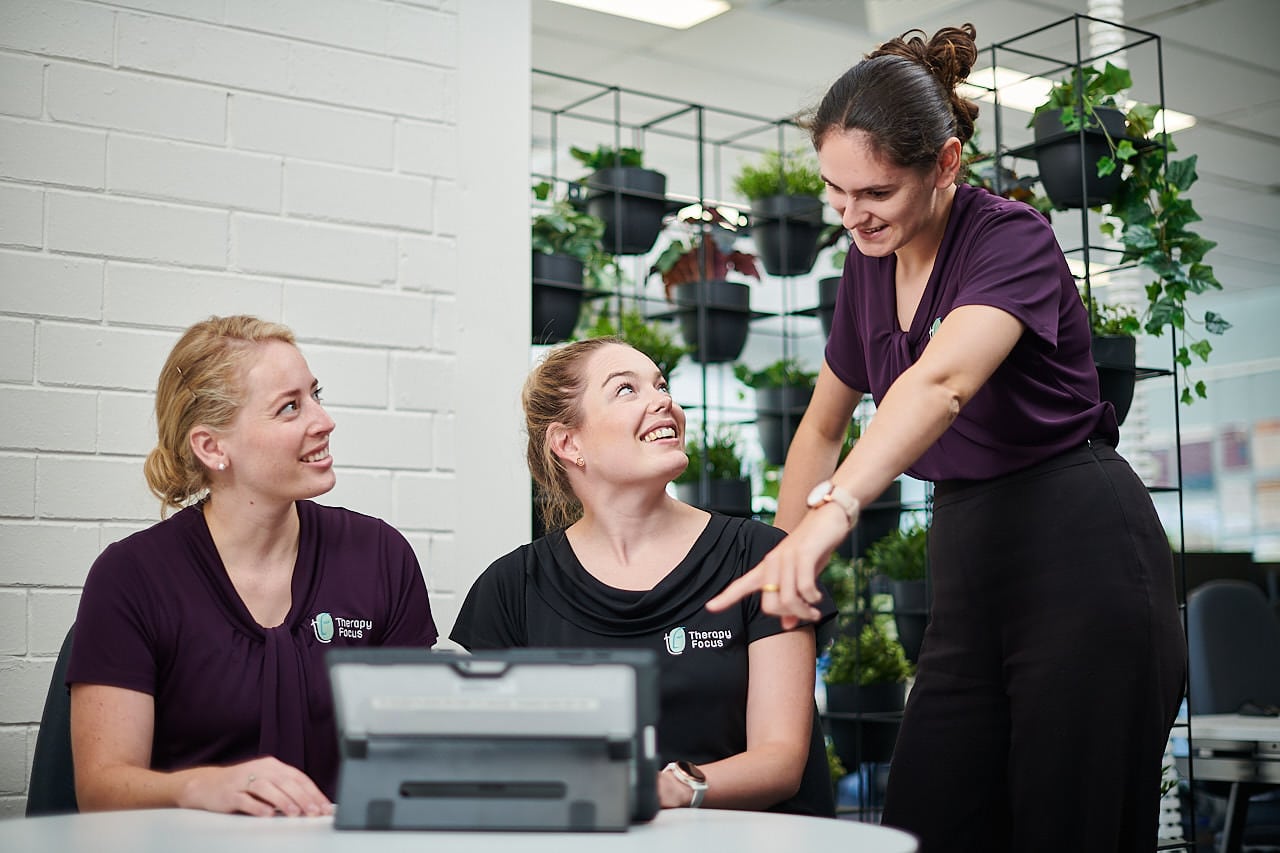 We employ more than 200 qualified therapists who work as part of our transdisciplinary therapy teams. These therapists work together, sharing knowledge and skills to develop comprehensive therapy plans that are evidence-based and best practice.
People with disability, their families and support network also play an important role in our therapy teams. We put you, and the people who are important to you, at the centre of everything we do.

Stronger together
We listen, share and collaborate. By working together and combining our diverse knowledge, skills and experiences, we can achieve the extraordinary.

Make today count
We view every day as an opportunity to make our mark and have an impact. We are intentional with our time and prioritise the things that really matter.

Keep it simple
We strive to make things manageable and uncomplicated, keeping tasks and interactions as simple as possible for all involved.

Be courageous
We meet challenges with innovation, questioning the status quo and thinking outside the box. We are prepared to have difficult conversations and know that growth happens outside the comfort zone.

Make it personal
We care for our customers and colleagues, forming connections and taking personal responsibility for the contributions we make every day.

Be exceptional
We push the boundaries but never compromise our standards. We champion continuous improvement in all that we do, and conduct ourselves with integrity.
Get to know us a little better
Our History
Therapy Focus was established as a not-for-profit organisation in 1998 and has grown to become a respected leader in the WA disability sector.
Publications
Read our latest in our InFocus newsletter, or learn more about how we deliver services and what we have achieved in our annual reports.