Customer Reference Group
Our Customer Reference Group provides valuable customer, parent and support network perspectives regarding service delivery.
Claire Parker
Chairperson
Claire's daughter has cerebral palsy and Asperger's syndrome and has been receiving services from Therapy Focus for more than 10 years. Claire has significant experience of both sides of the clinician/patient relationship as a volunteer on the WA Health Department's Consumer Advisory Councils and as an employee working in the area of Safety, Quality, Performance and Organisational Culture. Claire joined the Customer Reference Group to share her family's lived experience for the benefit of Therapy Focus and of the broader disability community.
Frances Marsden
Frances started accessing Therapy Focus' services for her son, who is diagnosed with Autism Spectrum Disorder, in 2014. The strong relationship her family developed with their therapists was her motivation for joining the Customer Reference Group. Frances has a Diploma of Business Management and has worked in the retail and hospitality industries as a manager for the last 20 years. She also volunteers as a puppy educator with PAWS, who raise assistance dogs. Frances is passionate about working in partnership with Therapy Focus to provide the best support and strategies, and believes that her role is to educate people about autism and be an advocate for her son and others living with autism.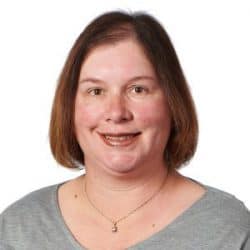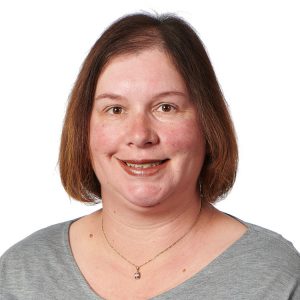 Deborah de Geeter
One of Deborah's twin boys is diagnosed with Autism Spectrum Disorder and Attention Deficit and Hyperactivity Disorder. Deborah and her family started accessing services from Therapy Focus in 2013 and has made great progress towards achieving his goals. Deborah works as a nanny and is committed to supporting and nurturing children to help them achieve their potential. Deborah joined the Customer Reference Group to contribute to the development of services and to work with other parents and support networks.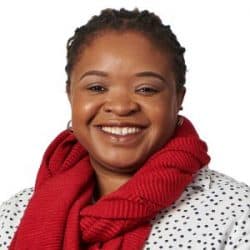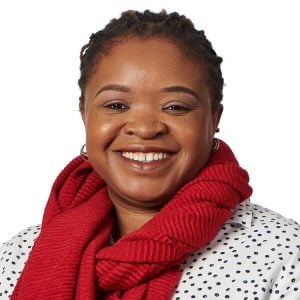 Margaret Mtambara
Margaret is a mother of two adult sons and an 8-year-old daughter who born with a disability. Her daughter has six diagnoses, with the primary being a neurological condition called Lobar Holoprosencephaly. Margaret is the full-time support person for her daughter while also working as a high school teacher. She began accessing Therapy Focus' services when her daughter transitioned to the NDIS and joined the Customer Reference Group to bring diversity and new perspectives to the group. Margaret is passionate about empowering parents and support networks to ensure their voices are heard.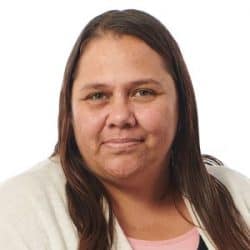 Evelyn McKay
Evelyn is a proud Bibbulmun woman who was born in Perth and has connections to the South West areas of Busselton and Geraldton, as well as Northampton. She is a mother of five and has a son diagnosed with autism and epilepsy. Evelyn is the Founder and Chair of the First People's support group, Be My Koorda, which means 'be my friend or brother'. Evelyn joined the Customer Reference Group to be the voice of other First People's parents who are unable to contribute to the group. She believes in making a difference in the community by representing children and their families to be included and supported as they navigate the NDIS.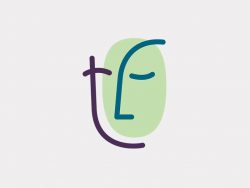 Elie Sassine
Elie is the full-time support person for his teenage son who has Autism Spectrum Disorder. The Sassine family started accessing services from Therapy Focus in 2010 in an effort to help their son develop communication and daily living skills, and to help him live life to the best of his ability. Elie joined the Customer Reference Group with his wife Samar to advocate for parents of children with disability and to witness firsthand what their influence can help achieve.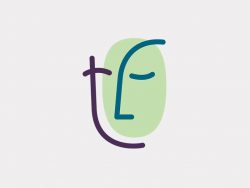 Samar Sassine
Samar helps to care for her teenage son alongside her husband Elie, who is also a member of the Customer Reference Group. Like most parents who have a child with disability, Samar is passionate about ensuring her son lives his life in safety and happiness, knowing that there are people who will support and care for him. Samar joined the Customer Reference Group with her husband to learn all that she could for her son, and to give back to the organisation that has supported her family with the things they could not do on their own. 
Join the group
Interested in joining our Customer Reference Group? Simply download an expression of interest form, complete it and return it to us.