Board of Directors
Our Board Directors approve the organisation's strategic direction and monitor its performance towards achieving our ideology.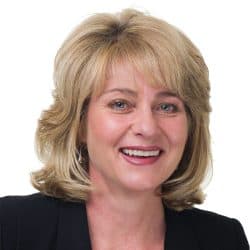 Fiona Payne
Chair
Fiona joined the Therapy Focus Board in 2017 and was elected as Chairperson in the same year.
Originally trained as a physiotherapist at Curtin University, Fiona has worked with children and families in multiple government and health sector roles within the WA community. She values these experiences for the insight they provided into the importance of growing potential, strengthening families and celebrating achievements. Fiona is a dynamic leader, effective manager and contemporary director with extensive human services experience in the government and community.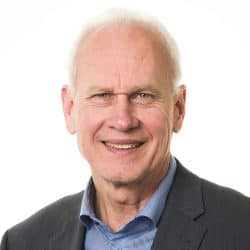 Tony Vis
Deputy Chair
Tony joined the Therapy Focus Board in 2017.
Tony brings over 30 years' board experience as a chair and director in industries including disability, insurance, property and governance. The former CEO of Activ Foundation, Tony is currently on the Board of Southern Cross Care, Chair of the Independent Centre for Applied NFP Research Inc. and an independent panellist for the WA NDIS Review Panel. Tony is passionate about enhancing customer value in community based organisations.
Kane Blackman
Kane joined the Therapy Focus Board in 2018.
Kane is a senior public relations executive with the WA State Government at the Insurance Commission, which delivers personal injury and liability insurance to millions of West Australians, lifetime care and a $6b investment portfolio. He has more than 14 years' experience in the mining, oil and gas, and financial service sectors, and is a Chartered Secretary. Kane is also a non-executive Director of Rare Voices Australia, the Deputy Chair of Injury Matters and sits on the Road Safety Council of WA and the WA Branch of the Governance Institute. Kane has a son with Angelman Syndrome and is a Committee Member of the Angelman Syndrome Association of Australia.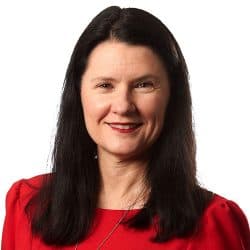 Ann Dawson
Ann joined the Therapy Focus Board in 2018 and since May 2019 has held the position of Executive Manager of Finance and Governance for Activ.
Ann brings highly strategic finance executive experience to her role with almost 30 years of experience managing mid-sized organisations, predominantly in the healthcare sector.
Her experience includes leading financial and project management of large construction and redevelopment projects, business analysis and development and strategic management.
Prior to joining Activ, Ann was the Chief Financial Officer at the Royal Flying Doctor Service of WA. She has also worked for the Anglican Diocese of Perth, Craigcare and Amana Living.
A certified public accountant, Ann holds a Bachelors' degree in Business, majoring in accounting and business law and also holds an Executive Masters in Business Administration. She is a graduate of the Australian Institute of Company Directors.
Rachel Cottier
Rachel joined the Therapy Focus Board in 2019.
Rachel is a Chartered Accountant and holds an MBA from the University of Western Australia. Rachel is the CFO of Azure Capital Limited, a leading Australian corporate advisory firm, and has over 20 years of financial management and company secretarial experience in service-focused businesses. Rachel is passionate about supporting underprivileged youth to achieve their potential.
Fiona Notley
Fiona joined the Therapy Focus Board in 2022 and since April 2022 has been the Board Chair of Basketball WA.
Fiona is a Senior Tertiary Sector Executive with 21 years of experience in a diverse range of roles and has an established record as a change agent who collaborates at all levels within an organisation to transform and simplify processes while delivering bottom-line measurable benefits.  Fiona has a passion for people development, and community and has a demonstrated ability to motivate teams to produce exceptional results whilst working in a complex environment.
In her current role as Curtin University's Chief Operating Officer, she is responsible for human resources, information technology and digital services, property development, facilities management and other commercial activities.
Fiona is a graduate of the Australian Institute of Company Directors and holds a Master of Business Administration.
Our Constitution
Our company constitution is a core corporate governance document that governs the management of Therapy Focus Ltd.