Autism Services
We provide comprehensive therapy services for autistic people and their families.
What is autism?
Autism is a neurodevelopmental disability characterised by ongoing differences in social communication and social interaction, and by repetitive patterns of behaviour and restricted interests. The behavioural features that characterise autism are often present before three years of age but may not become obvious until later in life. Autistic traits can vary widely in nature between individuals, and in the same individual over time, and may be accompanied by mental and physical health problems.
Where traditionally autism has been viewed through a medical model where differences are seen as defects to be 'fixed', Therapy Focus approaches its work with autism from a neurodivergent-affirming perspective, acknowledging that all neurotypes have unique strengths, interests, challenges and support needs.
In Australia, roughly one in every 88 people is autistic and it is more common in boys than girls. Although the cause of autism is unknown, genetic factors have been identified, and siblings of autistic children have a 35% higher chance of being autistic themselves.
If you have observed challenges in your child's communication, interaction or behaviour and would like them to be assessed for autism, contact your paediatrician, and they will make the appropriate referrals based on the findings of their initial assessment.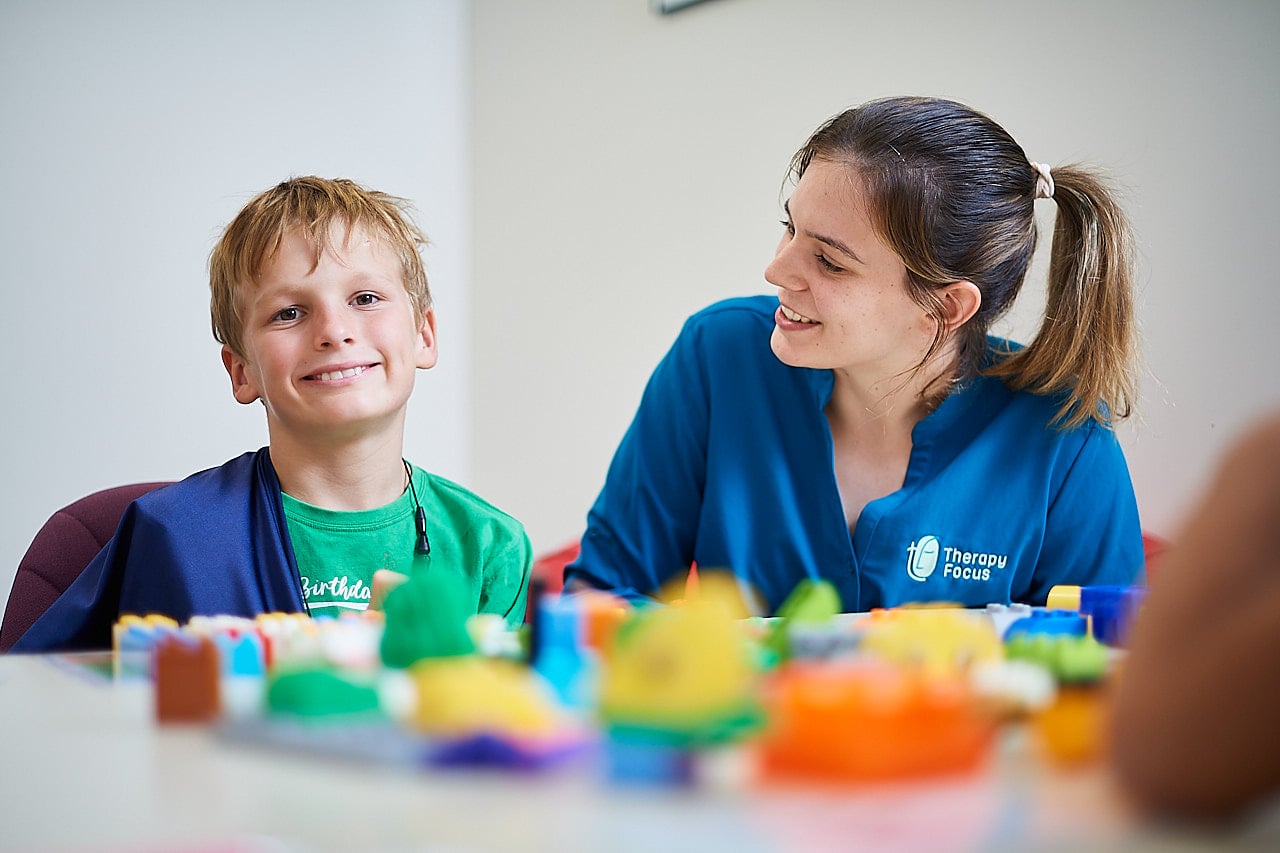 An autism assessment helps determine whether an individual meets the criteria for autism and provides information about their presentation and support needs.
At Therapy Focus, we provide the gold standard in autism assessments for children.
Our services
We provide comprehensive therapy services for autistic children and adults.
Services are tailored to the unique needs of each individual and can include:
Social skill development
Speech, language and communication
Parent, support network and family support
Advice, education and resources
Liaison with other health professionals and services
Emotional regulation
Sensory processing assessment and support
Therapy can be provided at home, school, in community settings, or from any of our 15+ offices throughout the Perth metropolitan area and in the South West region. You can also access services online via teletherapy.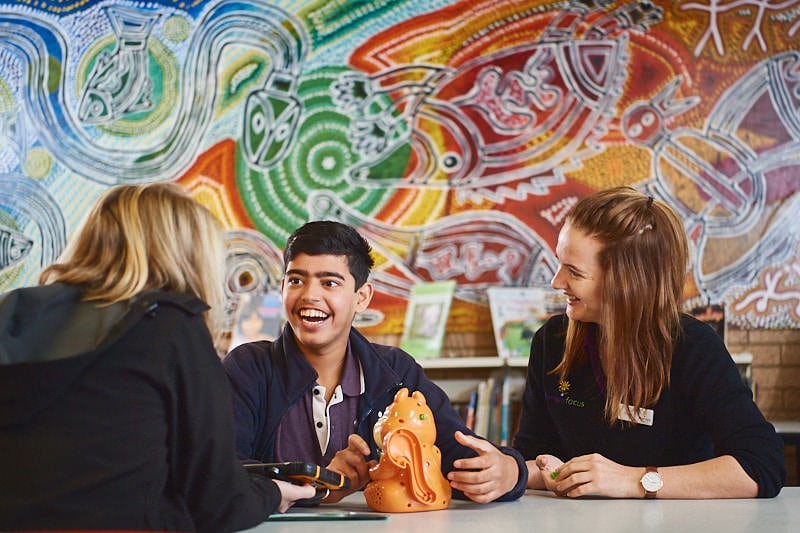 Our Tele-Transition Program strives to empower young adults aged 15-35 who are neurodivergent or have mild intellectual disability to increase their independence & develop life skills.
Delivered online over a three to six month period, the program includes self-directed learning modules, peer group sessions and individual mentoring sessions with a fully qualified Transition Therapist. Group sessions explore key life areas such as employment, finances and relationships, whilst individual mentoring sessions support participants to explore what is important to them and achieve their goals.
Our Tele-Transition Program can be accessed using NDIS funding or purchased privately.