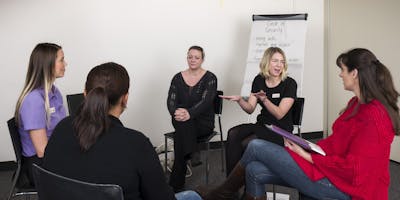 Therapy Focus is inviting people living with disability, their families and carers to attend an information session covering key questions about the National Disability Insurance Scheme (NDIS).
Representatives from Therapy Focus will explain what the roll-out will mean for people living with disability and their families, how to prepare for the NDIS and how Therapy Focus works within the NDIS. 
Current sessions:
Therapy Focus Joondalup
Wednesday 14 November 5pm- 7pm
10 Elcar Lane, Joondalup
RSVP by 5pm Monday 12 November
Therapy Focus Mirrabooka
Tuesday 20 November 10am- 12pm
3/77 Honeywell Boulevard, Mirrabooka
RSVP by 5pm Sunday 18 November
Therapy Focus Kingsley
Thursday 22 November 1pm- 3pm
Goollelal Primary School, 30 Cadogan Street, Kingsley
RSVP by 5pm Tuesday 20 November
Free parking is available at all venues, and coffee and tea will be provided. Children are welcome to attend.
Please RSVP by clicking on 'register' and selecting your preferred session.
Alternatively contact Therapy Focus Events Coordinator Megan Davis on 1300 135 373 or email events@therapyfocus.org.au.