School Aged Therapy
(7-12 years)
Support for children with disabilities and developmental delays as they progress through primary school.
Our comprehensive therapy services help school aged children build on strengths, discover their abilities and achieve their goals.
Services are available for children with Autism Spectrum Disorder, intellectual, neurological and physical disabilities, as well as those with developmental delays. Therapy can be provided at home, school, in our offices, in community locations and online via teletherapy. See the key areas our therapists provide support for below, or contact our friendly to discuss your child's needs.
How we can help
Key developmental areas we provide support for include:
Communication
Mobility and movement (fine/gross motor skills, coordination, fitness)
Self-care (toileting, washing, hygiene)
Developing independence and daily living skills
Social skills and relationships
Community access and participation
Play and recreation
Sensory and emotional regulation
Sleep
Our qualified therapists can facilitate a range of assessments to help identify your child's abilities, strengths and challenges. Individual therapy plans are tailored to the unique needs of each child and capture the goals of the child and their family.
Our therapists not only work with the child, but also the key people in their life. This includes family, carers, educators and other health professionals. We work to empower the people around the child to embed therapy in everyday situations and experiences by providing practical advice and strategies.
Ready to start your therapy journey? 
Apply online now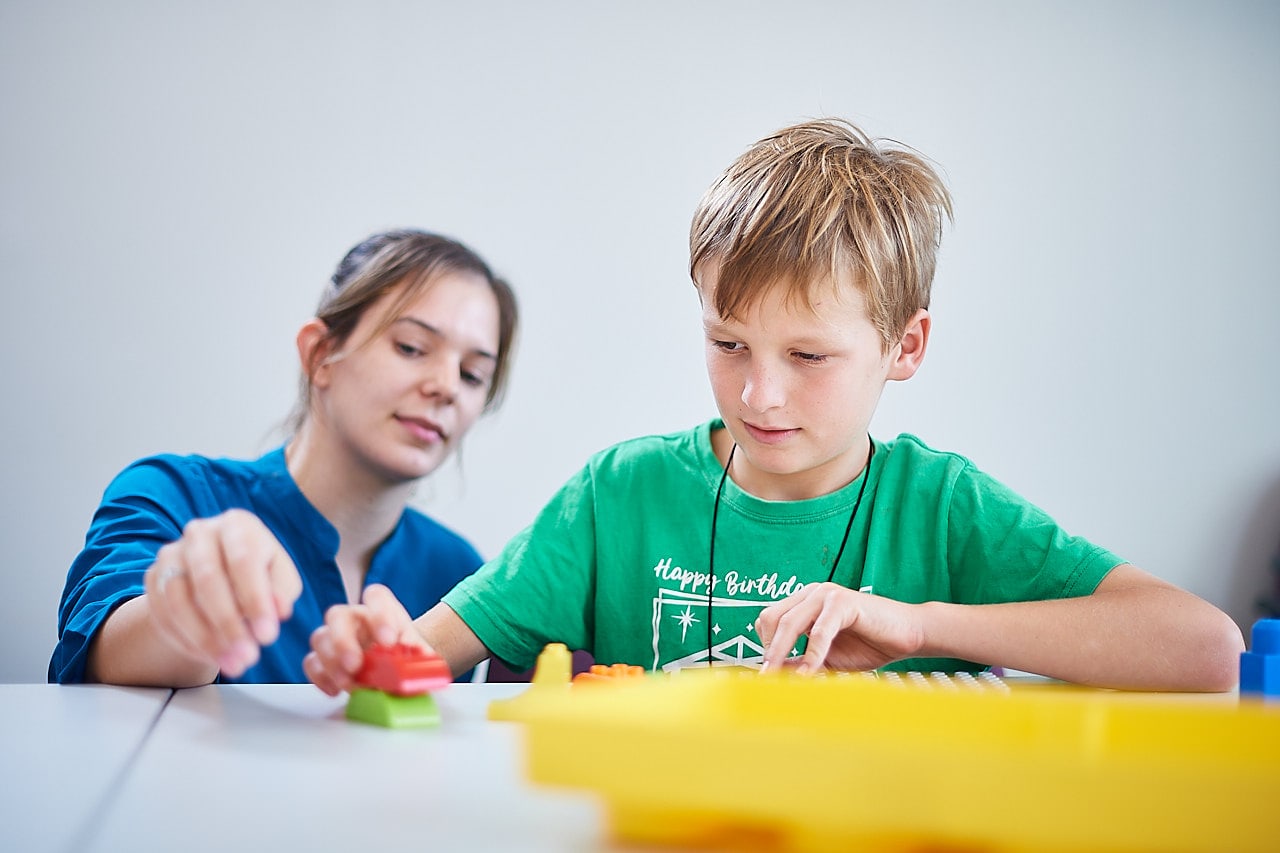 We believe that team work is vital to achieving positive outcomes.
Our teams of therapists work collaboratively, sharing knowledge and skills across disciplines to ensure your child gets the best possible support.
Our therapy teams include:
How we work
We take a transdisciplinary approach to service delivery and use a Key Worker model to ensure the people we work with have one main contact, but access to a network of therapists.