Teletherapy
We provide therapy online and over the phone.
What is Teletherapy?
Teletherapy is the use of telecommunication to provide therapy services. This is usually done by video calling or conferencing, but can also be done over the phone, by email and through instant messaging. Teletherapy may also be referred to as 'telehealth' or 'remote therapy'.
One of the benefits of teletherapy is that there is no need for travel. This means that we can find a therapist in our network of 300+ who can best meet your needs. Learn more about teletherapy and its benefits.
Convenient, flexible and accessible therapy
Where suitable, our therapists can deliver services online and over the phone via teletherapy. You can choose to receive teletherapy services only, or a mix of online and face-to-face sessions. Contact us to discuss your options, or speak to your key worker if you are already accessing services in person.
Our teletherapy packages allow you to use a portion of your NDIS funding without having to commit to a long-term service agreement that might not work for you. Packages can also be purchased privately, are flexible and can be customised to suit your needs.
In future, if you would like face-to-face therapy we can work with you to match your needs to a therapist in your local area. In some cases this may mean a change in therapist/s over a transition period.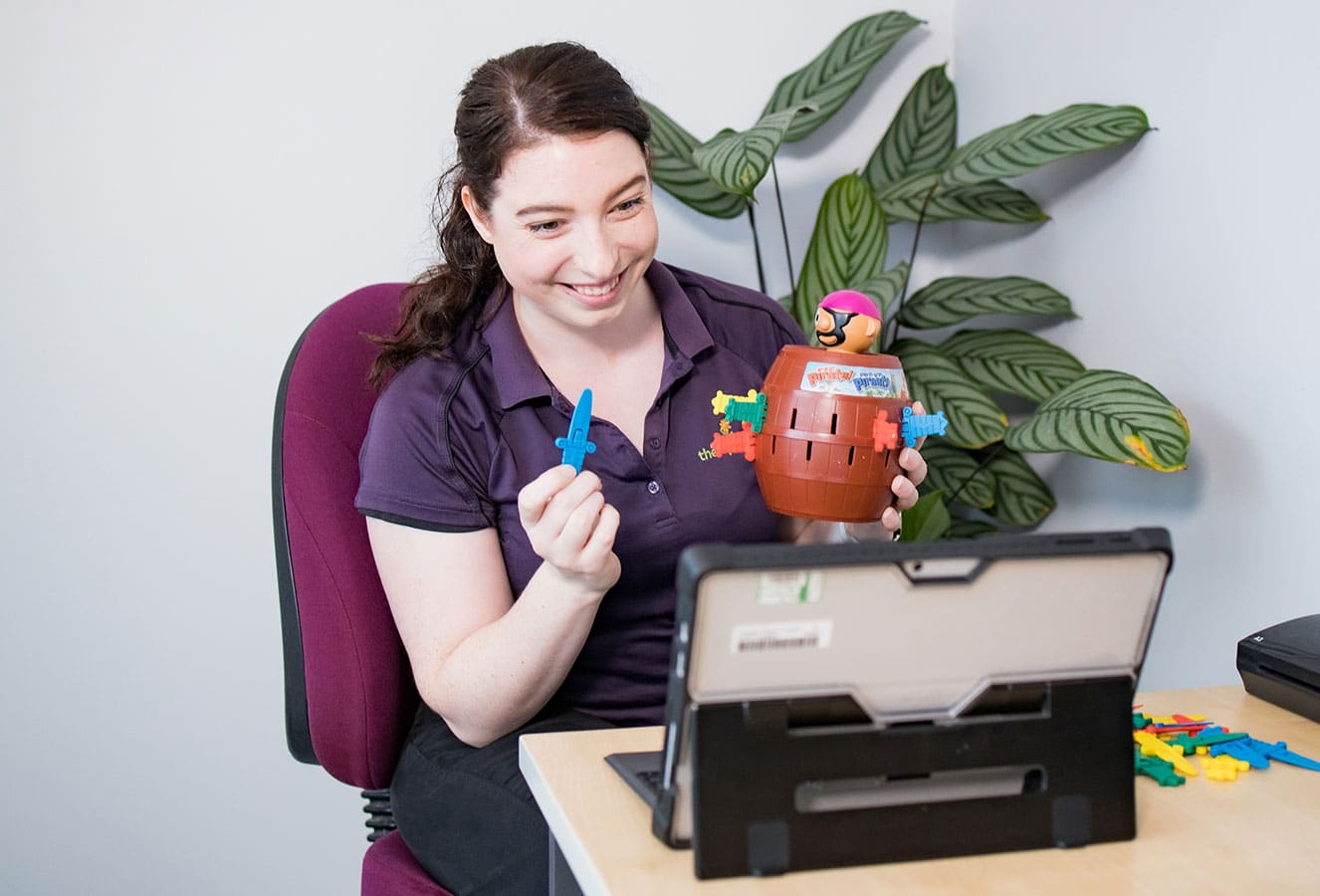 Keen on giving teletherapy a go?
At Therapy Focus, we offer customised teletherapy packages that allow you to access the level of support you need. Our experienced therapists can help you identify therapy goals, learn therapy strategies, work on specific goals and address challenges and concerns.
How we work
We take a transdisciplinary approach to service delivery and use a key worker model to ensure the people we work with have one main contact, but access to a network of therapists.