What is a Therapy Assistant?
Have you ever wished you had a second pair of hands to get everything done in a day?
Picture this, you've worked a full day, picked the kids up from school, have homework to help with, dinner to cook and a dog to walk… Where do you find the time to help your child, partner, or family member practice the skills they've learnt at their recent therapy session?
It's important to ensure therapy is embedded in everyone's activities and routines, but it can be difficult to find the time to do so. This is where a Therapy Assistant can help.
Therapy Assistants work in partnership with therapists to help people with disability achieve their goals. They have completed training and hold either a Certificate IV in an allied health field or are part-way through a Bachelor's or Master's degree in an allied health discipline.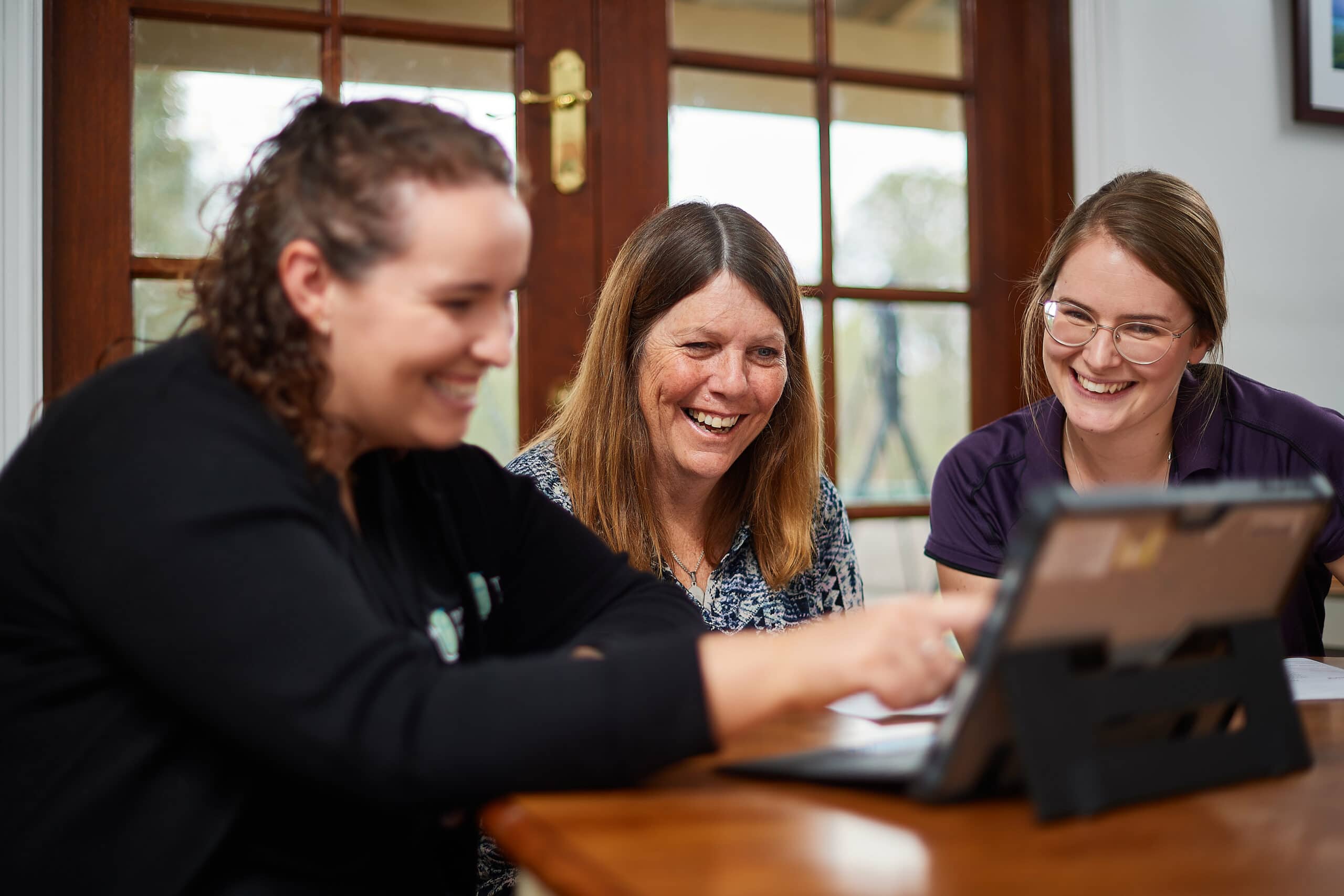 How can a Therapy Assistant help?
Therapy Assistants help people develop skills, overcome challenges, and achieve their goals. They do this by:
Helping by practising the skills learnt in sessions with therapists
Making sure therapy happens in everyday life
Supporting at home, school and in community settings
Help by participating in daily routines, leisure, exercise, and social activities
Work with support networks (e.g. family, teacher, support worker)
Creating resources
What are the benefits of working with a Therapy Assistant?
Individuals and families who need additional support to include therapy in everyday life can benefit from the support of a Therapy Assistant. Other benefits include:
Affordability – Therapy Assistants charge a significantly lower rate than therapists
Less pressure on family members to help practice skills and therapy strategies
More regular updates on the progress of therapy plans
How do I add a Therapy Assistant to my team?
If you are an existing Therapy Focus customer and would like to work with a Therapy Assistant, reach out to your key worker to discuss your options.
For more information about Therapy Assistants, contact your key worker, call us on 1300 135 373 or email [email protected]
How we work
Our therapists work as a team, sharing skills and expertise to help you achieve your goals.