A team of therapists are using the popular computer game Minecraft to help children and teenagers with disability work on their social communication goals.
Therapy Focus Occupational Therapist Olov Falkmer was introduced to Minecraft by a teenager he previously worked with, and it occurred to him that the game could be an effective way for children and teenagers who enjoy the game to work on skills such as team work, turn taking, patience, resilience, play, and communication.
Olov said that playing Minecraft with others online requires social interaction, collaboration and communication to achieve a shared goal.
"Many of the people I work with, particularly those on the autism spectrum, find social interactions challenging in day-to-day situations."
"Minecraft reflects real life situations in many ways when it comes to social exchanges. You have to pause to see how the other player is doing, follow visual cues and consider what they might be thinking. You also have to follow instructions, ask questions and use your communication skills to achieve your goal."
Olov approached IT consultants at Lumity Technology Solutions with an idea to create a Minecraft server that could be used by Therapy Focus customers whose therapy goals included improving social, play and communication skills.
"The team at Lumity did an incredible job in setting up a Minecraft server where our customers and staff can operate safely. IT Consultant Jett even designed a digital uniform with a purple Therapy Focus shirt that we therapists wear when playing," Olov said.
Therapists and customers both log on to Minecraft and talk to each other through Microsoft Teams, which Therapy Focus' uses to deliver teletherapy services.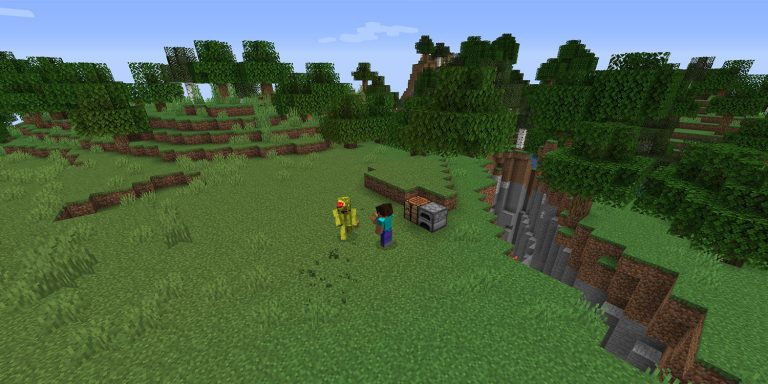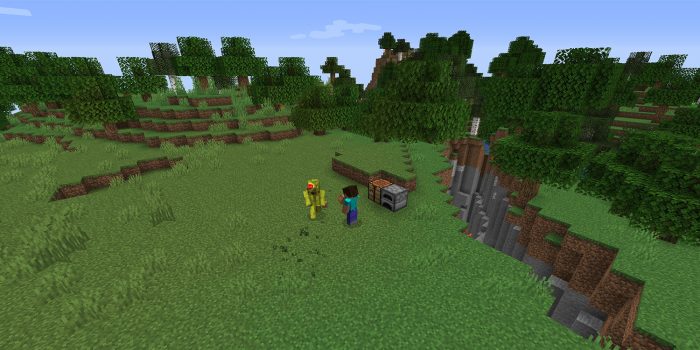 'Gaming Therapy' uses principles where by each player has a specific role to play and work to achieve a shared goal. Using Minecraft a player is either a Builder, a Miner or a Guard. Goals include building a shelter for the night, finding a sustainable food source and setting up a mining station.
Therapy Focus Speech Pathologist Rebecca Kippax said that the benefits of using Minecraft in a therapeutic capacity are numerous.
"Therapy outcomes are often met earlier if a person is working on something that they're interested in. If they enjoy gaming this is a great option for them to work on their therapy goals," she said.
"Minecraft really is an excellent tool to facilitate social communications. Participants have to plan their "mission" with their therapist before they begin the task using social interactions and establishing shared goals and rules," she said.
"They have to communicate what they are doing and why they are doing it, and they may have to modify their message for other listeners if they see that the other person is confused."
"The game also breaks down distances – a therapist can play with two participants, one from Perth and one from Busselton for example. There is real potential to roll-out Gaming Therapy into rural and regional areas of Australia."
Want to know more?
If you are a Therapy Focus customer interested in accessing Gaming Therapy, please speak with your Key Worker or therapy team, or contact us on 1300 135 373.