Ollie, therapy dog in the making
Back in April 2020, when Therapy Focus was delivering services via teletherapy due to COVID-19 restrictions, Advanced Speech Pathologist Christine Bosch was conducting one of her regular sessions with young Sophie, when something out of the ordinary occurred.
"I was talking with Sophie, as we normally would, and then all of a sudden my dog Ollie jumped up on my lap and interrupted the call," Christine said.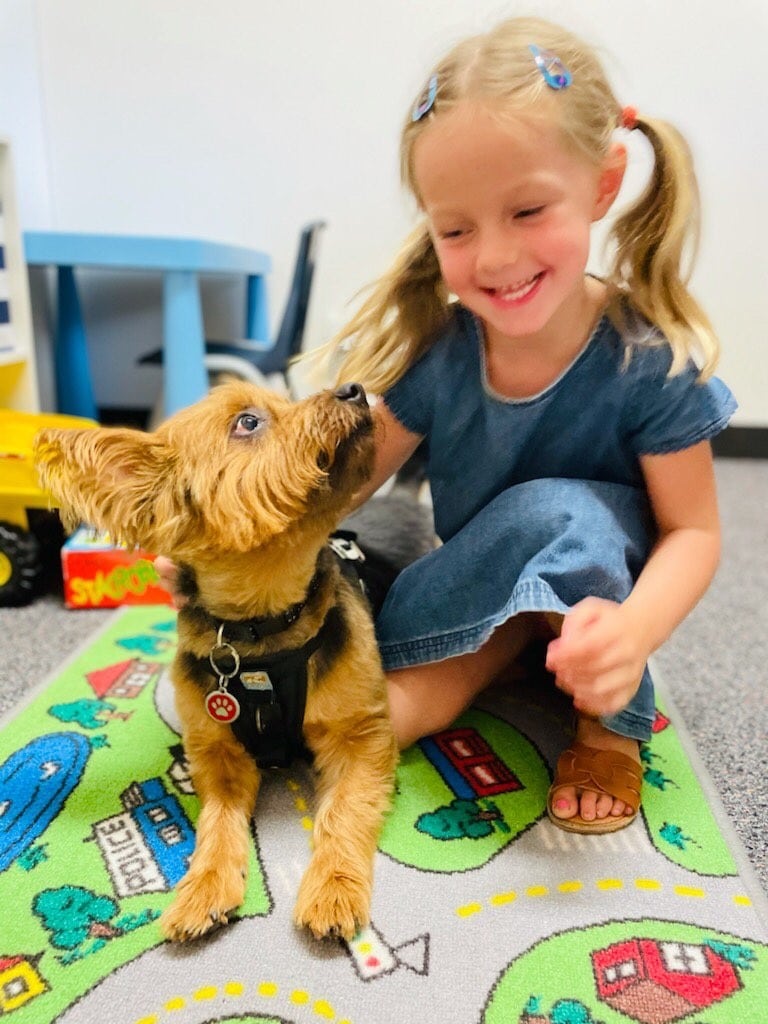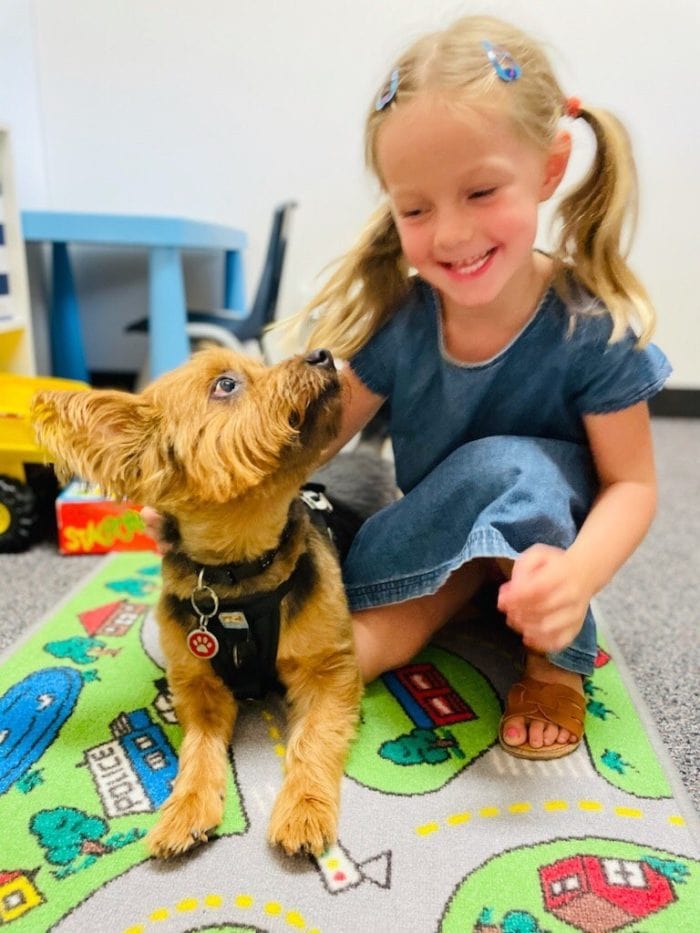 "At that moment I knew something special was going to happen between Ollie and Sophie, as Sophie's eyes lit up and a giant smile crept across her face."
After their chance first meeting, Sophie would ask to see Ollie at her weekly teletherapy sessions, and so began their friendship.
"Ollie loved being on the calls so much that every time he would hear a call come in he would run through the house and jump up on my lap, so he could see who was on the other end of the call," Christine said.
When COVID-19 restrictions eased and Christine was able to return to home and school visits, Ollie was no longer able to attend Sophie's therapy sessions.
"Sophie was always asking me about Ollie and how he was doing. She even asked for photos," Christine said.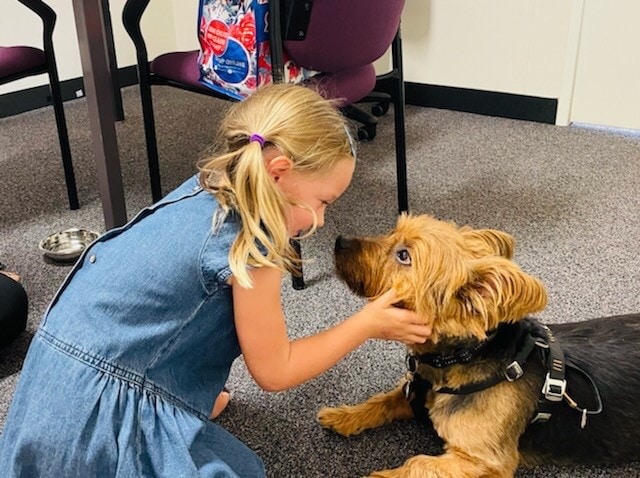 "Around Christmas time Sophie gave me a little present and card for Ollie to thank him for his help with therapy during lockdowns. Ollie loved the gift, and even sent Sophie a text to say thank you."
Ollie is more than a friendly face for Sophie. Throughout the teletherapy sessions spent together, Ollie helped Sophie improve her communication skills and encouraged her to practice asking questions.
Delighted by the progress Sophie had made with the help of Ollie, Christine decided to surprise Sophie during one of her office visits.
"Sophie was coming into our Joondalup office for an appointment and I thought it was the perfect opportunity for Ollie to make a surprise appearance," Christine said.
"The morning of her appointment, Sophie awoke to a text from Ollie saying 'I think I'm going to do something sneaky', with a picture of him sitting next to my work bag."
"As soon as Sophie arrived at her appointment, Ollie bounded over to her. The sheer delight and excitement in her eyes made me so happy. The pair of them spent the whole session together and Sophie was able to practice using her communication devices and her speech skills with Ollie's help."
Not only was Sophie thrilled by Ollie's visit, but the staff at the Joondalup office were also delighted to meet and fall in love with Ollie too.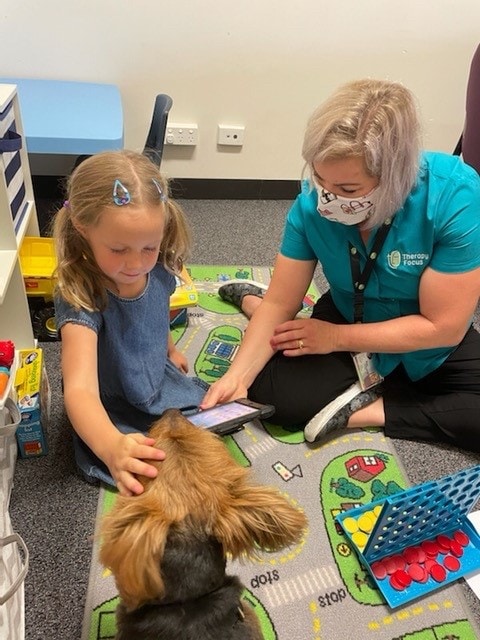 Access our speech pathology services
Our speech pathologists provide support to people who have difficulty communicating and swallowing.