Learning and connecting through Gaming Therapy
The popular video game Minecraft is being used as a therapy tool to help children and young people with disability develop a range of skills, while providing an opportunity to connect with others through a shared love of gaming.
Often described as a 'sandbox' video game, Minecraft allows players to freely make decisions, explore, interact with, and modify the gaming environment by building with various 'blocks' in a 3D world. Players can choose to play on their own, or join multiplayer platforms known as servers where they can play with others.
Therapy Focus' innovative Gaming Therapy Group invites children and young people aged 10-18 to take part in a series of group sessions held on Therapy Focus' own Minecraft sever, where they are assigned specific roles and work together to achieve a shared goal. For example, the 'Miner' role requires a participant to mine blocks for group, which reinforces specific social skills as they work to communicate effectively with other participants to get their job done.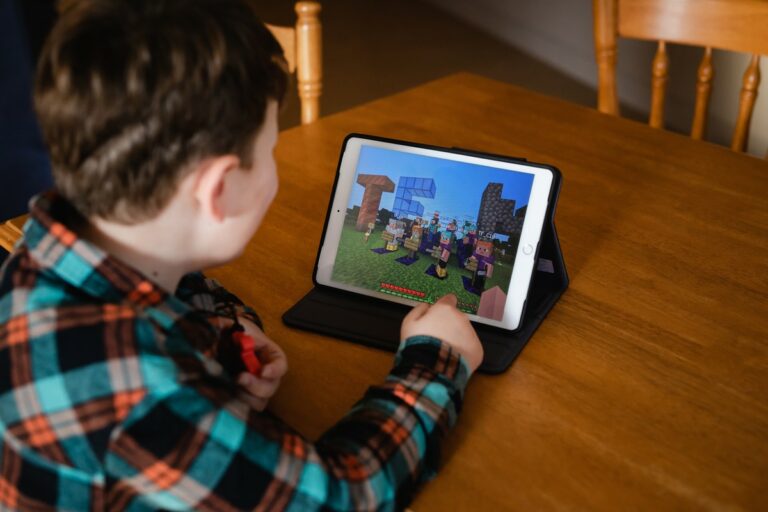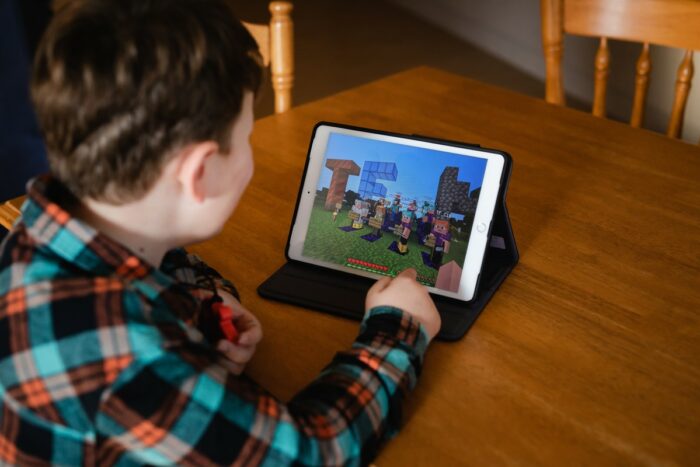 Therapy Focus Occupational Therapist, Mason Stanley is trained to facilitate Gaming Therapy sessions and said that the program not only encourages skill development, but social connection in a fun and safe environment.
"Gaming Therapy provides an opportunity to access therapy in an environment where children and young people feel confident and comfortable," Mason said.
"It removes the stress and anxiety that many young people with disability often experience when accessing the community or when we, as therapists, visit their home or school."
"Program participants are required to work together to plan and complete team projects while trained therapist facilitators manage and alter the environment and the roles of participants to support them in working toward achieving their therapy goals."
"Playing with others also creates a sense of camaraderie between participants, as they build shared communities and protect each other from the game's "mobs" and creatures."
Joya Belzunce registered her 16-year-old son Ryan in Therapy Focus' Gaming Therapy Group held during the school holidays in the hope that he could achieve his therapy goals relating to social skills and peer interaction. She said that Ryan, who is diagnosed with Autism Spectrum Disorder, not only enjoyed the program, but was able to learn key skills in a fun and interactive way.
"Ryan has always enjoyed gaming, but the games he plays are mostly single-player games and not based online. Gaming Therapy appealed to me because Ryan would be able to interact with other kids who have similar interests, while working toward his therapy goal of developing social skills and learning how to conduct himself in group situations," Joya said.
"He really enjoyed meeting other gamers and I would definitely recommend Gaming Therapy to other parents and carers of children who need support in social situations."
Therapy Focus' Gaming Therapy Group is delivered as weekly 1.5 hour sessions over eight weeks and can be accessed using NDIS funding or purchased privately. Participants can choose to participate online from the comfort of their home, or attend group sessions held at one of Therapy Focus' office locations. Participant numbers are limited to ensure adequate support from experienced facilitators to achieve therapy goals.
For more information, including pricing and details of upcoming sessions, visit our Gaming Therapy page or call 1300 135 373. You can also register your interest here.
Gaming Therapy
Our Gaming Therapy helps children and young people with disability learn and connect through a shared love of gaming.