Daredevil Ryan roams the beach once again
After acquiring a brain injury in 2011, former Constable and Therapy Focus customer Ryan has finally been able to access the beach with support from his physiotherapist.
39-year-old Ryan Marron has been receiving therapy services from Therapy Focus for over 2 years after he sustained a brain injury while in service as a Constable with the Western Australian Police Force.
Team Leader and Advanced Physiotherapist Jenine Davis has been working with Ryan to provide a variety of assistive technology to support his independence in his home and out in the community. For quite some time the pair, with help from Ryan's wife Megan, have been working towards Ryan's goal of being able to independently access his favourite beaches.
"Ryan was a member of a Surf Club and is a Northern Beaches local, so accessing the beach is very important for himself and Megan", Jenine shared.
"After a postural assessment, several trials of different powered wheelchairs, a funding application to NDIS and a wait for his wheelchair to arrive, Ryan finally has his assistive technology called Freedom Trax that help him get over the boggy sand".
The Freedom Trax is an off-roading attachment for manual wheelchairs that is portable and can be easily attached and removed. It uses a continuous track system, like what is seen on tanks or is commonly known as caterpillar track, that helps wheelchairs to glide over challenging ground conditions like sand, grass, and gravel. Users control the device with a joystick.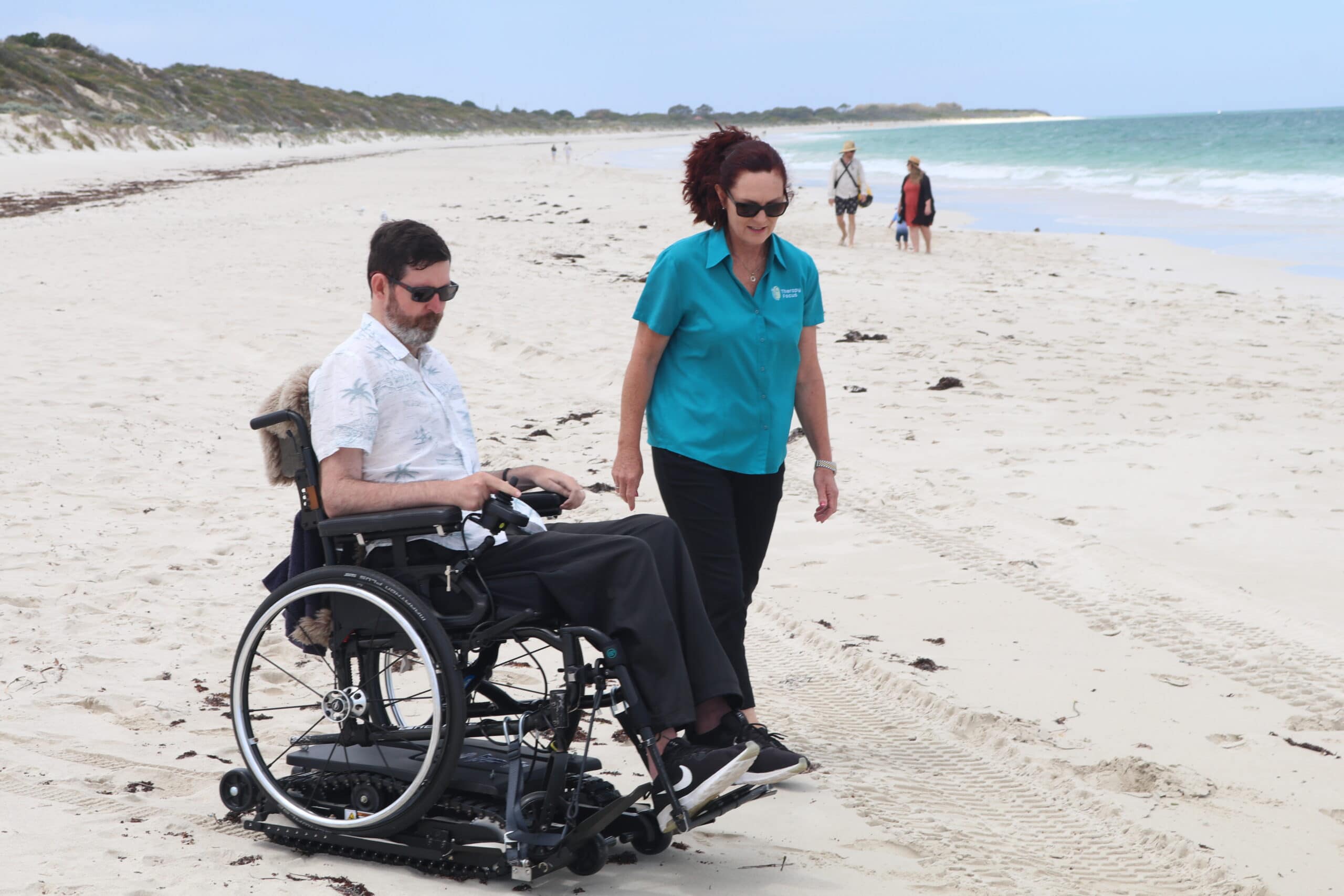 "I'm really excited to see Ryan using the Freedom Trax to access the beach and other outdoor activities.
Ryan is a bit of a daredevil and loves the outdoors.  He also has a cheeky side that comes out when he is having fun, and we have certainly seen that side of him a lot more now that he has access to a form of independent powered mobility. Seeing this joy has been the most rewarding side of working with Ryan and his wife Megan to provide this equipment", Jenine said.
Ryan and Megan are extremely pleased with the outcome and are looking forward to planning adventures together, like visiting parks and going bush camping.
When asked what the Freedom Trax means to them, Megan shared "it's great for Ryan to be able to get back to the beach independently!"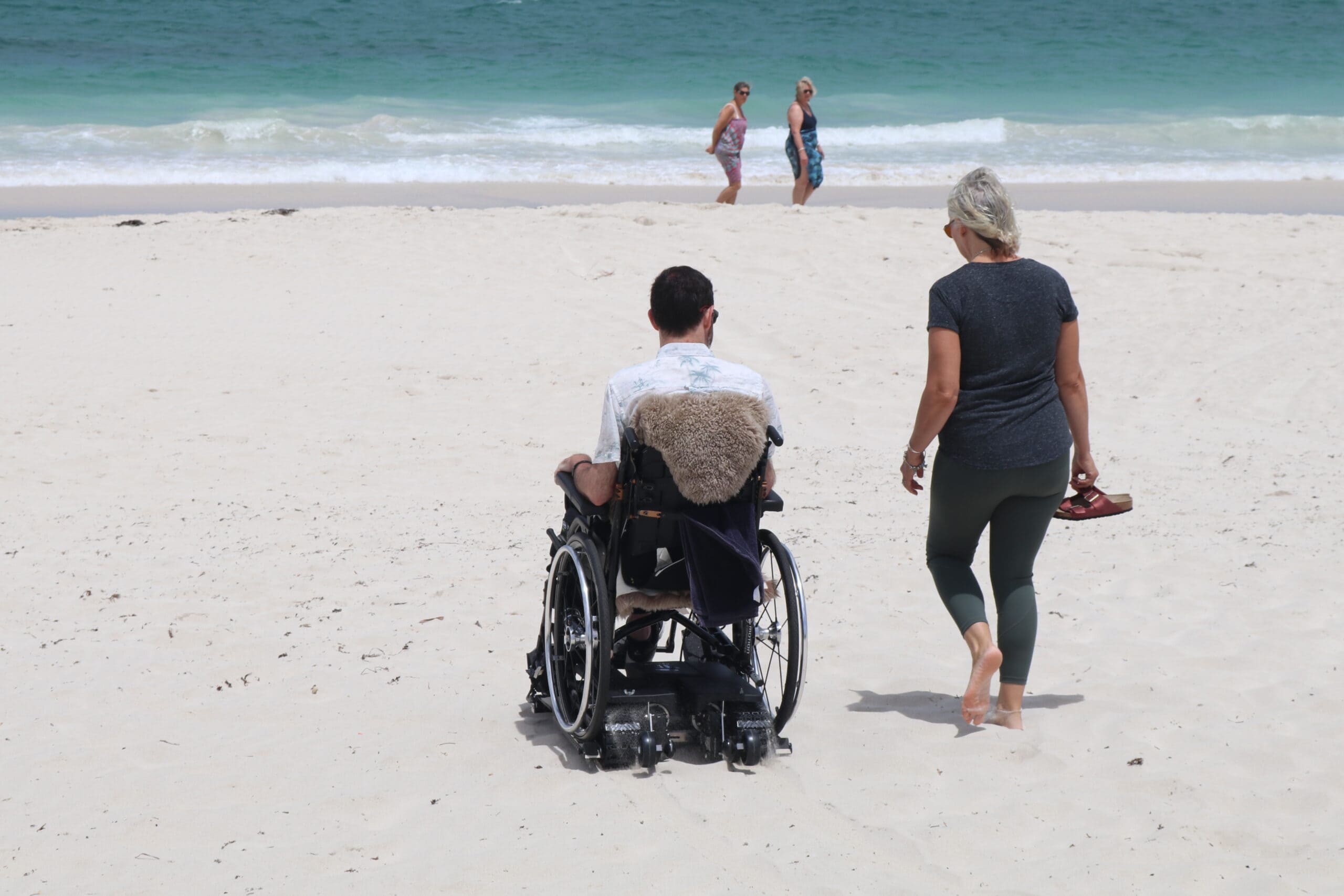 Achieve your goals
Our physiotherapists help people with disability maintain or improve their movement and mobility to maximise function and participation.