Celebrating the next generation of therapists
In February, Therapy Focus was proud to support the next generation of allied health clinicians by sponsoring and presenting awards at Curtin University's School of Allied Health Student Excellence Awards.
As the Physiotherapy Student Placement Coordinator at Therapy Focus, Lucie Abadi was delighted to attend the Physiotherapy and Exercise Science Awards and presented Shaun Fitzpatrick with the award for Entry-Level Programs Student with the Highest Mark in Paediatrics.
"We have had the privilege of supervising many students across the years, and it is wonderful to see and be a part of their journeys. We are so proud to sponsor these awards and acknowledge the talent and dedication of allied health graduates," Lucie said.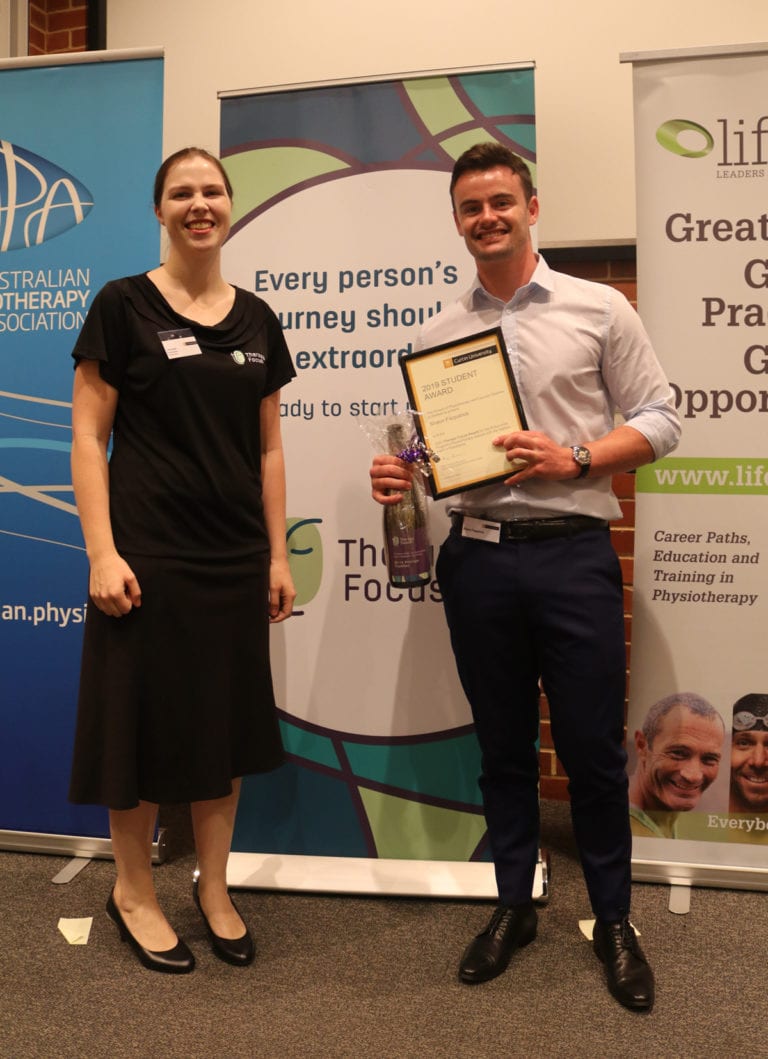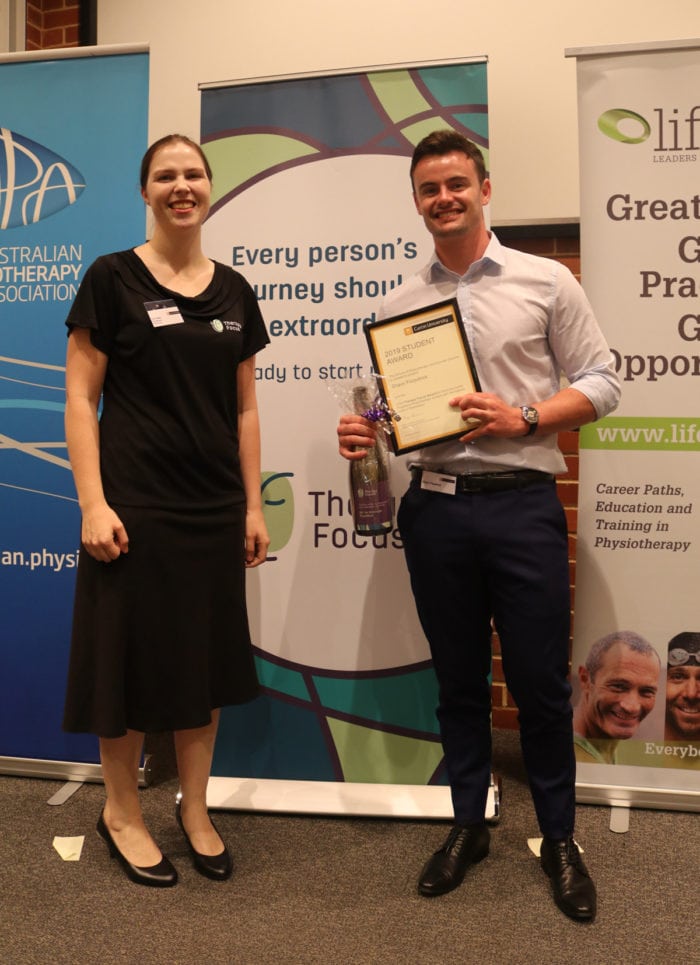 Joshua Panelo coordinates occupational therapy student placements at Therapy Focus and presented two awards at the Occupational Therapy, Social Work and Speech Pathology Awards. Marianne Harrison received the Voice Award for Highest Mark in Voice Disorders and Emma Vincan received the award for Highest Mark in Neuroscience for Occupational Therapy.
Joshua also accepted the Award for Excellence in Occupational Therapy Student Fieldwork Supervision on behalf of Therapy Focus, which was presented by Curtin University Associate Professor, Marina Ciccarelli. This award recognised the efforts of Therapy Focus' Student Placement Supervisors, who continued to deliver excellent student education throughout the COVID-19 pandemic.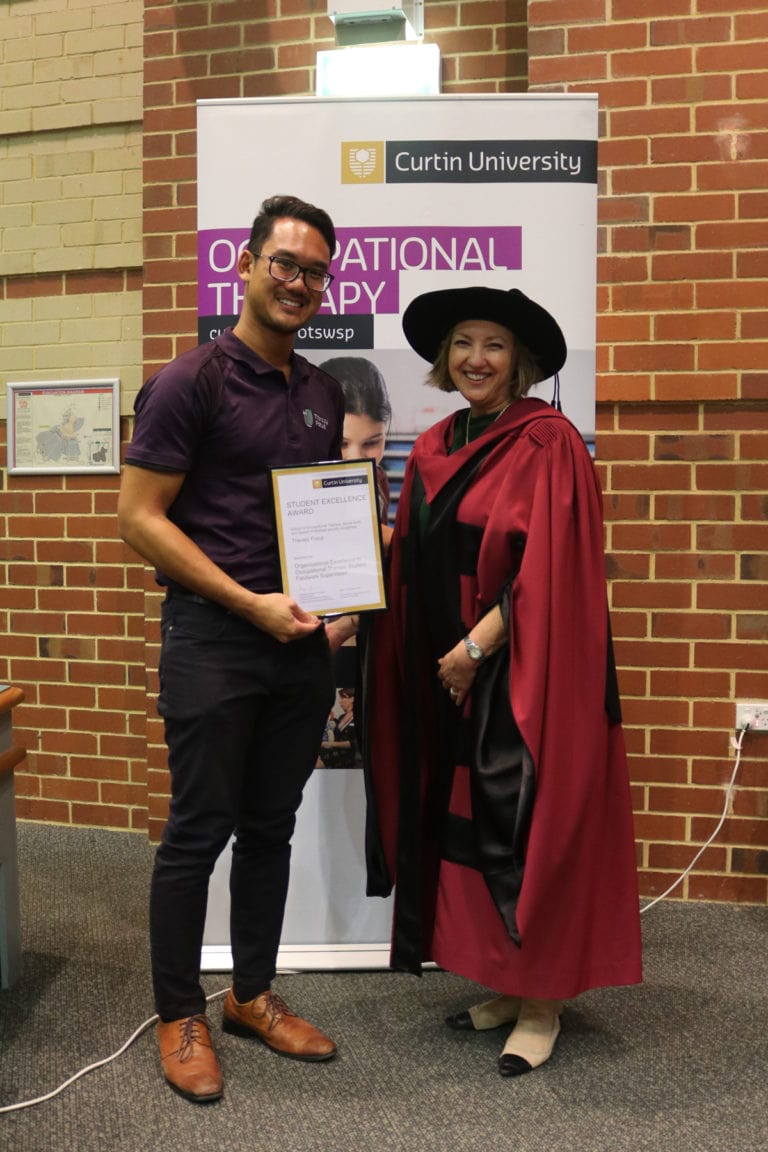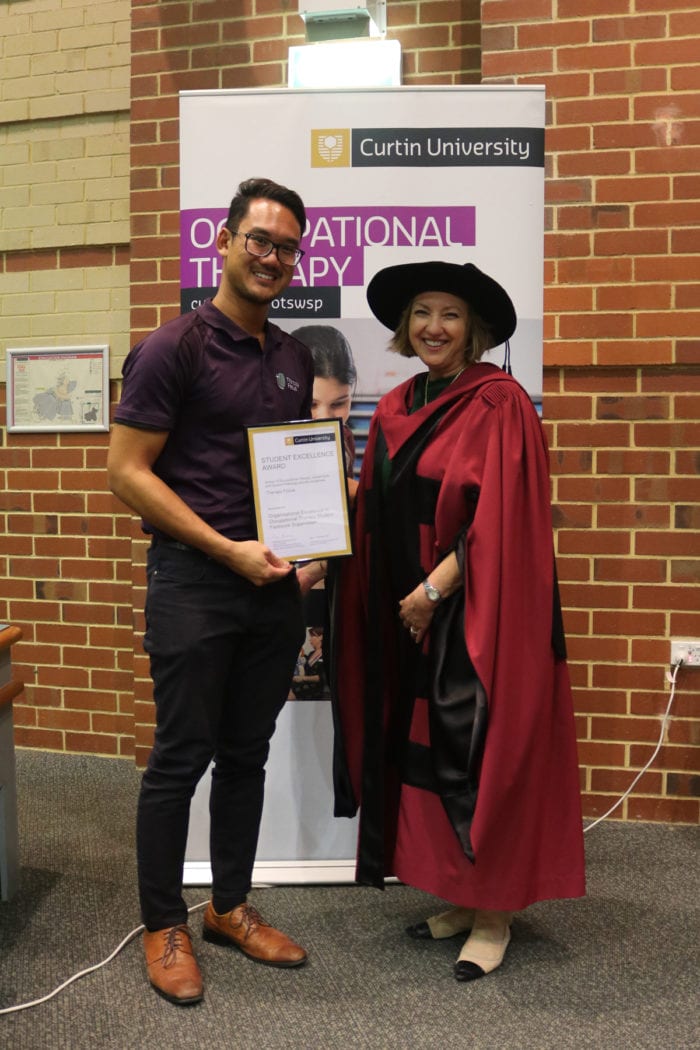 Thank you, Curtin University, for having us and allowing us to be a part of your students' extraordinary journeys.
Curious about what a career at Therapy Focus could look like?
We offer our staff the opportunity to make a difference in someone's extraordinary journey.