Carl's extraordinary journey made his best friend happy
Carl has been a customer of Therapy Focus for two years, accessing our Physiotherapy services to help him with his balance after being diagnosed with Multiple Sclerosis. While Carl made great progress, he noticed he was tiring easier and wanted to be able to go out with his Labrador, Monty like he used to.  He shared his new goal with his physiotherapist who was only too happy to help and referred Carl to our Assistive Technology Team.
Assistive technology can be classified as a device or system that provides practical solutions to everyday life activities. It can increase, maintain, or improve independence and safety by enabling people to perform tasks that they have difficulty with, or are unable to accomplish on their own.  In Carl's case, this was being able to get back to taking his dog to the park.
Advanced Occupational Therapist, Cheryl Loo met with Carl and listened to his lifestyle and what his goals were and prescribed and fitted him with a power-assisted wheelchair. Cheryl also supported Carl by writing his successful application to the NDIS for funding of the new powered assisted wheelchair.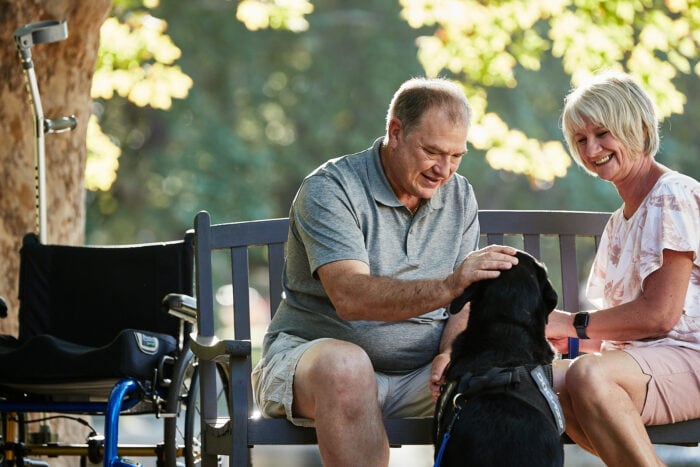 Through Therapy Focus' Assistive Technology support, Carl can do more things in his day without experiencing fatigue and Monty the Labrador is one happy dog now she can visit the park again with her best friend.
Assistive Technology Services
Helping people with disability access the assistive technology and equipment they need to live their best life.   Find out how we can support you.