Mealtime Management
We provide specialist support for people with disability who have difficulty eating or drinking, or who need help during mealtimes. 
Making mealtimes manageable
Eating and drinking is a complex process. It involves an interest in food, muscular coordination, physiological functions, sensory processes and social experiences. The digestive system needs to function correctly in order for a person to feel hungry and full, and sometimes strong reactions to foods can mean different tastes, smells or textures are problematic. 
Many people with disability experience difficulties when eating and drinking. A common feeding issue for people with disability is dysphagia, which means difficulty swallowing. People with dysphagia will often cough, gag or choke while eating and drinking due to problems with their nervous system, or the muscles in the head and neck.  
Mealtimes can also be a challenge for families of children with disability. Children who refuse to eat or frequently throw tantrums during mealtimes may not get the proper nutrition they need. In many cases, refusing to eat certain foods is a normal part of being a toddler. But for some children and teenagers with disability, refusing to eat is related to a medical condition or sensory issues. In these cases, therapists can provide strategies and treatments to address the issues.  
Our Mealtime Management Services
At Therapy Focus our therapists work with individuals, families, carers and other health professionals to increase safety, comfort and independence during mealtimes. 
Our therapists assess eating and drinking skills, as well as mealtime routines, and develop mealtime management plans that address concerns. This might include mealtime partner strategies for parents, carers, support workers and education staff, as well as individual therapy for the person with disability. Services are tailored to the unique needs of each individual, and can be provided at home, at school, in our offices, in community settings or online via teletherapy. 
If further assessment and medical services are required, we can provide referrals and liaise with specialists as required. We can also prescribe and source assistive technology that help make mealtimes more manageable.
Ready to start your therapy journey? 
Apply online now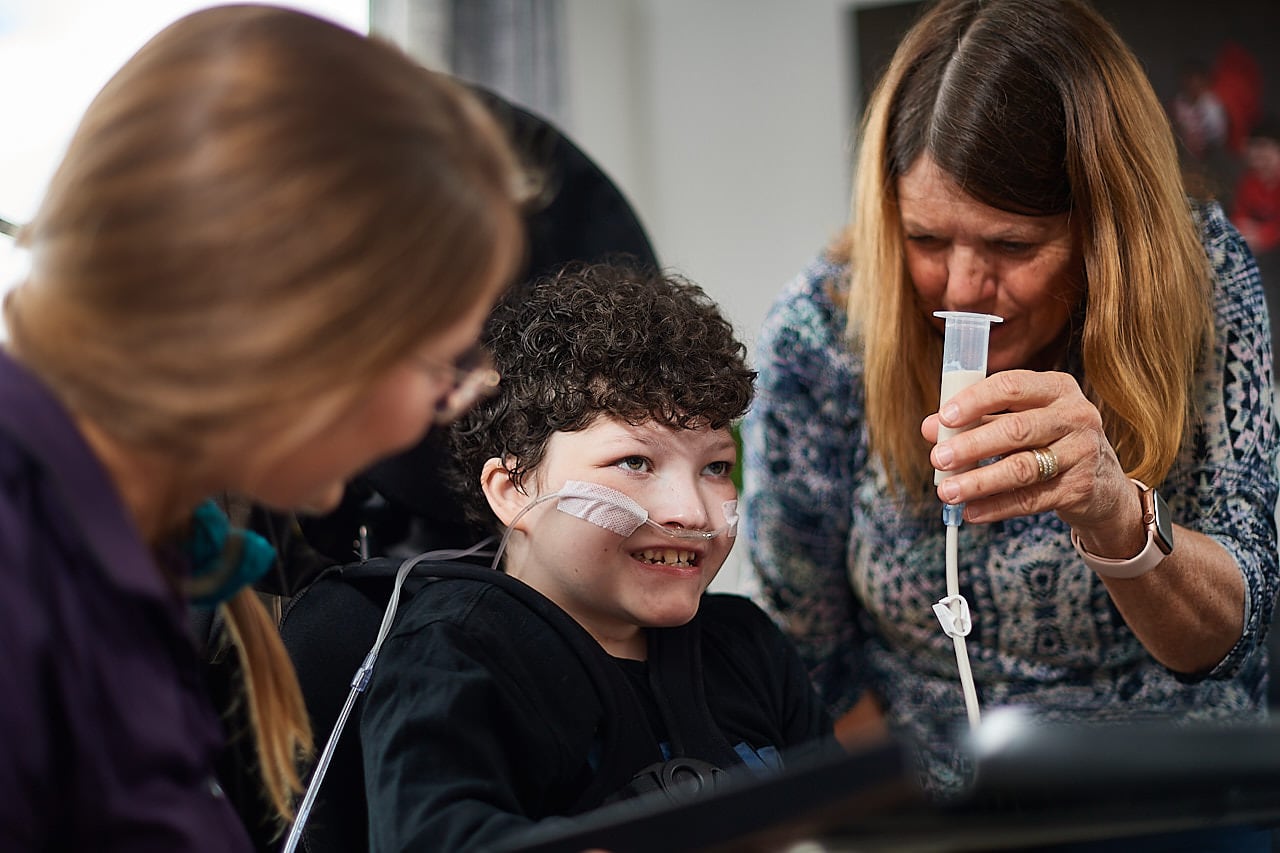 How we can help
Some of the feeding concerns and mealtime challenges our team can provide support for include: 
Poor sucking, swallowing and chewing

 

Drooling

 

Dysphagia

 

Sensory aversions

Nutritional deficiencies

 

Dependence on liquids

 

Faltering growth

 

Food refusal and mealtime tantrums
How we work
We take a transdisciplinary approach to service delivery and use a Key Worker model to ensure the people we work with have one main contact, but access to a network of therapists.