Autism Assessment Service
Our qualified speech pathologists and psychologists provide the gold standard in autism assessments.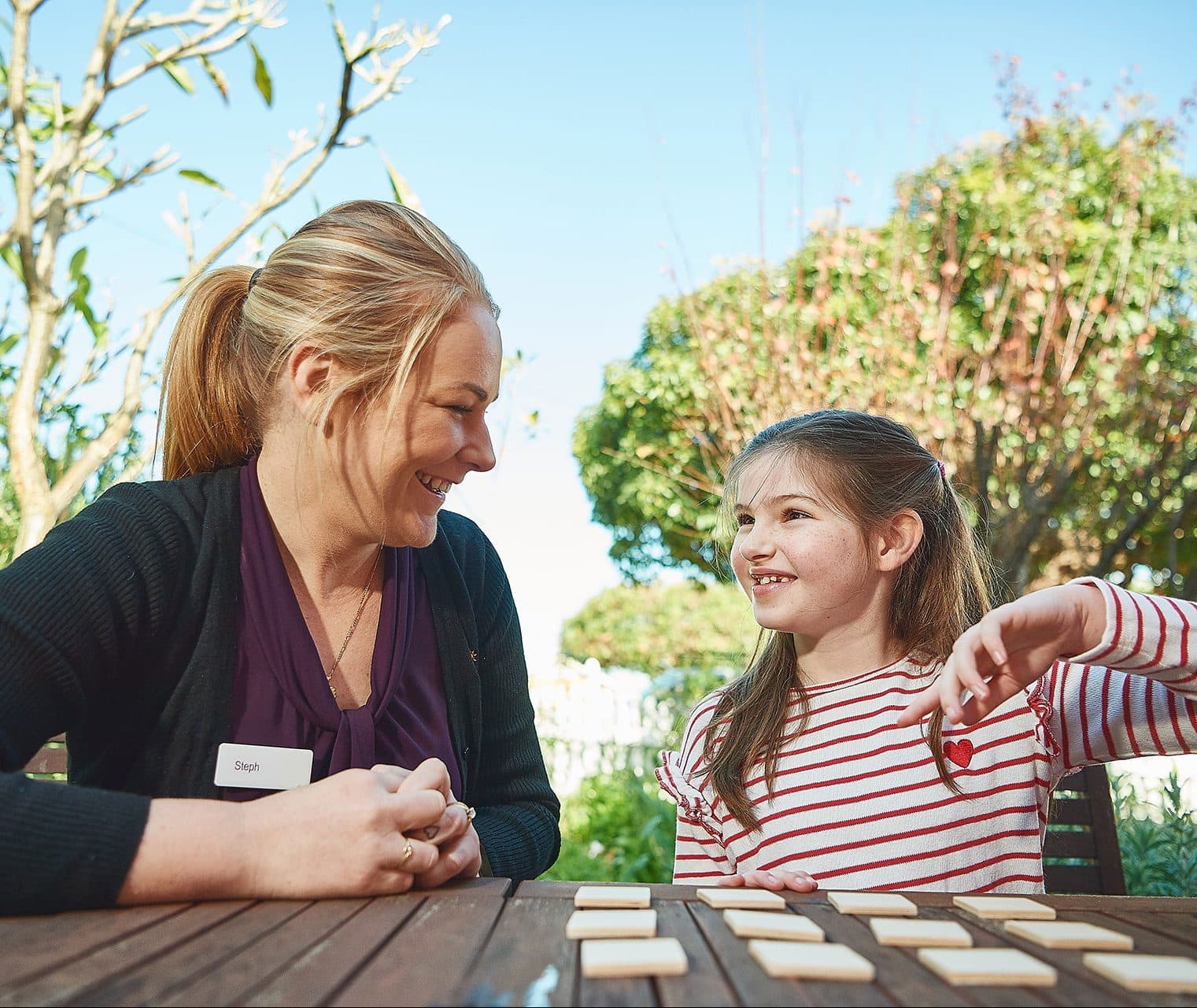 An autism assessment helps determine whether an individual meets the criteria for Autism Spectrum Disorder (ASD) and provides information about their presentation and support needs. 
As members of the WA Autism Diagnosticians' Forum, our highly experienced speech pathologists and psychologists provide the gold standard in autism assessments for children 12 years of age and under.
We have short wait times for service delivery following paediatrician referral. Start your journey with us today.
Diagnosis to therapy
in 10 steps
Step 1.
General practitioner (GP) refers to a paediatrician.
Step 2.
Paediatrician refers the customer for autism assessment.
Step 3.
Contact Therapy Focus and book an autism assessment.
Step 4.
Speech pathologists and psychologists assess child (12 years of age and under).
Step 5.
Speech pathologists and psychologists write assessment report and provide feedback to the family regarding findings.
Step 6.
Take this assessment report to the paediatrician for final confirmation of diagnosis.
Step 7.
Send confirmation to National Disability Insurance Scheme (NDIS) to access funding and to book planning meeting.
Step 8.
Attend planning meeting and receive NDIS plan.
Step 9.
Fill in Therapy Focus' application for services and provide NDIS plan.
Step 10.
Sign service agreement and read terms of service, commence services.

Frequently asked questions
Yes, if you have a paediatricians referral for assessment and your child is 12 years of age or under.
We are able to provide speech pathologist or psychologist assessments. Prices may vary, we will need to provide you with a quote for this service.
A private autism assessment is $2,200. This includes: speech pathologist assessment, cognitive assessment, psychologist interview, comprehensive report and feedback session.
If your child is referred by a private paediatrician you will be eligible for Medicare rebates, between $90-$150. We are unable to provide codes for your private health fund. It is up to your provider as to the rebate you may receive.
Unfortunately, Government paediatric referrals are not eligible for rebate.
We understand the assessment cost can be a strain on the family. You may contact our accounts department to organise a payment plan. Please note, you will not receive a copy of the diagnostic report until you have paid your account in full.
It is now time to link in with the National Disability Insurance Scheme (NDIS) to sort your child's funding. You will need to complete their access form or if you child is under 7 years, navigate the NDIS website to find your nearest NDIS partner.
Once you are linked with the NDIS you will be asked to attend a planning meeting. This is where you can advocate for the type of supports you require for your child (such as speech pathology, occupational therapy, continence, dietetics, support workers).
Once you receive your plan, you are able to access services. The NDIS is all about choice, giving you control over where and how you want services.
You can fill out our application form and NDIS plan and you will be placed on our waitlist.
Yes, we are able to assess your child to Australian standards. It will cost $2,200 and we are able to assess without a referral from a paediatrician. You will need to book an appointment with a paediatrician for confirmation of Australian diagnosis.
Yes, we will assess a child from a psychiatry referral, however you will still need to have the assessment signed off by a paediatrician.
As part of the assessment process we send the classroom teacher our comprehensive preassessment questionnaire. This helps the assessors plan and individualise the assessment.
Book an assessment
Are you concerned about your child's development? Do you have a referral for an autism assessment? Contact our friendly team to book an autism assessment today.