Mealtime magic for Ethan and his family
Concerned her son, Ethan, wasn't receiving enough nutrients to grow and do well at school, Amanda reached out to Therapy Focus in December 2020 to see what support she could access. After being linked with Occupational Therapist Emily Greenwood, Amanda was provided with a completely individualised multi-step program for Ethan, to support him to achieve two main goals:
Increase the range of foods Ethan felt comfortable eating
Have Ethan sit at the dining room table with his family at mealtimes
What makes Ethan's journey a bit more complex is that he lives with autism spectrum disorder (ASD). Often many children with autism spectrum disorder have sensitivities to food due to the different textures or tastes. They often will only eat a limited range of foods which does not provide the sufficient nutrition.  If left unchecked this can then lead to the underdevelopment of muscles required to eat 'tougher' foods such as steak as the muscles in the mouth haven't been built up over time.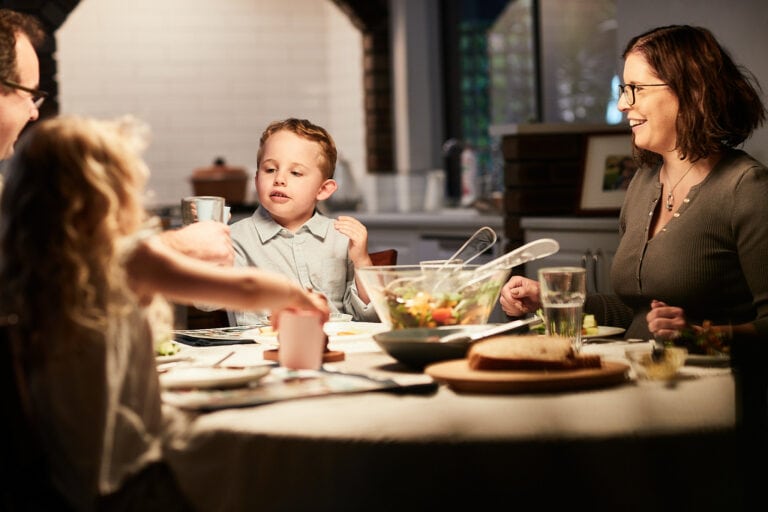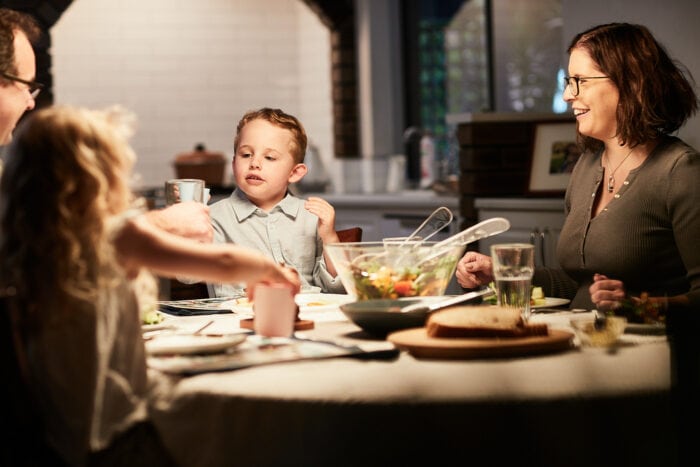 Amanda shared with Emily that she struggled to get Ethan to even sit at the dining table some days and eat anything other than chicken nuggets.
Through Therapy Focus' mealtime management support, Ethan's program has helped him make great progress.  He's even trying foods with different textures and tastes like mandarin, polony and green beans, which used to be off the cards.  At each session Emily will work through Ethan's multi-stepped program progressing through different food groups. Using this approach Ethan's confidence to touch or pick up a new food has increased which is an important step before asking him to taste it.
Amanda's initial concerns have been eliminated and she cherishes seeing Ethan and her family together at mealtimes.
Mealtime Management
We can provide support with feeding concerns and mealtime challenges that may include:
Poor sucking, swallowing and chewing
Drooling
Dysphagia
Nutritional deficiencies
Dependence on liquids
Faltering growth
Food refusal