Masquerade Ball celebrates spirit in a year of challenges
On Friday 4 September, Therapy Focus staff and guests came together at Optus Stadium to celebrate the unveiling of the new-look Therapy Focus and the light at the end of the COVID-19 tunnel.
The masquerade themed event opened with a moving operatic performance by Varley Strings and was co-hosted by Robbie Figg and Therapy Focus customer, Luke Fitzpatrick. Luke also gave the keynote presentation, sharing his journey from three open-heart surgeries as a child to becoming the self-proclaimed "regular bloke" he is today.
In his speech, which resulted in a standing ovation from the 400-strong audience, Luke said that his journey to get to where he is today was thanks to the support of his family, friends and therapists.
"To most people, my life might sound pretty ordinary. But to you all, who work with people like me every day, who have overcome challenges – like being born with half a heart – my life and my journey to get to here today, is extraordinary."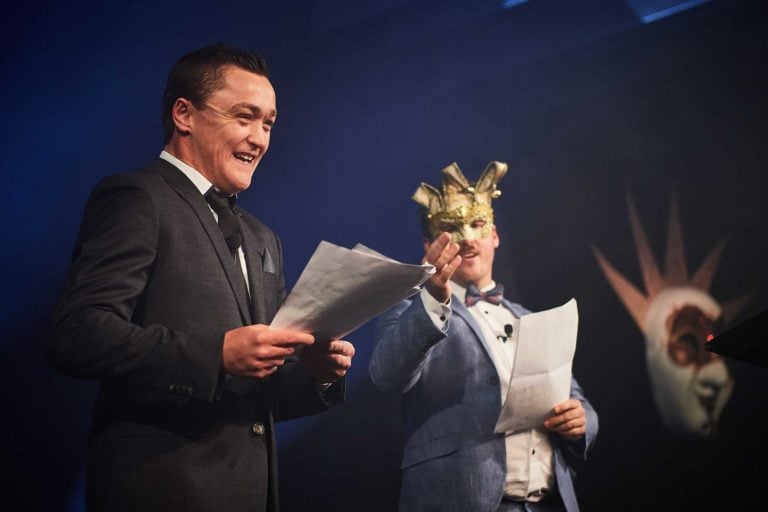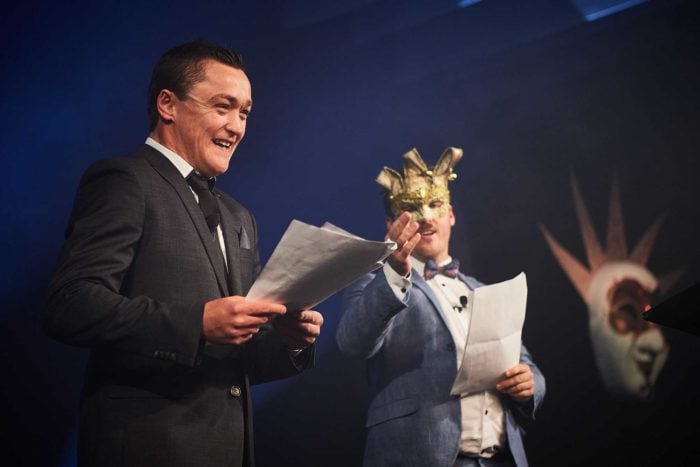 Another highlight of the night was the presentation of the annual staff awards, with many Therapy Focus employees acknowledged for their outstanding achievements in a challenging year.
Advanced Occupational Therapist Melissa Athanassiou was awarded the 2020 People's Choice Award, which acknowledges employees who have gone 'above and beyond' to support Therapy Focus customers, their families and carers. This year a record-equalling 85 nominations were submitted for 61 Therapy Focus employees.
Melissa was nominated by Dawn Barker in recognition of the outstanding services and support Melissa provided to Dawn's daughter, Kayla. In nominating Melissa, Dawn said that "there was a time when I didn't think I would see Kayla's 21st. [Melissa] gave Kayla all the skills and the tools to move forward… to enjoy life and love who she is". You can watch an interview with Dawn and Kayla below.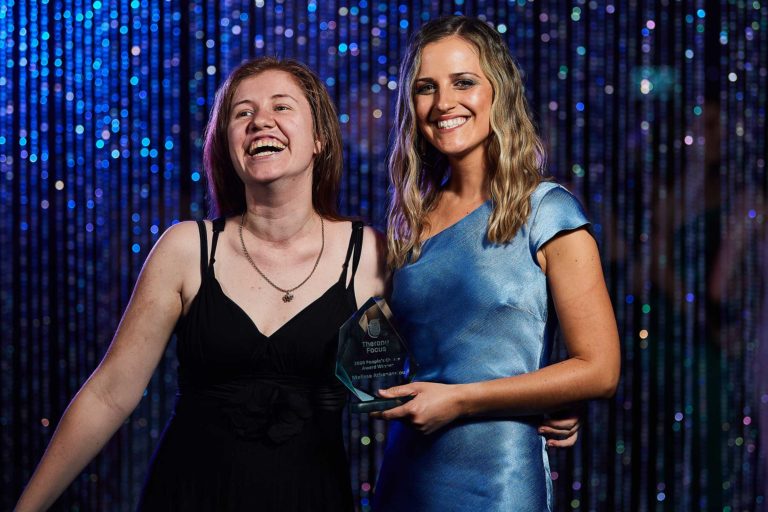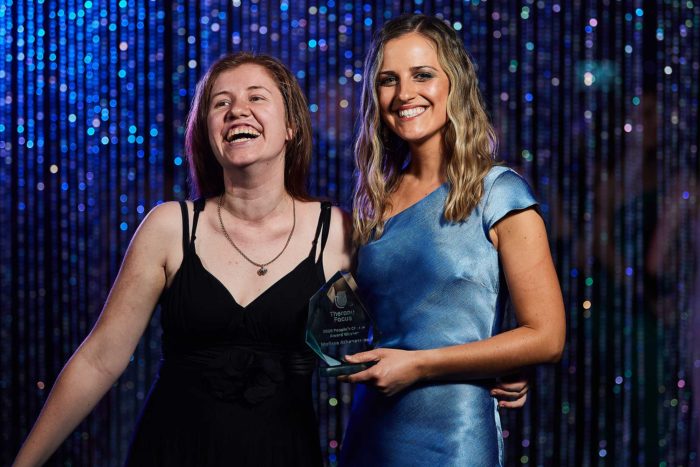 Cockburn Team Leader Kelvin Kong was awarded the 2020 Leadership Award, which recognises an employee who has displayed exceptional leadership skills, demonstrated the ability to guide and inspire others, and contributed to the functioning of the organisation.
Kelvin was nominated by his colleague Jordan Hitch on behalf of the Cockburn Team for the exceptional leadership he showed during the COVID-19 outbreak. The following is an excerpt from the nomination:
"During a very difficult time for our team, Kelvin was calm and reassuring, personally calling each team member to inform us of a developing situation and answer our questions. During our period in isolation Kelvin would check in everyday – including on weekends – and arranged informal catch ups outside of work hours, encouraging all team members to attend and speak openly with one another. He repeatedly demonstrated his willingness to go above and beyond his professional responsibility to ensure the emotional wellbeing of his team."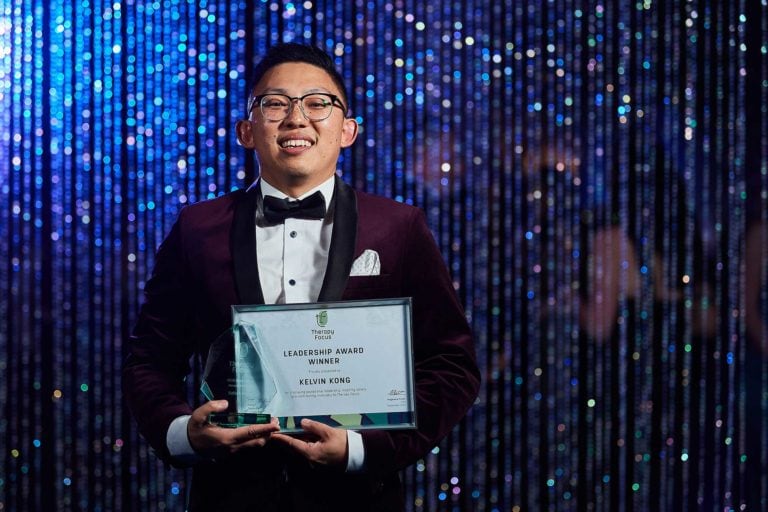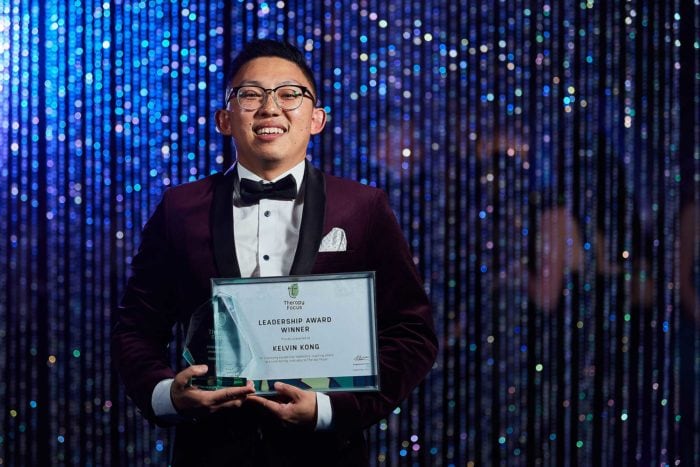 Advanced Occupational Therapist Nicky Montgomery was the recipient of the 2020 Innovation Award, which recognises outstanding creativity and ingenuity when addressing challenges, improving processes and/or delivering services.
Nicky was nominated by her manager, Team Leader Siobhan Clery, for her creativity and ingenuity while developing a sensory program. The following is an excerpt from her nomination:
"Prior to COVID-19 and the necessity of teletherapy, Nicky recognised the need to reimagine service delivery regarding a sensory program called the Alert Program. Nicky worked tirelessly to make the program accessible online, with a vision of making the program accessible to both existing customers and those in rural and remote communities. Nicky is a forward thinker who continually strives to adapt and find solutions by re-imagining current work practices and service delivery models. This supports both Therapy Focus and the ever-changing needs of our customers."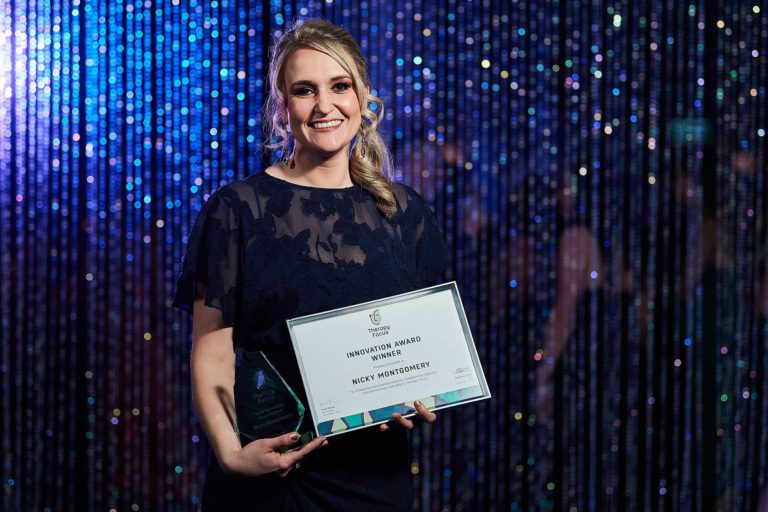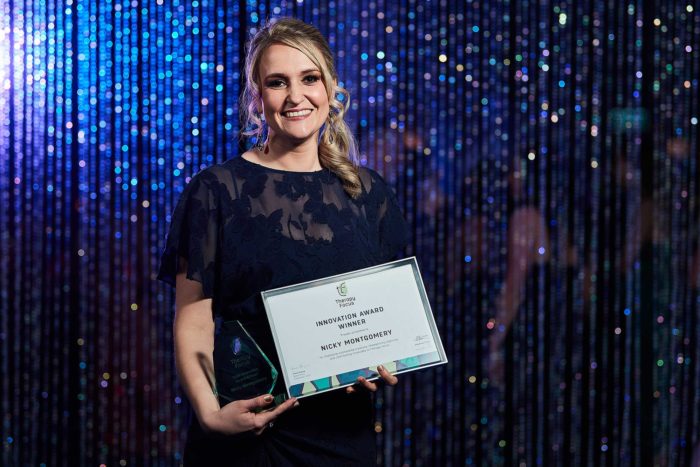 To see more photos from the event, visit the Therapy Focus Facebook page.
Events and Training
Discover upcoming events and training at Therapy Focus.