An Extraordinary Day at Perth Zoo
On Saturday 4 December 2021, Therapy Focus customers were invited to celebrate another extraordinary year of therapy services while visiting creatures great and small at the Perth Zoo.
Thanks to the hard work and dedication of Therapy Focus staff, almost 3,000 customers were invited to the event to thank them for their support throughout the year. The day also coincided with celebrations for the International Day of People with Disability. Customers could attend the Zoo at any time, with the Therapy Focus team providing the opportunity for customers to meet and speak with members of the Board, the Executive Team and the Customer Reference Group between 11.00 am – 2.00 pm.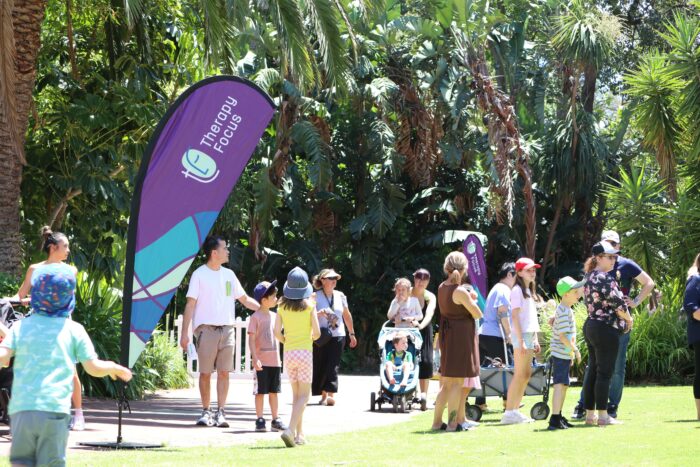 Therapy Focus CEO, Angelena Fixter said "the Zoo was full of people who had one thing in common, we all understood the highs and lows of living with a disability and for once, we were in a little part of the world where the difference was not noticed or pointed out. It was refreshing and a reflection of what an inclusive society could look like. A wonderful day and an event to remember."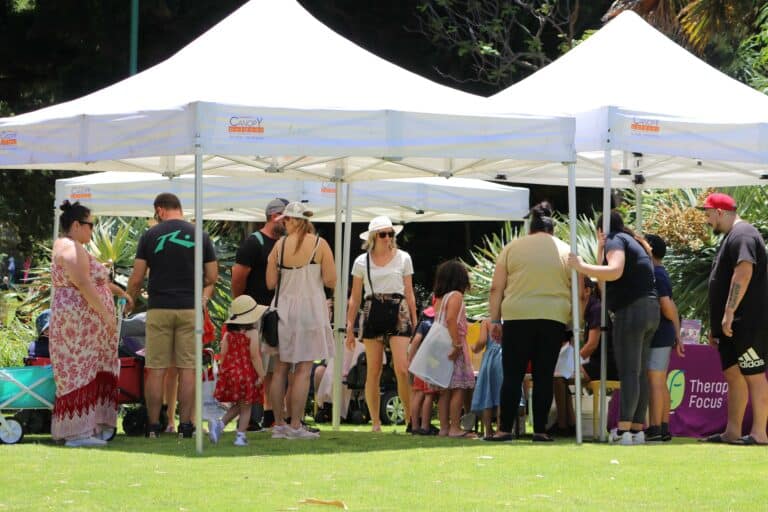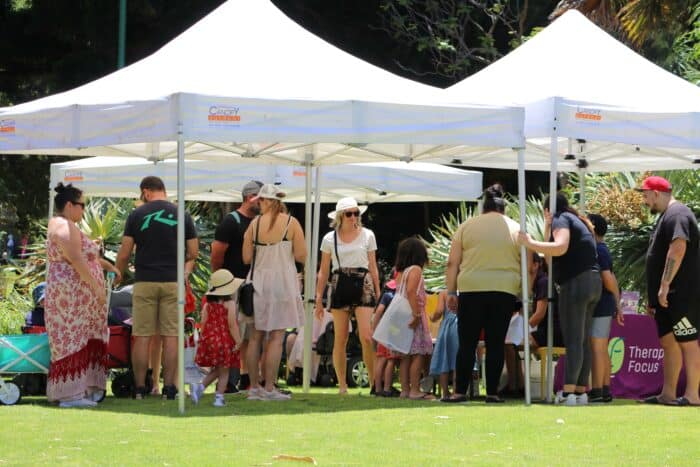 While parents and caregivers chatted with the team, younger customers enjoyed meeting Santa and getting airbrush tattoos. The opportunity to win a Therapy Focus show bag by completing a rice sensory activity did not go amiss either!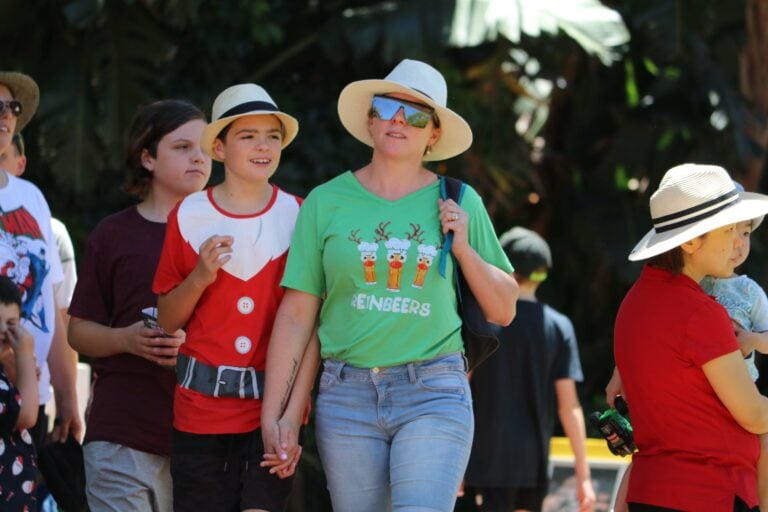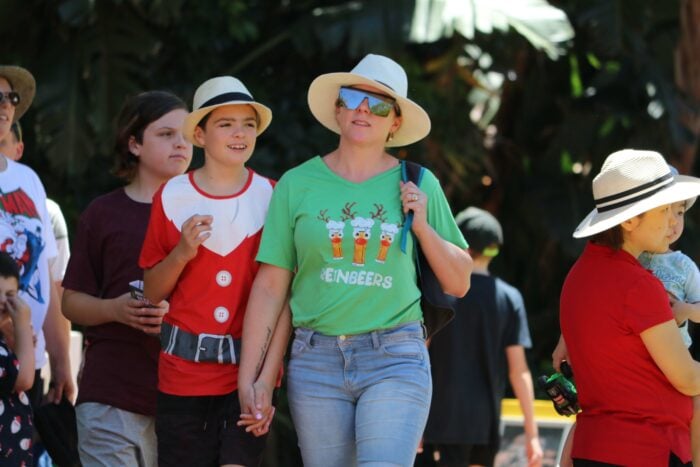 Executive Assistant Claire Burlinson shares her experience, "my son and I had a fantastic morning at the zoo. We made some friends, played in the sensory tubs and loved seeing the snakes, lizards and penguins. It was lovely to see everyone having such a fun time."
Customers had smiles on their faces the entire day and the event was certainly well-received by all!
Customer Kirby said "We had a wonderful family day at Perth Zoo seeing all the animals and we're super grateful that we were invited by Therapy Focus. The kids absolutely loved saying hi to Santa and getting a cool airbrush picture on their arm, they didn't want to wash them off!"
"Thank you very much for giving us the opportunity to go to the Zoo on Saturday. We had a great time and made lots of memories", shared customer Monika Steiner.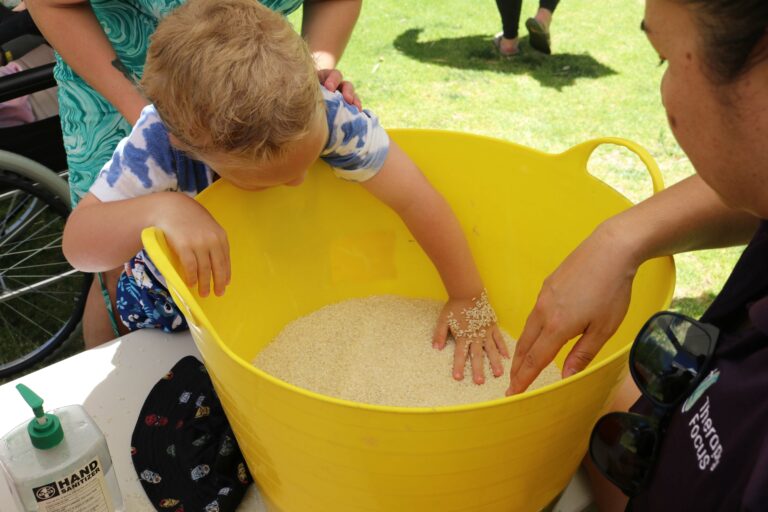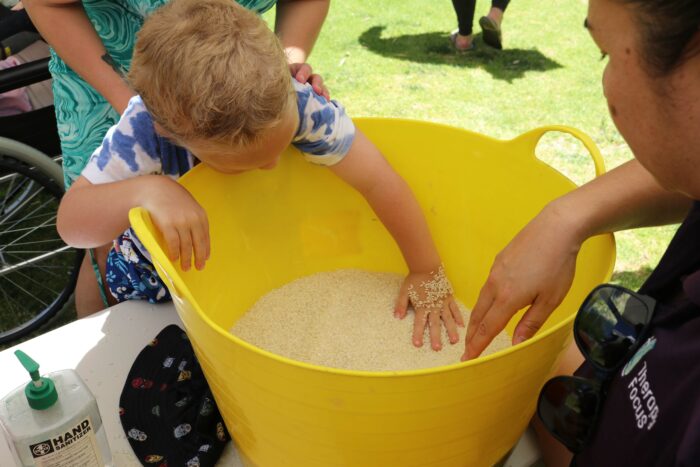 The Therapy Focus team is looking forward to another incredible year in 2022, supporting customers in their extraordinary journeys.
Your partner in therapy
Access our network of 250+ highly skilled therapists, who work together to help people discover their abilities and achieve their goals.