Volunteer
Volunteer with us and help make a positive difference in the lives of WA people living with disability.
How can I help?
As a not-for-profit-organisation, we rely on the generous support of volunteers to assist with therapy groups, community events and administrative operations.
Therapy groups – work alongside therapists and support staff to facilitate therapy groups aimed at helping children and adults with disability develop their skills and achieve their goals.
Community events – support the Therapy Focus team at fun community events such as the Telethon Weekend and Christmas gift wrapping.
Administrative operations – assist with the creation of therapy resources and provide invaluable support to our therapy teams and administrative staff.
Corporate volunteering opportunities may also be arranged upon request. If your organisation is interested in learning how you can get involved, please contact our Workforce Team on 1300 135 373 or email [email protected].
Please note: Therapy Focus liaises directly with tertiary education bodies to offer practical placements for Allied Health students. We do not offer placements at the request of students. Alternatively, we welcome and encourage Allied Health students to volunteer with us if they wish.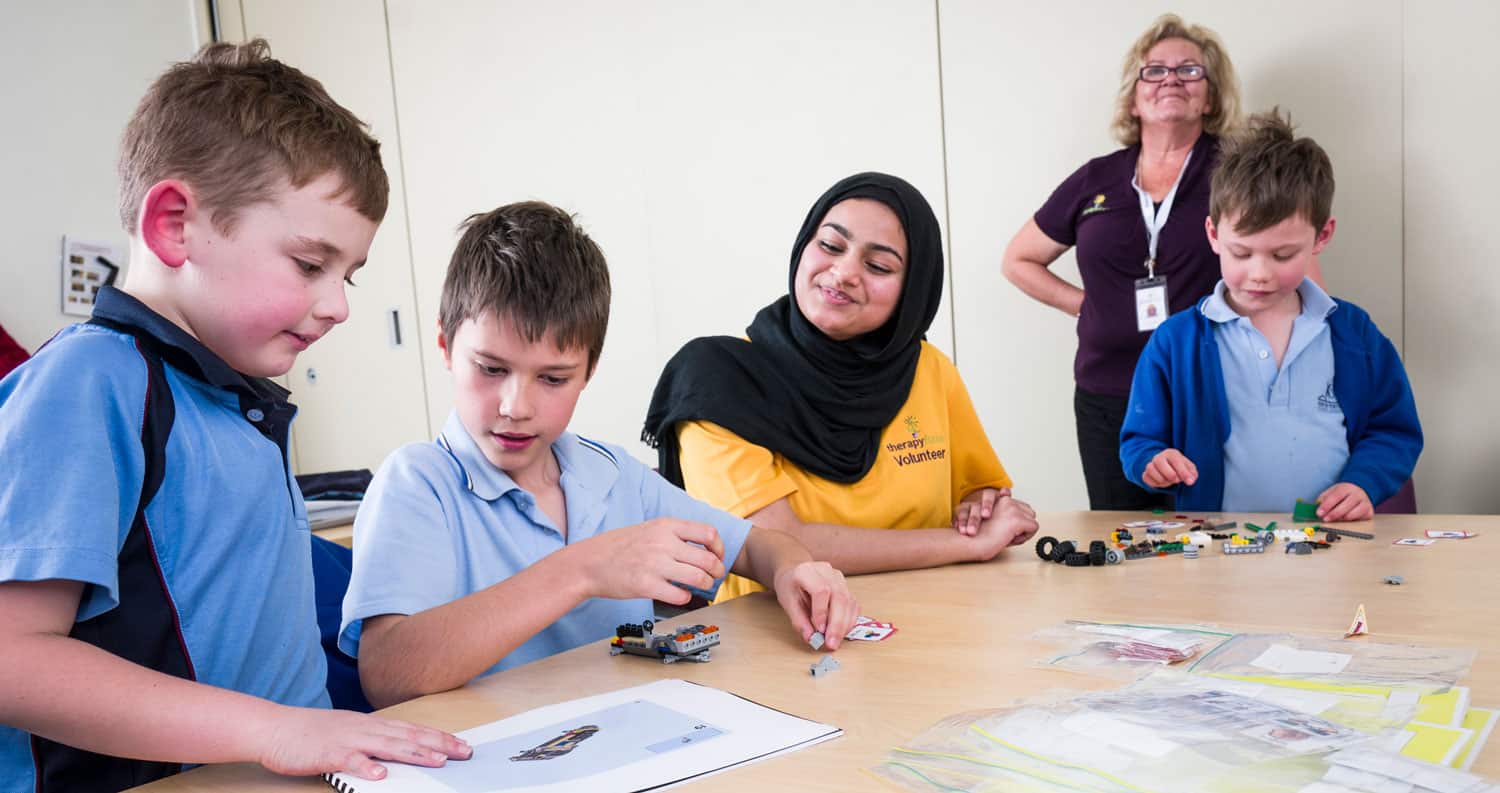 To volunteer with us, please complete a Volunteer Application. Your application will be kept on file and a member of our Workforce Team will be in touch when a suitable role becomes available.
If accepted for a volunteer position, you will be asked to complete a Volunteer National Police Clearance at our expense. Some volunteer positions also require a current Working with Children Check. If you do not have a current Working with Children Check we will assist you to complete an application and reimburse you for the cost.
If you have any questions about volunteering at Therapy Focus, contact our Workforce Team on 1300 135 373 or email [email protected].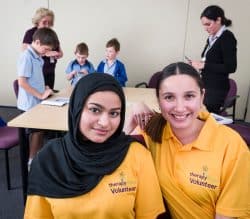 "Being a fourth year Occupational Therapy student, I found volunteering at Therapy Focus a very valuable experience. I was able to utilise the skills I learnt while volunteering during a placement at a school – like using the Boardmaker program to create visual schedules for students. I was also fortunate to meet some lovely therapists who ignited my passion for the profession. I encourage more therapy students to volunteer at Therapy Focus as the experience gained is invaluable!
– Natalie, Occupational Therapy student.