Continence services
For older adults
We offer continence assessment and management services for older adults.
How we can help
Our Older Adults Continence Service supports people over 65 years of age, or over 50 years of age if you identify as Aboriginal or Torres Strait Islander. For some people, it takes great courage to talk about bladder or bowel health issues. Our experienced Continence Clinicians provide reassurance to anyone who calls our service, providing information and advice for managing bladder and bowel health issues. Incontinence can have a significant impact on quality of life and wellness.
Our Continence team aim to assist people to improve their bladder and bowel health management, with the goal of overcoming or better-managing incontinence.
Some of the topics we can provide advice for include:
Assessment of bladder and bowel health issues
Information about the types of issues, including urgency, frequency, constipation, nocturia and pelvic organ prolapse
Preventative strategies to ensure good bladder and bowel health
Healthy bladder and bowel habits, including exercises, diet and fluid intake
Managing the effect of other diseases and conditions on incontinence
Selection and use of incontinence aids and products
Changes in bladder and bowel health can sometimes be due to serious illness. To rule this out we recommend that any health concerns are discussed with your health care provider.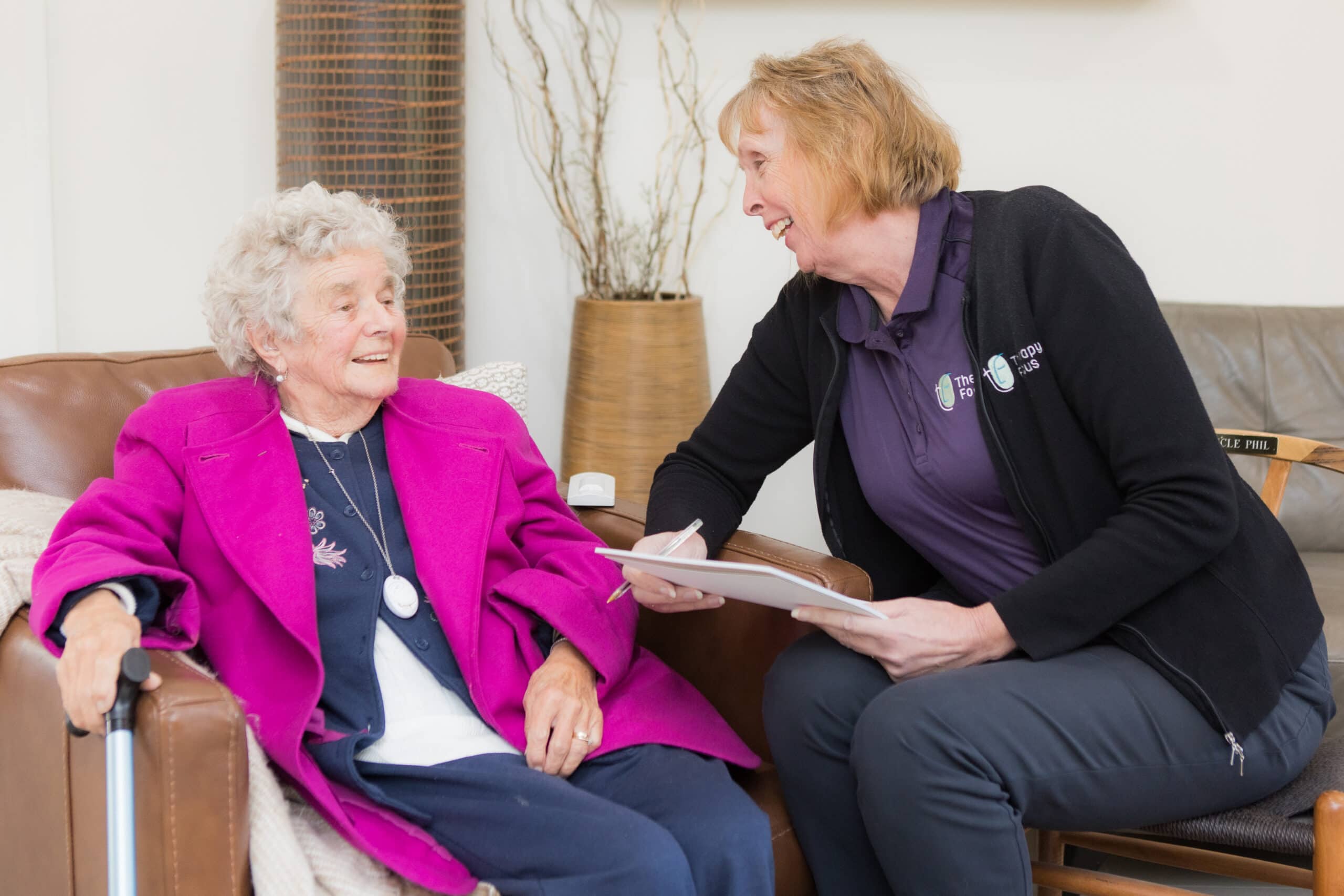 Our Continence Advisory Services can be accessed through a range of funding options including the Commonwealth Home Support Program (CHSP), Home Care Packages (HCP) and Short-Term Restorative Care (STRC).
Commonwealth Home Support Program (CHSP)
The Commonwealth Home Support Program supports older adults to live independently and safely at home. Our focus is to support older adults with incontinence issues to maintain a good quality of life.
Our service provides:
Advice and support from Continence Clinicians with experience in aged and community care
A home visiting continence advisory service for eligible community aged care customers
Comprehensive continence assessments, including urine testing and ultrasounds
Management strategies for constipation, incontinence and other bladder and bowel issues
Incontinence product information and access to subsidies
Education and training for individuals, healthcare professionals and support workers
Referring to CHSP:
Referrals for CHSP are received via My Aged Care after a Regional Assessment Service or Aged Care Assessment Team Assessment. Confirm your My Aged Care registration by visiting the website or calling 1800 200 422. To be eligible for this referral you must be over 65 years of age (50 years if you identify as Aboriginal and/or Torres Strait Islander). Find us in your area on My Aged Care under Help at Home – Specialised Support Services – Continence Advisory Service – Therapy Focus.
Home Care Package (HCP) and Short-Term Restorative Care (STRC) Services
We offer continence assessment and management services for people receiving Home Care Packages levels 1 – 4 over the age of 65.
These services are for people who are under a high-care provider and require a continence assessment at home.
Your continence assessment is funded via your home care package
Our home care package services include:
Comprehensive bladder, bowel and continence assessment including urinalysis, ultrasound and assessment of bladder and bowel function
A holistic approach to diet and lifestyle
Development of continence care plans
Advice and prescription of incontinence products
Services can be provided in the comfort of your home, or in our offices.
Referring to HCP and STRC:
Referrals for HCP and STRC come from speaking to your high care provider about your continence concerns. Continence assessments are funded via your Home Care Package level.  Contact our continence team at [email protected] to find out more.
We work in partnership with our customers, primary medical care providers and support networks to develop and monitor continence-related goals.
Catheter Competency Training
At Therapy Focus we have been running a catheterisation workshop for the past 5 years. We offer an in-person workshop with a theory presentation and practical component using our own state-of-the-art, life-like, simulated pelvic model. This half-day course is run by two continence nurses who are highly skilled and have a background in urology and neurological nursing.
This course is suitable for participants who are working in the community and independent settings. We ensure that our in-person presentation is tailored to focus on the areas the participant will be working in. Please note – this training is only available to registered and enrolled nurses.
We are currently taking expressions of interest for our course in October. Please email [email protected] for more information and to express your interest.
Upcoming courses
October Course
More dates are to be announced.
Accessing our service
Our services are available to people accessing the Commonwealth Home Support Programme, Community Home Care Packages, Short Term Restorative Care Programmes and can be privately purchased. Contact us today for more information.