The importance of attention skills
"He just won't pay attention". "If only she could focus better".
These are both things we often hear from parents and carers. This article explains why attention skills are vital for the development of language and social skills.
When we pay attention we focus on one thing in particular and ignore distractions that are competing for our awareness. The ability to pay attention is important for a child's development, as it allows them to engage in tasks long enough to learn various skills.
Attention and listening skills form the foundation of the Communication Pyramid (pictured below). A child must first be able to pay attention before they can develop an understanding of words and how to use them properly.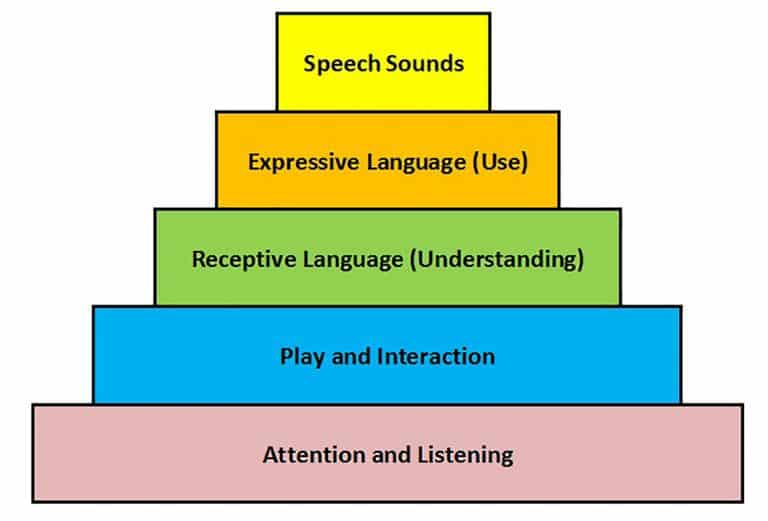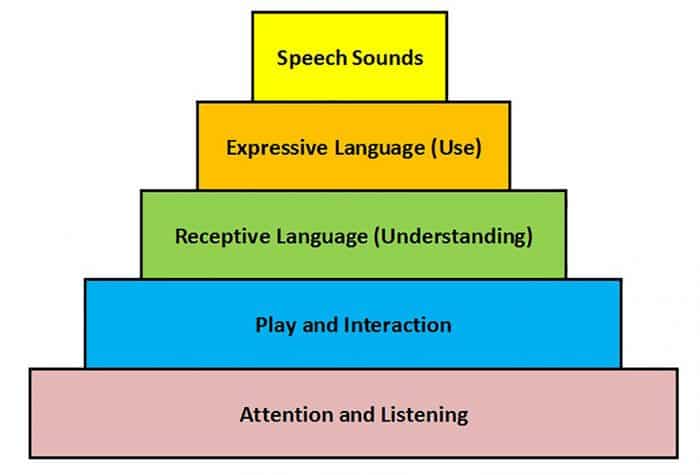 For example, a child must pay attention to someone showing them a cup and saying the word 'cup' in order for them to understand what it is and refer to it correctly.
The ability to share attention with another person towards the same object or activity is referred to as joint attention. This is also a skill a child needs to learn language and develop social skills.
Signs that your child has developed joint attention skills include:
Reaching to be picked up by a caregiver
Pointing to an object or item they want
Looking at an object of play and then at the person playing with them
Requesting an object or items from another person
How to help your child develop their joint attention skills
Do something unexpected. Make your actions a point of interest by doing something unexpected or funny. For example, put a sock on your head instead of your foot.
Interact with your child using objects that are particularly interesting for them. For example, a toy that makes a sound, flashes or moves.
Follow your child's lead. Tailor activities to suit your child's interests to motivate them to interact.
Copy what your child is doing. This may result in you being able to take turns with your child and lead to them imitating you.
Talk to your child while they play. For example, make comments like "you are playing with the car" while you point to the toy. Use simple language, speak slowly and show them what you are talking about.
If your child finds it difficult to understand spoken language, use visual supports to capture their attention and make things clearer. Examples of visual aids include timetables with images, activity displays or objects themselves.
Give your child a reason to communicate. Encourage them to express their needs through their body language (pulling you towards an object, pointing, reaching) or their voice (making noise, using AAC or using words).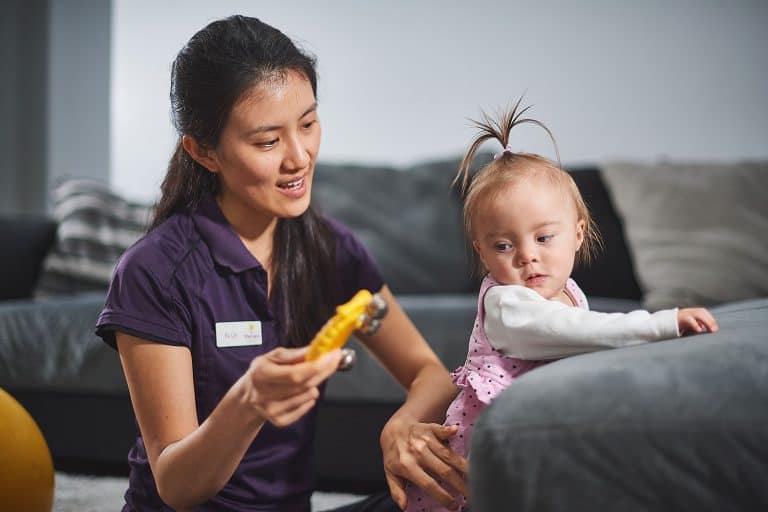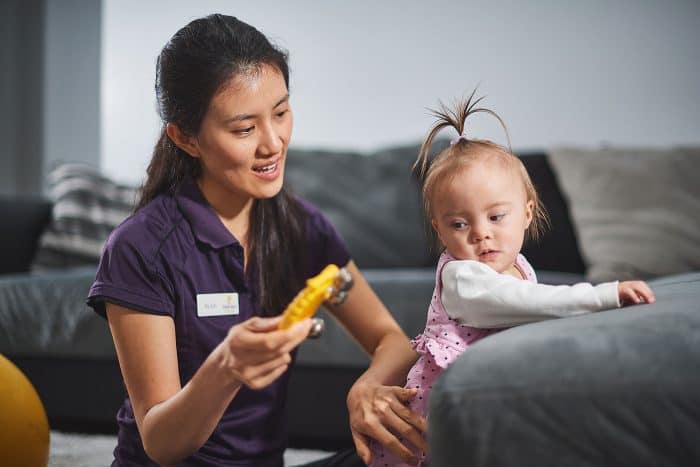 Pictured: Therapy Focus Advanced Physiotherapist, Su Ling Ng, shows her (very cute!) customer a toy
In summary, when helping your child develop their joint attention skills remember:
Make it fun and engaging
Follow what your child is interested in
Copy your child's movements
Comment on what your child is doing
Use visual cues
Give your child a reason to communicate
Curious about our AAC services?
Find out more about the supports available for people with complex communication needs.