Mealtimes can be sense-ational
The approach called 'Sense-ational Mealtimes' developed by Gillian Griffiths and Denise Stapleton helps parents to understand mealtime challenges. It supports them to set realistic goals.
Mealtimes can be very stressful for parents of children with tricky behaviours and fussy eating habits.
Who is the 'Sense-ational Mealtimes' approach aimed at?
The approach is aimed at children who:
eat a small range of foods
avoid entire food groups
refuse to sit and eat with the family at mealtimes
react negatively when presented with new foods and/or
insist on the same food at each mealtime
All of these traits are commonly experienced by children with autism.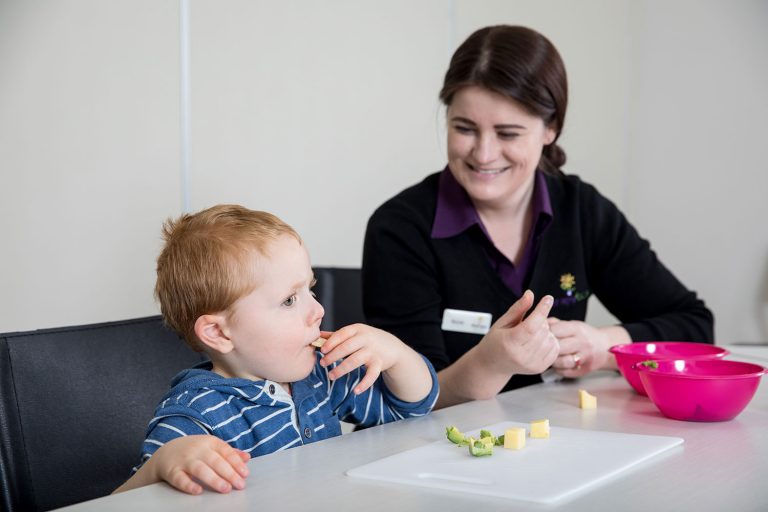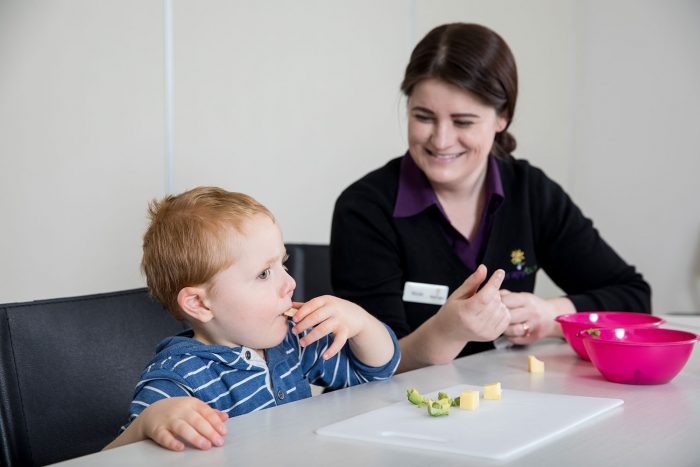 'Sense-ational Mealtimes' approach strategies
Strategies for mealtimes include:
How to prepare your child's senses for mealtimes
How to put a time limit on mealtimes
How to position your child so s/he is supported during mealtimes.
How to talk about feelings and sensations during mealtimes
How to increase your child's appetite
How to adapt favourite meals to suit each member of the family
Initially, an information session is provided to families using the 'Sense-ational Mealtimes' approach. This helps parents explore their child's nutritional needs, feeding behaviours and sensory experiences at mealtimes.
The Sensory Whirlwind
One of the most useful tools to support parents to understand the process of food acceptance is a visual diagram called the 'Sensory Whirlwind'.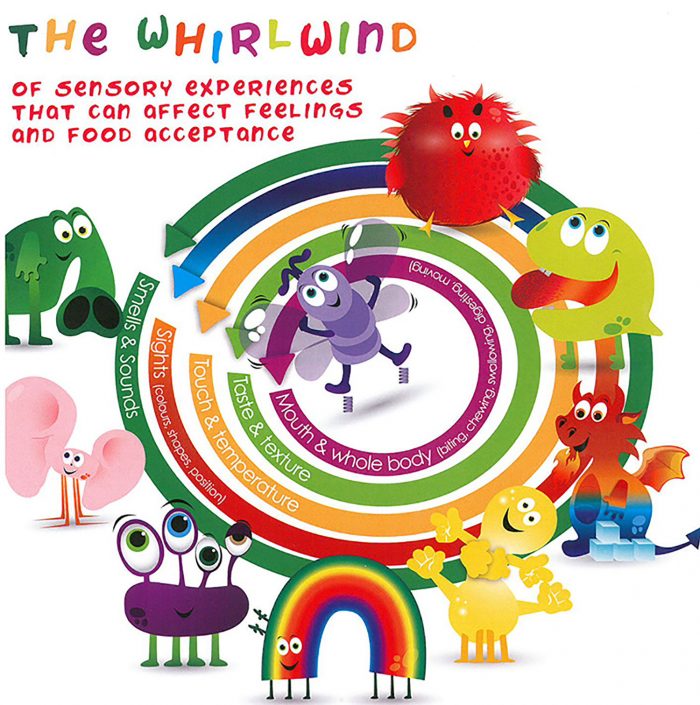 The Sensory Whirlwind supports parents to identify how their child is currently experiencing a particular food and how to take steps toward their child, eventually eating that food.
For example, a child who dislikes carrots may have learned to accept seeing the food on their parents' plates but is not yet ready to touch it. In this scenario, the parents are encouraged to talk about the food and show enjoyment when eating it, without pressuring their child to touch it or try it. Once the child is comfortable seeing it on their parents' plates, parents may then try placing the carrot on the child's plate. Again, there is no pressure for the child to touch it or try it. Over time, as the child becomes comfortable with the carrot on their plate, they may take the next step of touching it and maybe even bringing it to their lips.
The time a child takes to move through each step of the Whirlwind will vary greatly. It can be a slow process, but taking it gradually can help to develop trust between the child and parents at mealtimes.
Another aspect of the approach encourages parents to reflect on their own past experiences of food when they were growing up. Parents must know and understand their feelings and sensory preferences around food to help their child.
When a child feels safe and supported by their family to explore foods, there is a greater chance of success at building up the range of foods that they will accept at mealtimes.
For more information about 'Sense-ational Mealtimes', visit sense-ationalmealtimes.com.au.