How do therapists work in schools?
In addition to home, clinic and community visits, our therapists work collaboratively with teachers and education staff to embed therapy strategies in classroom routines and school-based activities.
The following article provides information and answers to commonly asked questions about how we deliver therapy in school settings.
How do I arrange for my child to receive therapy at school?
When your child's goals are best supported in an educational setting, we offer what's called a School Interface Meeting (SIM). A SIM is an opportunity for a school representative to meet with the local therapy team to develop a partnership and shared understandings, which ensures therapy and educational goals complement each other. A SIM is also a chance to learn about the local therapy team and the services we offer, as well as discuss how the therapy team can work within the school setting effectively. We see this meeting as an investment in the communities we work within. Therefore we don't charge for SIM meetings.
Many schools are happy for their students to access therapy on site, and once permission has been granted your child's Key Worker will contact their teacher to discuss appropriate times for therapy to take place. This is reviewed on a term by term basis.
We believe that team work is vital to achieving positive outcomes. Our aim is always to help, not hinder your child – or their teacher and peers. We do not want to cause disruption and adopt a consistent approach that works for everyone.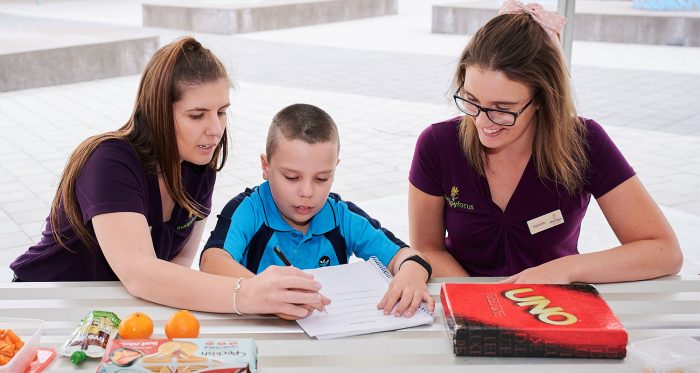 What does therapy look like at school?
The ultimate goal of providing therapy to a child at school is to help them access the curriculum and enhance learning within the school environment.
A therapist supports your child in a classroom setting, working shoulder to shoulder with your child and educational staff. For example, we might be:
Helping your child with social and communication skills, so they can express themselves in class, or socialise with friends at lunchtime
Working on emotional regulation skills, so your child can manage their emotions during the school day and be able to actively participate in class
Working on mobility skills, so your child can move around the classroom or between classes more independently
Our work also extends to supporting and upskilling teaching staff and other students. For example, a speech pathologist may spend time with your child's teacher to identify certain challenges your child is experiencing, in addition to giving them advice on how to best relay information to your child.
There may occasionally be 1:1 work outside the classroom. This allows your child to focus on skill development separately, in preparation for using those skills within the classroom or school setting. We want to support your child and their school in achieving educational outcomes.
How do I find out what my child is doing in their school therapy sessions?
Each client has an individual communication plan that is set by the child's parent or carer and their therapy team at the start of their therapy journey. This includes how you would like to communicate with us regarding your child's progress.
For some parents, this could be a short call after the first few sessions. For others it could be a photo of your child, a text, an email or a full copy of session notes from the therapist.
At the end of each term we touch base with the child's parent/carer and teacher to discuss progress and outcomes, and plans for the following term.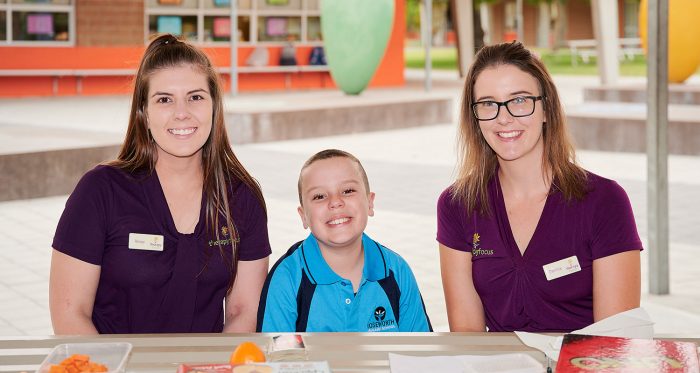 What if my child's school won't agree to therapy?
Some schools, for various reasons, prefer that therapy does not occur during school hours. We can help you talk to the school to provide information and reassurance, however there is no guarantee permission will be granted.
Some schools, such as Education Support Centres, have specific preferences for how external therapists work in their schools. We always work to accommodate these preferences as much as possible.
We believe it's a team effort
It's important to remember that a school therapy visit doesn't replace the need for home visits, or replace you working with your child on certain goals at home. We encourage parents and carers to embrace working with their child's therapy team, educators and other health professionals.