Helpful handwashing tips for parents
Hand washing is now more critical than ever as we all do our part to prevent the spread of coronavirus (COVID-19). But how can we ensure our kids are keeping their hands as clean as can be?
Below are some creative ideas from Advanced Occupational Therapist, Justin Morgan.
Explain why it is essential we wash our hands.
Rather than telling your child to wash their hands, explain why they need to. Check out this excellent video courtesy of YouTube channel, Camden's Playhouse, which explains the importance of washing your hands with soap in a fun and visual way. Give it a try with your kids!
Use visuals to help your kids remember the steps in handwashing.
Print this poster and place it near your taps to remind your child to wash their hands thoroughly. The pictures will help anchor your words and last longer in your child's brain than verbal instructions.
Reinforce each of the steps
Make sure your child understands that there are several steps in hand washing. When you wash hands, point at the visual hand washing chart and ask your child, "What is step number 1?" Repeat with the remaining steps. You might also count aloud as you complete each step with your child, or try chanting a one-word prompt as you support your child through the process – i.e. "wet, soap, scrub, rinse, dry."
Sing the Happy Birthday song twice during scrubbing
 This will take you approximately 20 seconds, ensuring that your child's hands are well cleaned. Follow the World Health Organisation's method of scrubbing your hands so that you don't miss any parts. This video created by the Girl Guides is helpful when showing your kids how to get full coverage of their hands.
Use foaming hand soap.
Because children can see foaming hand soap, they will find it easier to ensure they have rubbed it thoroughly over their hands and not missed any spots.
Make sure your child can reach the sink easily.
This is one of the biggest obstacles to children being able to wash their hands thoroughly. Provide your child with a bathroom stepping stool so they can easily reach the sink, faucet, taps and soap. Just make sure it is slip-proof and easy to clean.
Change your hand towels regularly.
This one is important for everyone – not just kids. To prevent the spread of germs, it is a good idea to change your hand towels. Have a pile of hand towels or flannels conveniently located in your bathroom so you can change them frequently.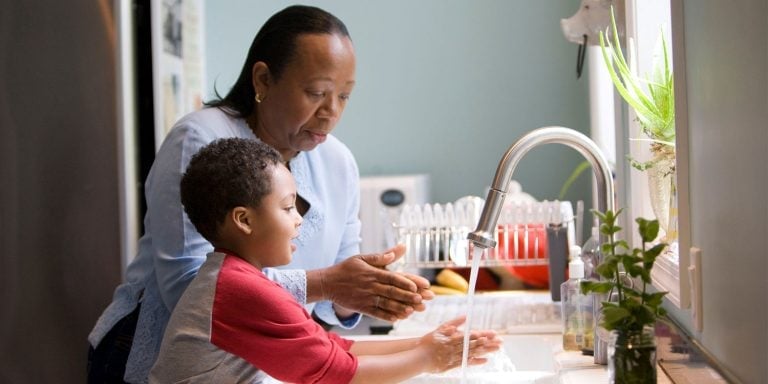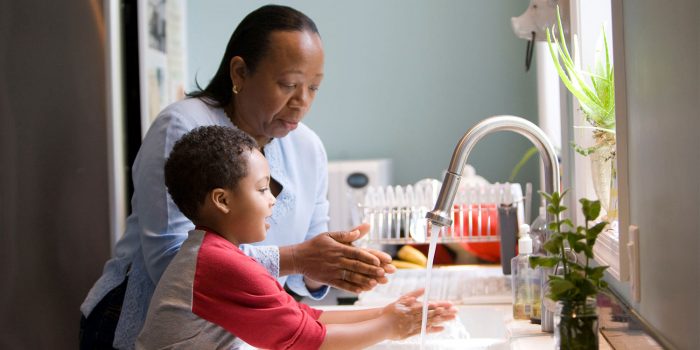 Our response to Coronavirus