Wooroloo bushfire links and resources
Our thoughts are with all our staff and customers affected by the devastating Wooroloo Bushfire. We understand this is a heartbreaking time for many.
"At times like these the strength of our communities, our people, our friends are what gets us through. Many of our staff and customers have been affected by the Wooroloo bushfires. We are standing right beside you when you need us." – Therapy Focus CEO, Angelena Fixter
Where to get help for bushfire victims
If you have been directly affected by the bushfire, the following information may be of help:
Three evacuation centres have been organised at the following locations:
Brown Park Recreation Complex on Amherst Road, Swan View
Swan Active Midland, 16 Gray Drive Midvale
Swan Active Beechboro, 332 Benara Road Beechboro
Food, water, and essentials are available at these centres for evacuees.
If you are currently in a bushfire warning zone, please monitor your surroundings and stay up to date with the latest advice by visiting emergency.wa.gov.au or calling the Department of Fire and Emergency Services (DFES) on 13 3337. Alternatively, you can follow DFES on Twitter and Facebook, or listen to ABC Local Radio, 6PR or news bulletins.
To find your loved ones, or to let your loved ones know you are ok, you can Register.Find.Reunite using the Red Cross Registry. Go to register.redcross.org.au/
If you have had to leave any animals behind, call the City of Swan for assistance on 9267 9267.
If you come across injured wildlife you can call the Wildcare Helpline on 9474 9055.
Bushfire victims can access support in the following ways:
How you can help people affected by the bushfires
It is important that WA works together to support victims of the Wooroloo bushfires.
Please refrain from arriving at evacuation centres with donations of food, water, clothing, bedding, etc. All resources are currently going towards fighting this fire, so there is no one to manage donations at evacuation centres. Rest assured, evacuees are being looked after.
The best way you can help is by donating to the Lord Mayor's Distress Relief Fund. This fund was established in 1961 and has served the purpose of providing bushfire victims with distress relief since then. It is entirely reputable, and victims receive 100% of the donations. We ask that you donate to this fund if you are able to do so, rather than donating physical items, at this point in time.
You can donate at appealswa.org.au/current-appeals.
We want to take the opportunity to thank all DFES personnel, Career Fire and Rescue Service, Volunteer Fire and Rescue Service, Bush Fire Service Volunteers, Volunteer Fire and Emergency Services, Parks and Wildlife Service and Forest Product Commission firefighters who are tirelessly working to protect lives and homes.
Stay alert, stay safe and, where possible, continue to practice COVID-19 guidelines. For people in the warning zones, you must do whatever you can to keep you and your family safe.
Our support is with you, always.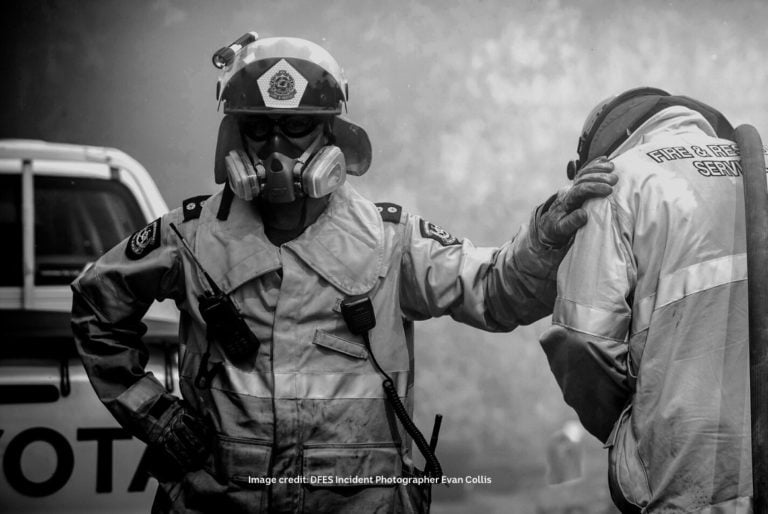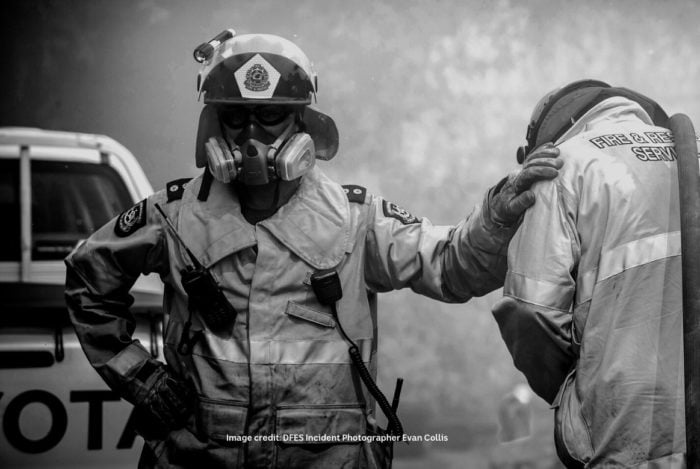 Image Credit: DFES Incident Photographer Evan Collis
Latest Warnings
Stay up-to-date with the latest DFES warnings.