TOMS the perfect fit for Therapy Focus
Launching on Monday 14 August, global giving company TOMS will host a pop-up shop at Westfield Whitford City with all retail profits donated to Therapy Focus.
The shop will feature the latest collections of TOMS shoes, eyewear and bags where for every product sold, TOMS will help a person in need.
Therapy Focus CEO Matt Burrows expressed his enthusiasm for the initiative, saying it will help improve lives both locally and globally with every purchase made.
"With the support of organisations such as TOMS and Westfield, Therapy Focus is better able to support people living with disability to optimize their quality of life. The partnership will not only make a positive difference in the lives of WA people with disability, but also achieve great outcomes for those in need on a global scale."
TOMS Australia Managing Director, John Elliot echoed Matt's sentiments saying "It's great to see businesses working together to elevate purpose and give back to the community."
The shop will be run with the support of volunteers from both Therapy Focus and Westfield, and will be open during regular centre hours from Monday 14 August to Friday 29 September.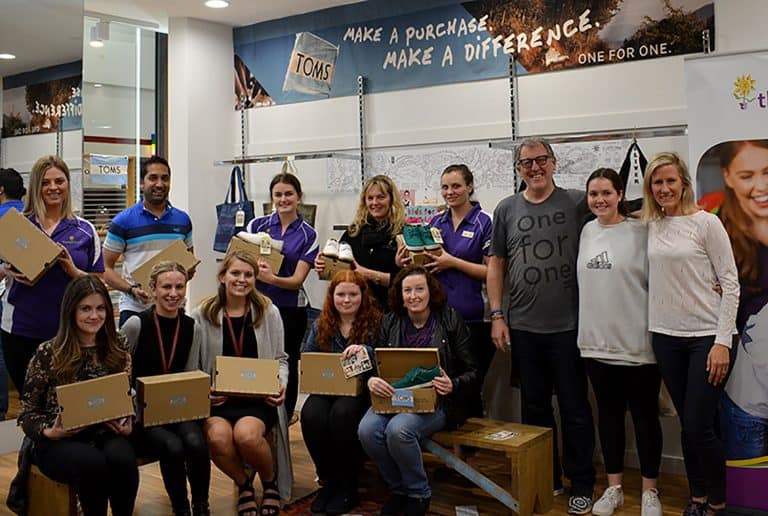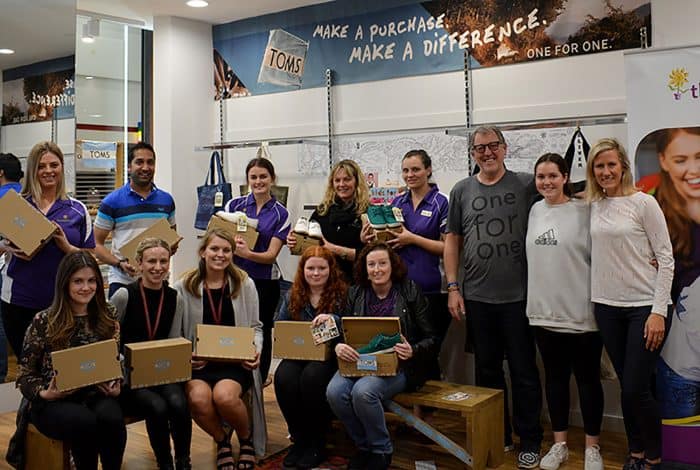 Pictured: Volunteers at the TOMS pop-up store at Westfield Whitford City.
Fundraise for us
Help provide much-needed equipment, activities and resources for people living with disability by fundraising for Therapy Focus.