There's No Stopping Candice!
Five and a half-year-old Candice Evans is not letting her disability get in the way of living life to the fullest, thanks to the use of specialised equipment and support from her dedicated therapy team.
Candice has Pitt-Hopkins Syndrome, a condition that is characterised by intellectual disability and developmental delay. The condition affects many of Candice's body systems, including her ability to walk, talk, learn and play.
Over the past two years Therapy Focus Advanced Physiotherapist, Deborah Mitchell, has worked closely with Candice, her family and the staff at St Mary McKillop Primary School in Busselton to maximise Candice's independence and help her participate in school activities.
"Candice is an inquisitive little girl who loves mat time, listening to music and making new friends," Deborah said.
"Our physiotherapy sessions have focused on developing sitting, standing, balance and walking skills to allow Candice to sit on the floor with her classmates, stand for tabletop activities and navigate the playground during breaks."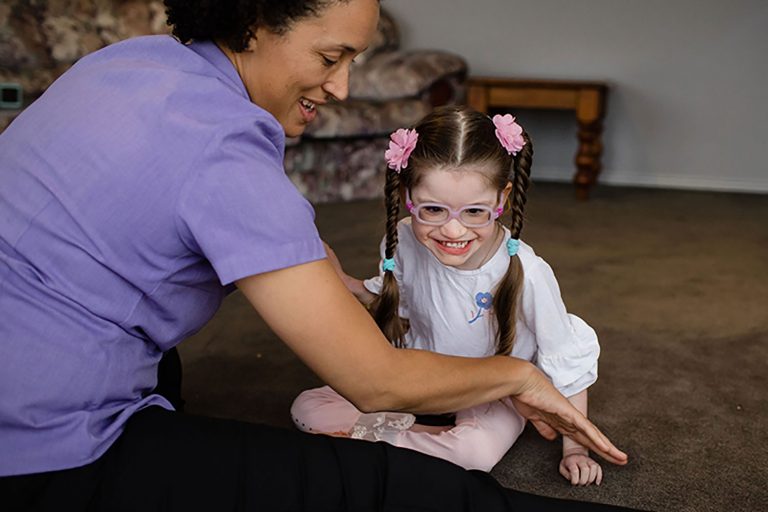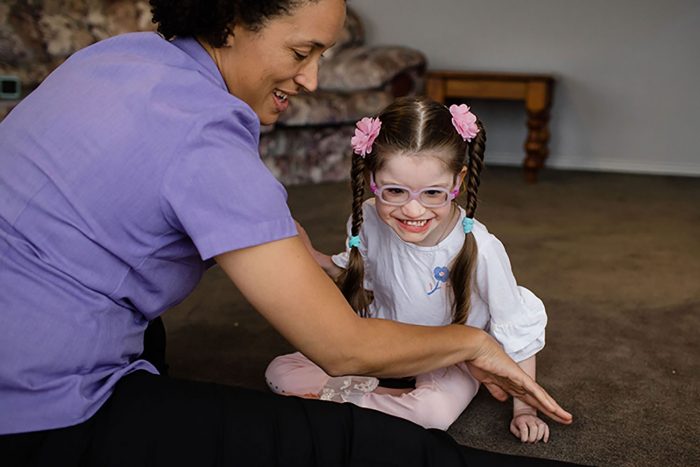 Pictured: Therapy Focus Advanced Physiotherapist Deborah helps Candice with her sitting posture.In addition to regular hands-on physiotherapy sessions, Deborah has assisted Candice's family to access specialised equipment and assistive technology.
"In the last 12 months I've worked closely with the family to [achieve] funding for a walker, height-adjustable bed, Second Skin bodysuit and specialised tricycle," Deborah said.
"Recently Candice has learnt to independently propel herself on the trike and has started enjoying regular outings with her mum, Jen. This has been a great source of pleasure for both Candice and Jen, and they are looking forward to being able to ride along the Busselton foreshore in the future."
With access to specialised equipment and support from her broader therapy team, including her Speech Pathologist Heidi Jupp, Candice is continuing to grow and flourish as any five-year-old should.
"It's always a pleasure working with Candice and her family," Deborah said.
"While her condition presents challenges as she grows, it hasn't stopped her from learning to walk, ride a bike, make her own choices and follow her big brother around the house."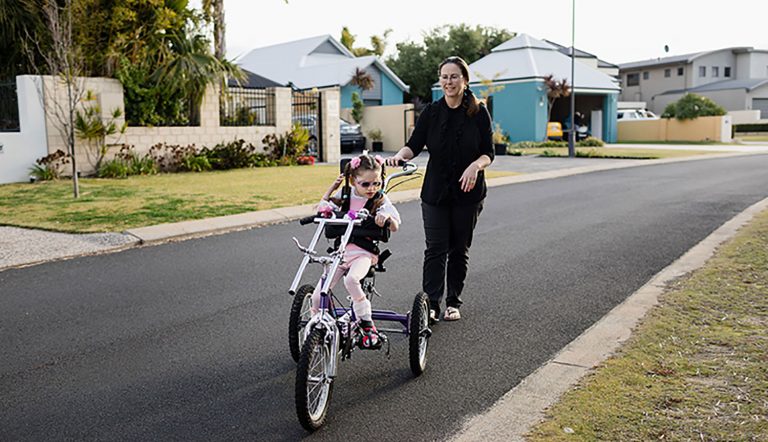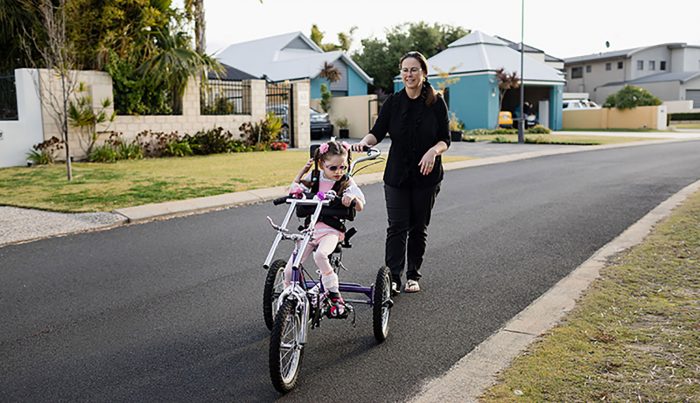 Pictured: Candice riding her trike with help from her Mum, Jen. 
Assistive Technology
Therapy Focus' assistive technology specialists assess the needs of children and adults with disability and recommend assistive technology solutions, information and advice.