Therapy helps crash survivor get back to normal life
A man who was flown to Royal Perth Hospital from Margaret River after a large tree branch fell onto his moving car is making an amazing recovery.
On 30 January 28 year-old Andrew Marsh and his partner Anna were driving in a 110km zone when a large tree branch crashed through their windshield.
"The branch caused me to lose consciousness and we crashed into another tree," said Andrew.
"We were both flown to Royal Perth Hospital."
While Anna sustained back injuries, it took Andrew over a month to come out of amnesia and several months to recover from his orthopaedic complications.
After three months in hospital, Andrew and Anna were able to go home to Margaret River.
"I was a bit nervous leaving hospital as I knew my recovery still had a long way to go, but I was excited to be back with my family and friends who have given me so much support."
Needing occupational therapy, speech pathology and psychology services, Andrew chose local therapy provider Therapy Focus to work alongside his medical team on his road to recovery.
Therapy Focus Occupational Therapist John Lees said the team has been working with Andrew to help him return to normal life, including his work as a butcher and fishing with family and friends.
"Initially Andrew received intensive rehabilitation at home and in our Margaret River office with the aim of developing skills that would help him return to work," said John.
"Andrew progressed exceptionally well and is now undertaking supervised work placements at Leeuwin Grass Fed Beef, Augusta Butchering Co and Margies Fish Shack at Margaret River Farmers Markets where he was working before the accident."
"He is now in the final stages of intervention and has just recently passed his specialised driving assessment. Throughout the process Andrew has always maintained a very positive outlook and really applied himself to all therapy sessions."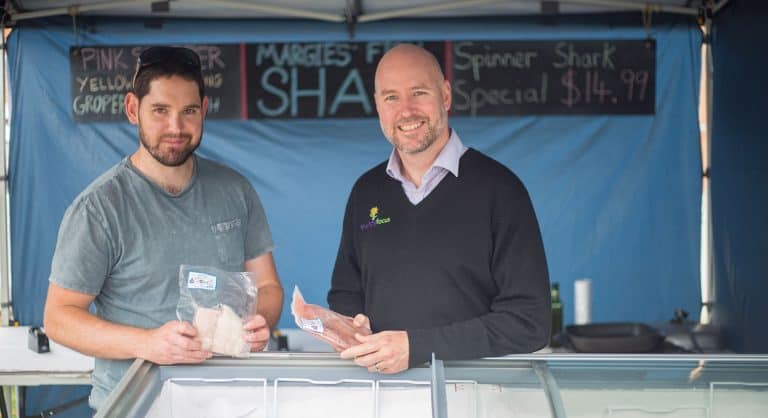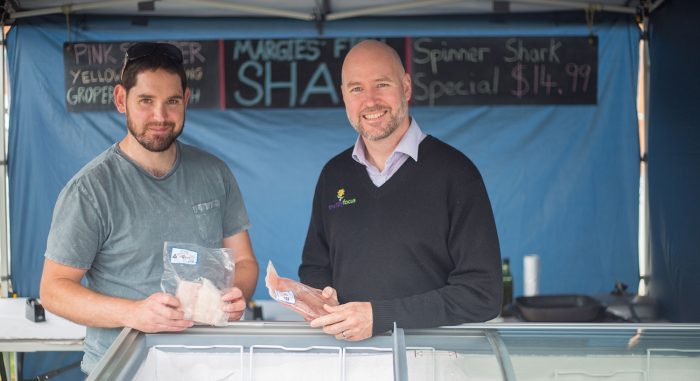 Pictured: Crash survivor Andrew Marsh with Therapy Focus Occupational Therapist John Lees.
Therapies to support your journey
Therapy Focus provides a range of therapies and specialist support services for all ages.