Therapy Focus Goes to California
A partnership between Therapy Focus and AchieveKids in California has seen staff from both organisations take part in a two-week international exchange program that aims to provide invaluable learning opportunities.
Therapy Focus Advanced Occupational Therapist, Emily Greenwood, and Team Leader, Siobhan Clery, travelled to California in March 2019 where they visited AchieveKids schools and affiliated organisations and attended the Stanford Autism Conference. Below they have shared their itinerary and experiences.
Touch down
After a long flight, we were excited to arrive in California and enjoy the state's first warm spring weekend. We kicked off our trip by visiting Pier 39 where we said hello to the seals, crossed the Golden Gate and explored Sausalito enjoying some amazing clam chowder and sourdough.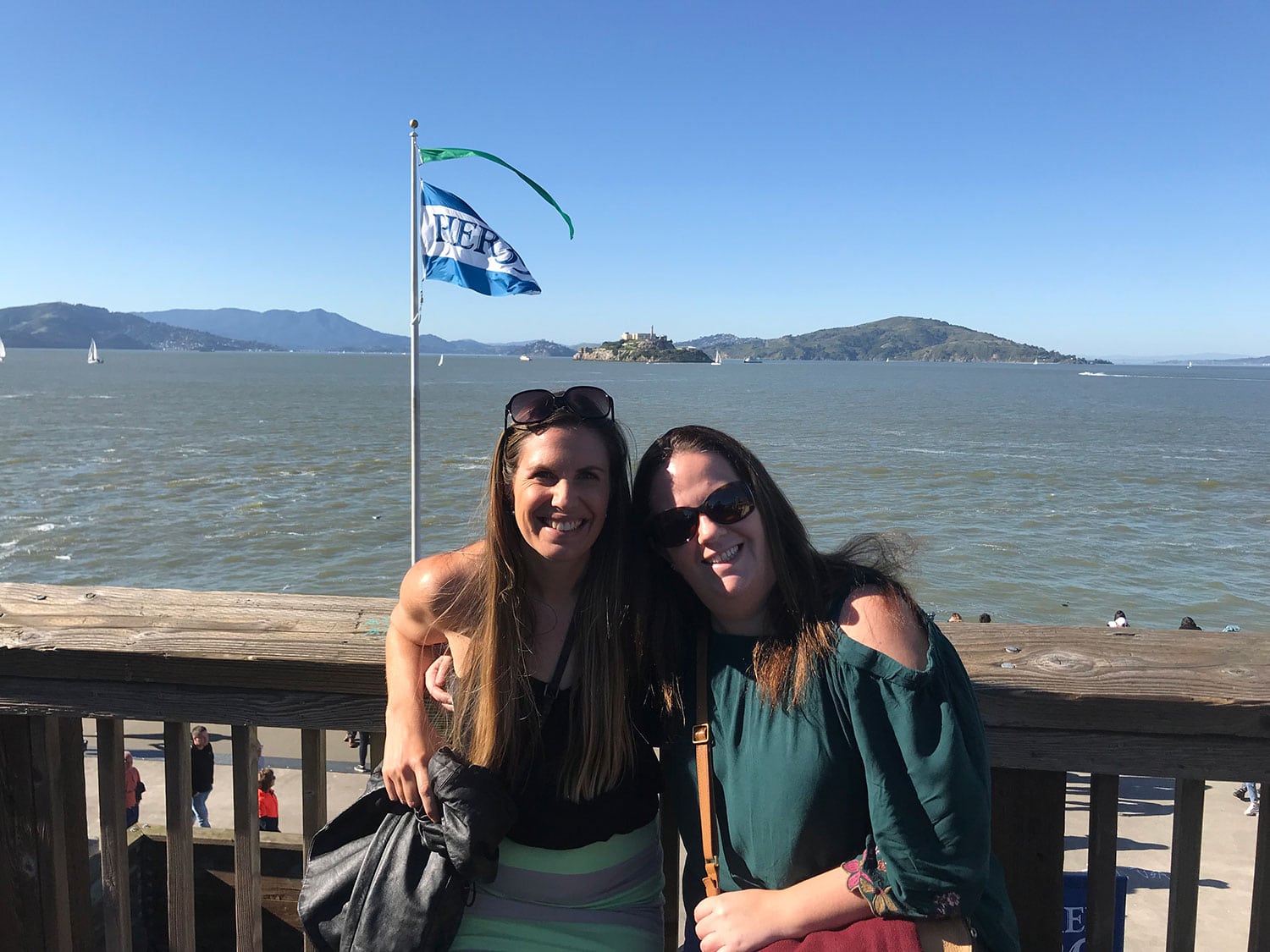 Day 1
AchieveKids CEO, Ryan Eisenberg and Director of Educational Services, Tom Drechsler hosted us on our first day at their Palo Alto campus. Following a tour of the school and introductions to staff and students, we got to meet the Executive Team over lunch. The students greeted us with "G'day mate" and shared all their knowledge about our native animals.
AchieveKids schools provide transitional and long-term school placements for their students. Their ethos is "learning for life" and promoting independence by providing successful learning opportunities at all points in a student's day. They achieve this by their multi-disciplinary approach to education. This allows for the collaborative delivery of individualised education, mental health therapy, behaviour therapy, speech therapy, occupational therapy, vocational training and family support services for their students.
The organisation works with students aged 5 to 22 years with a range of diagnoses including Autism Spectrum Disorder (ASD), intellectual disability and foetal alcohol syndrome disorder (FASD).
Next door to AchieveKids is the Magical Bridge Playground, which has been purpose-built for children of all abilities. A friendly student tour guide filled us in on all the background information about the playground, including the bridge named after a previous student as her mother helped build it.
We had an amazing first day with our heads full of new names, faces and knowledge.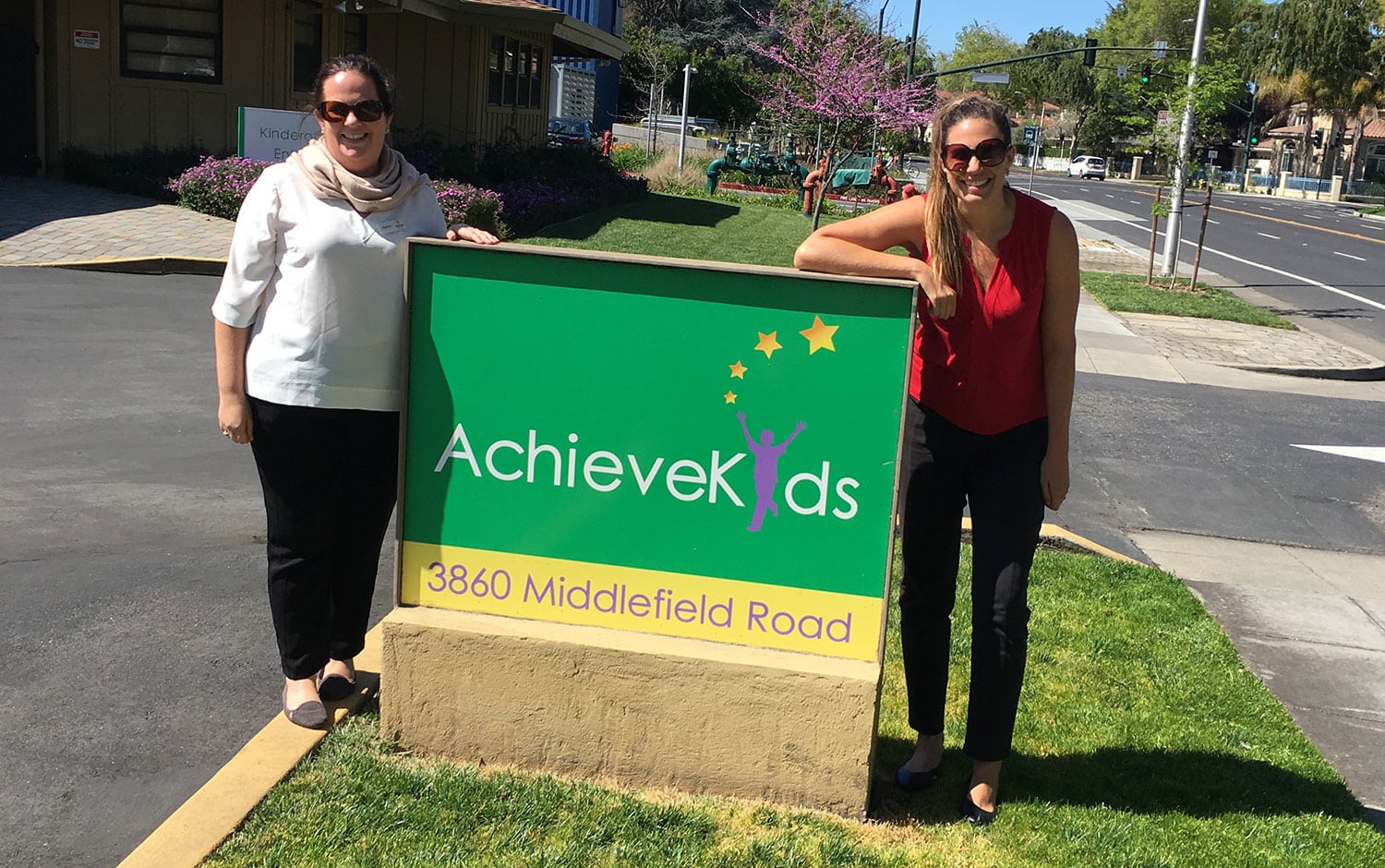 Day 2
Today we attended Bridge School in Hillsborough. There is a strong link between the school and Neil Young, who for thirty years arranged bands and musicians such as Pearl Jam and Elton John to take part in concerts that raised funds for the school.
Bridge School is a transitional placement school with an outreach service that supports past students all the way across their lifespan.  Their mission is to ensure that individuals with severe speech and physical disabilities achieve full participation in their communities through their use of Augmentative Alternative Communication (AAC) and Assistive Technology.
The school has a total of 14 students at one time, with all classrooms jointly run by a teacher and speech pathologist. Full-time occupational therapists and assistive technology specialists work closely together to prescribe equipment, complete adjustments and add mounts and mounting brackets etc. This ensures that the students can fully participate in all activities independently without their AAC or assistive technology, restricting their physical access for learning and exploring. For example, we were shown an electric wheelchair with controls in the headrest that was switch activated, which allowed a student to use a mouse on the computer.
Bridge School is extremely well resourced with AAC and assistive technology. Students get to trial the school's equipment for extended periods of time before funding is sought for their individualised AAC and assistive technology. Eye-gaze control technology has been successfully funded for quite a few of the students at the school, and it was so lovely to watch the technology being used so successfully in-classroom programs for children who do not have use of all four limbs.
To finish the day, we met Dr Vicki Casella, who was preparing to travel abroad and give a presentation about Cortical Visual Impairment (CVI). She was a fountain of information which she shared freely with us. Across the day, it was fantastic to see the everyday adaptions for CVI inbuilt within the curriculum, supporting all the students to learn.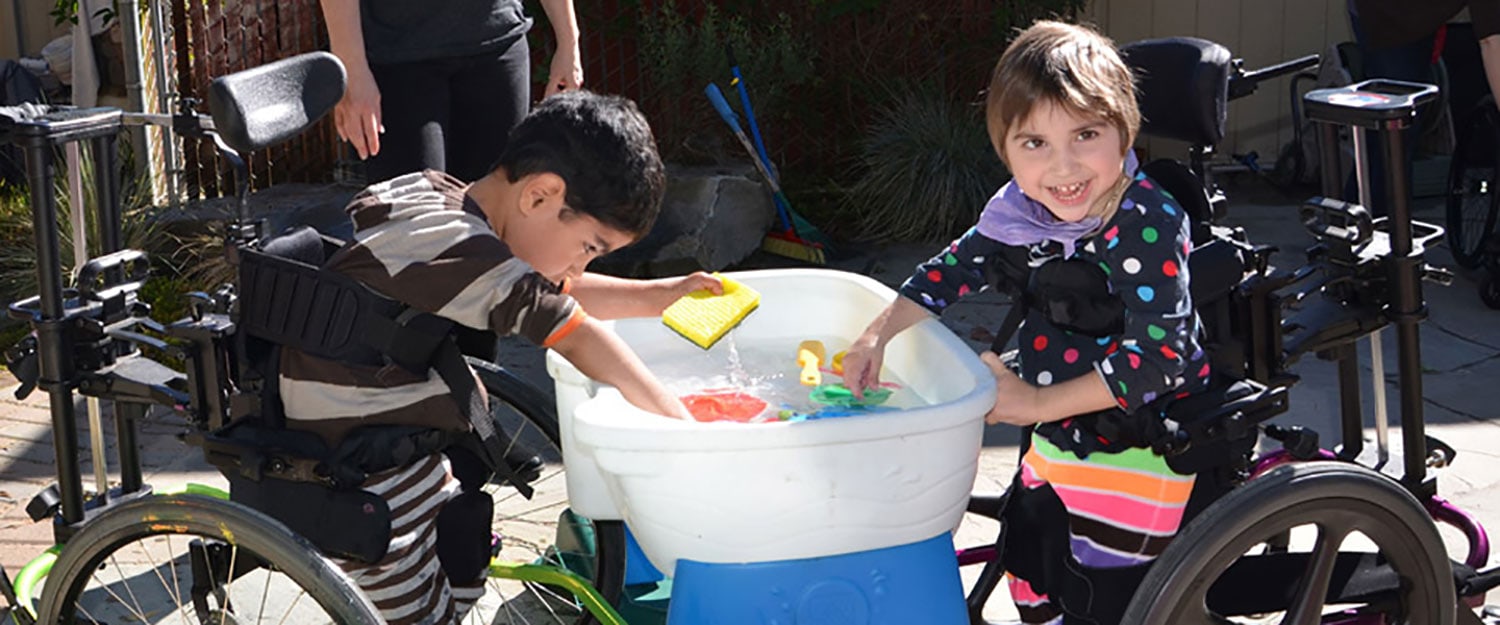 Day 3
We got to spend the afternoon at Laughing Giraffe Therapy, a private practice occupational therapy office. Sensory integration, floor time, movement and play were on the sensory menu as we marched to the beat of the drum.
That evening we went on a night tour of Alcatraz and got to experience the chilling wind and clinking sounds of the closing of the cell. Strangely enough, it was on this day in 1963 that the cell doors clinked shut for the final time.
Day 4
Today we visited the staff and students at AchieveKids' San Jose campus. We met with School Director, Stephen Crook, who took us around to meet staff and students. We had another great day taking part in classes, collections for Foodbank and making connections with all.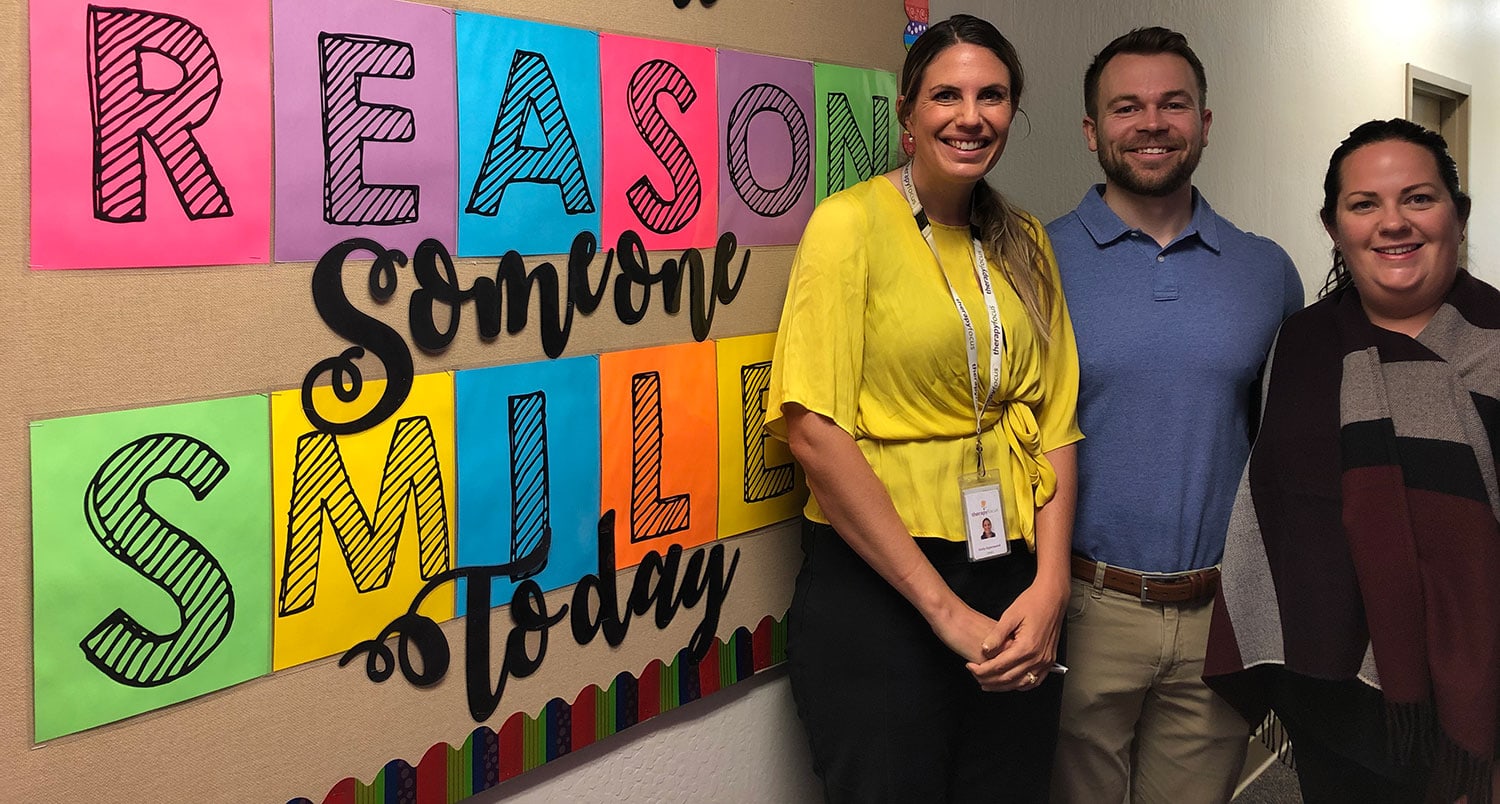 Day 5
We visited the Children's Health Council today, where we were hosted by Occupational Therapist, Vibha Pathak and colleagues. We learnt about the wonderful work they do in the area of teen mental health, support programs for parents of children with autism, diagnostic assessments and therapy service provision.
We toured their two schools; the Sand Hill School for students with dyslexia and learning differences and the Esther B.Clark School for students with emotional and behavioural issues, before sitting down together for lunch.
They shared some wonderful tourist tips, and so in the late afternoon, we headed off to visit one of their recommendations, The Mystery Spot. This intrigued us, and the gravitational anomaly enthralled us… or is it?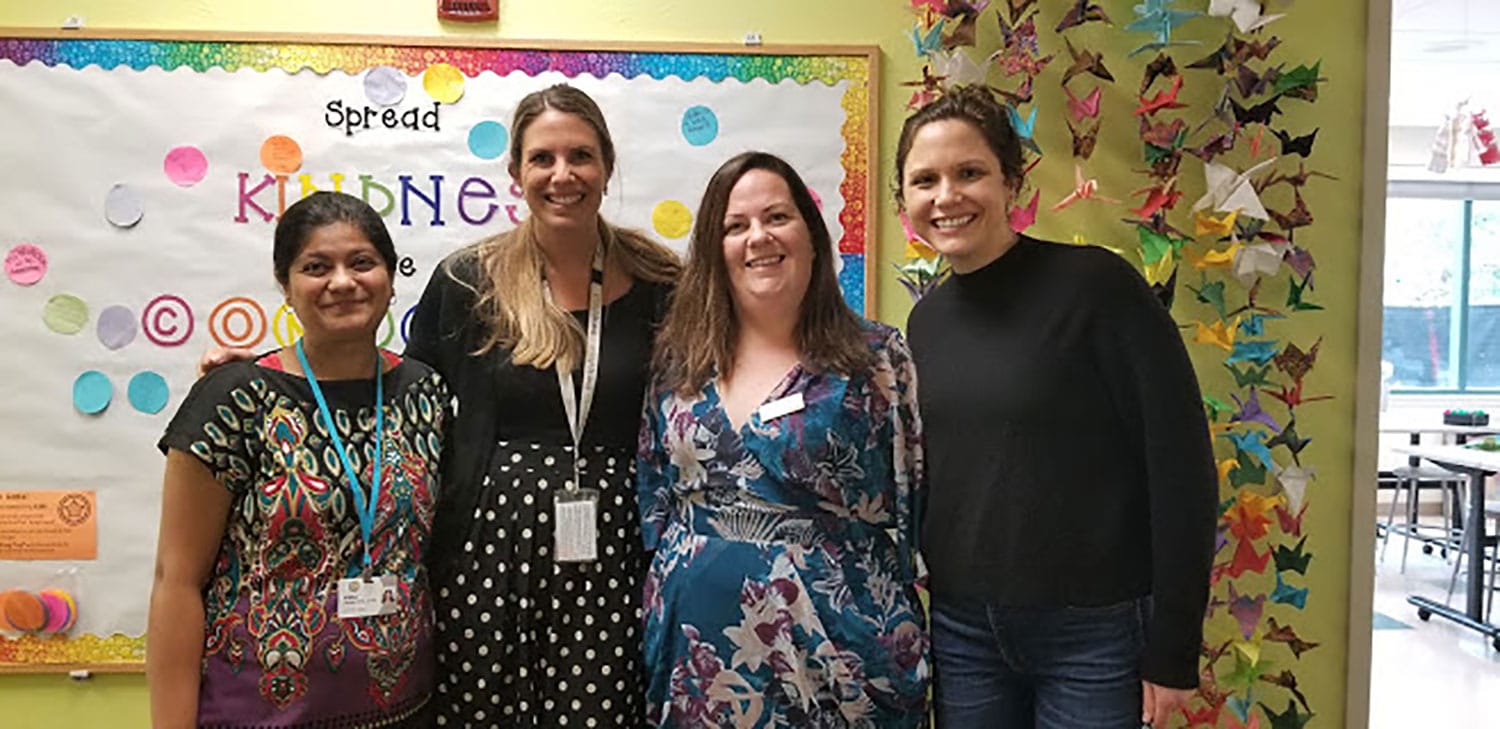 Day 6
We were lucky to hear from renowned autism researchers at Stanford University's 12th Annual Autism Update, a one-day conference for parents, educators and care providers. We really enjoyed reconnecting with many of the people we had met earlier in the week, particularly some of the teachers from AchieveKids, who was on our table.
The main take-home points were the development of early screening tools for potential early diagnosis of autism and the need for all paediatricians to have training in early detection. Often a 'watch and wait model' is used in place of early screening and referral. The whole room was in agreement that there was a need for more targeted research and evidence with the adult population. Still, it appears that in Western Australia, we are doing all the right things with the transition to employment.
Our favourite speaker was Dr Bryan King, who presented on medical approaches for people with Autism Spectrum Disorder. He shared a wealth of knowledge incomprehensible and meaningful ways, using all therapy disciplines and approaches, not just medication. We will both be closely following his research.
Day 7
It was time for the Golden State Warriors, who delivered a winning performance for their two biggest fans. We got to see Australia's Andrew Bogut play, as well as number 30 – Stephen Curry.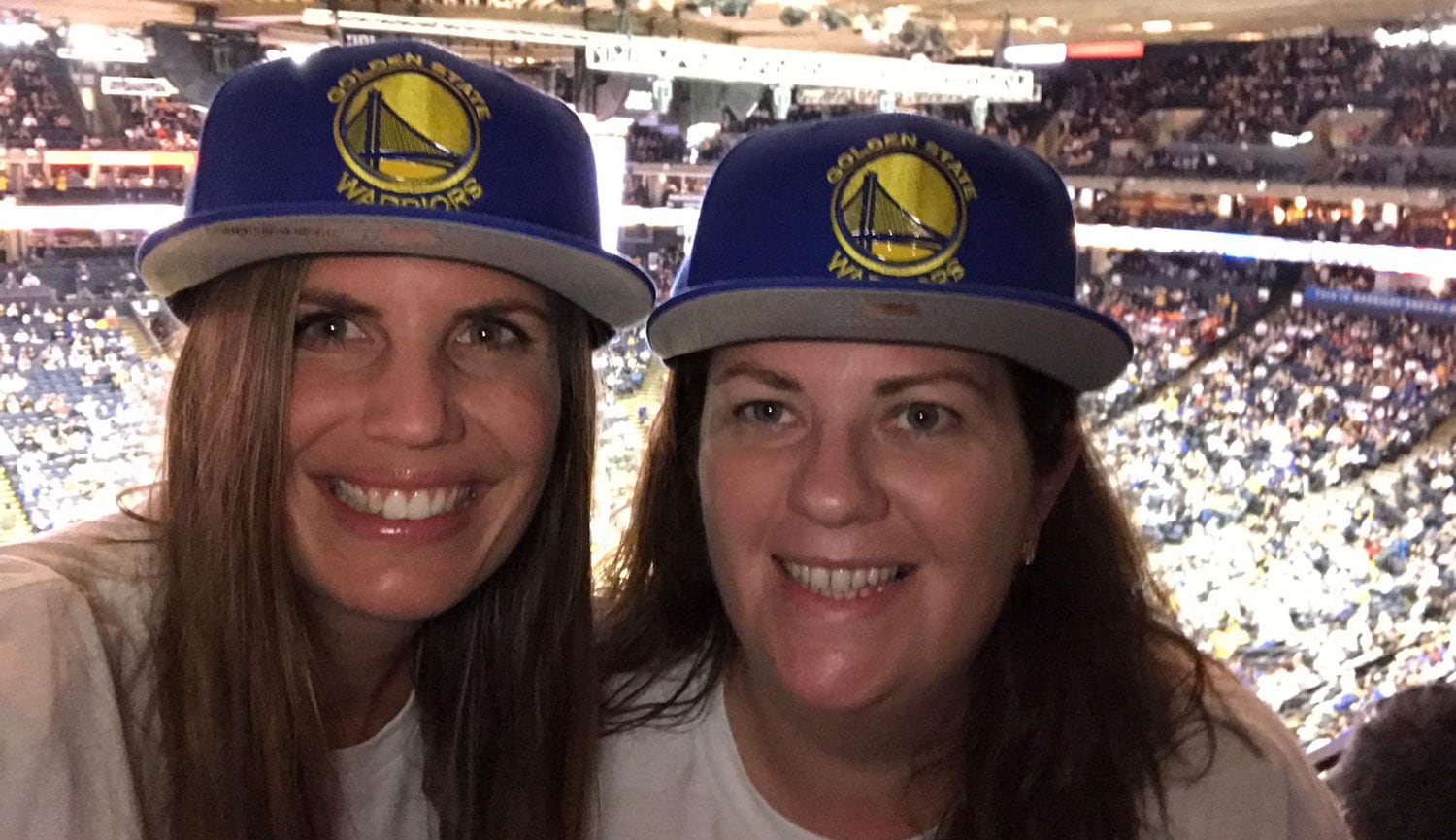 Day 8
Our focus for the next two days was learning about the services available to adults. Interestingly, most children with disability stay at school until they're 22 years here in California, as opposed to in Perth where the maximum time spent in Year 13 or 19 years old.
Today we visited Gatepath, an organisation that provides services to people with disability throughout their lifespan, although we spent our time learning about their adult programs. They have three core programs that adults can access based on their goals, including the learning centre program, community access program and employment program.
The learning centre program helps adults with disability learn key skills, particularly for those who weren't quite ready for employment. It was lovely to learn about a coffee cart the program participants had made and used to sell coffees at a fundraiser. The community access program focuses on job readiness and community integration, and the employment program linked participants with different employment agencies. The employment program participants are given opportunities to work at many different companies including Safeway, Marriott Hotel and McDonalds.
The key take-home point today was that jobs for participants were established through strong relationships formed by committed and passionate people who believe that adults with disability should have access to paid employment.
Day 9
Today we learnt the true meaning of partnership thanks to Abilities United and Community Housing. Together they built a 26 unit apartment for adults with a developmental disability and all except two occupants had paid employment with support from All Abilities. It was so inspiring to see.
The day only got better as we continued to meet adults with disability well supported in paid employment positions at the Hilton Motel and Bon Appetite Café, which is within the Google complex in the Silicone Valley. We met one lady folding linen at the Hilton Motel, who said it was her dream job. It was so lovely to see inclusive practices being valued by all.
Day 10
Today we visited the Creekside School, which is a school for students with autism who are significantly impacted by difficulties communicating and regulating. The school started with two students in a parent's house and has now grown to 11 students attending a school campus. Parent power is well and truly alive.
The school aims to grow to 60 students and maintain their 1:1 ratio. We got to observe the therapists and teachers supporting their students to engage in meaningful activities across their school day.
Day 11
Parents Helping Parents is an organisation that is dedicated to supporting parents as they navigate the complexities of the health, therapy, education and social systems. They also house an Itech department which is all about "tech-ploration". They have tool kits for loan, which we got to explore and learn from. We want them for ourselves.
Day 12
Our farewell came around too quick, with Ryan, Emily and I having breakfast at Ada's Café on our last morning. Ada's Café was set up by the mother of a young man with disability who recognised that there were limited vocational opportunities available for her son after school. The café has grown in reputation and size since it's initial opening and was recognised by the Silicon Valley Business Journal with a Community Impact Award in 2018.
It was wonderful to visit and support such a valued social and commercial enterprise. Following this, we spent our last day with the students and staff at AchieveKids. It was with sad hearts that we said our goodbyes and closed our amazing tour.
Day 13
The early bird catches the worm – so we were up at 4.30 am to spend our last day in the Bay area visiting Muir Woods, Sonoma and Napa Valley. We loved every minute of it and made some great memories. We forgot that there are luggage limits with our souvenir shopping and hastily bought extra baggage for our departing flights.
We honestly cannot thank Therapy Focus enough for this opportunity. We can't wait to share our new-found knowledge with our colleagues, as well as the customers, families and schools we work with.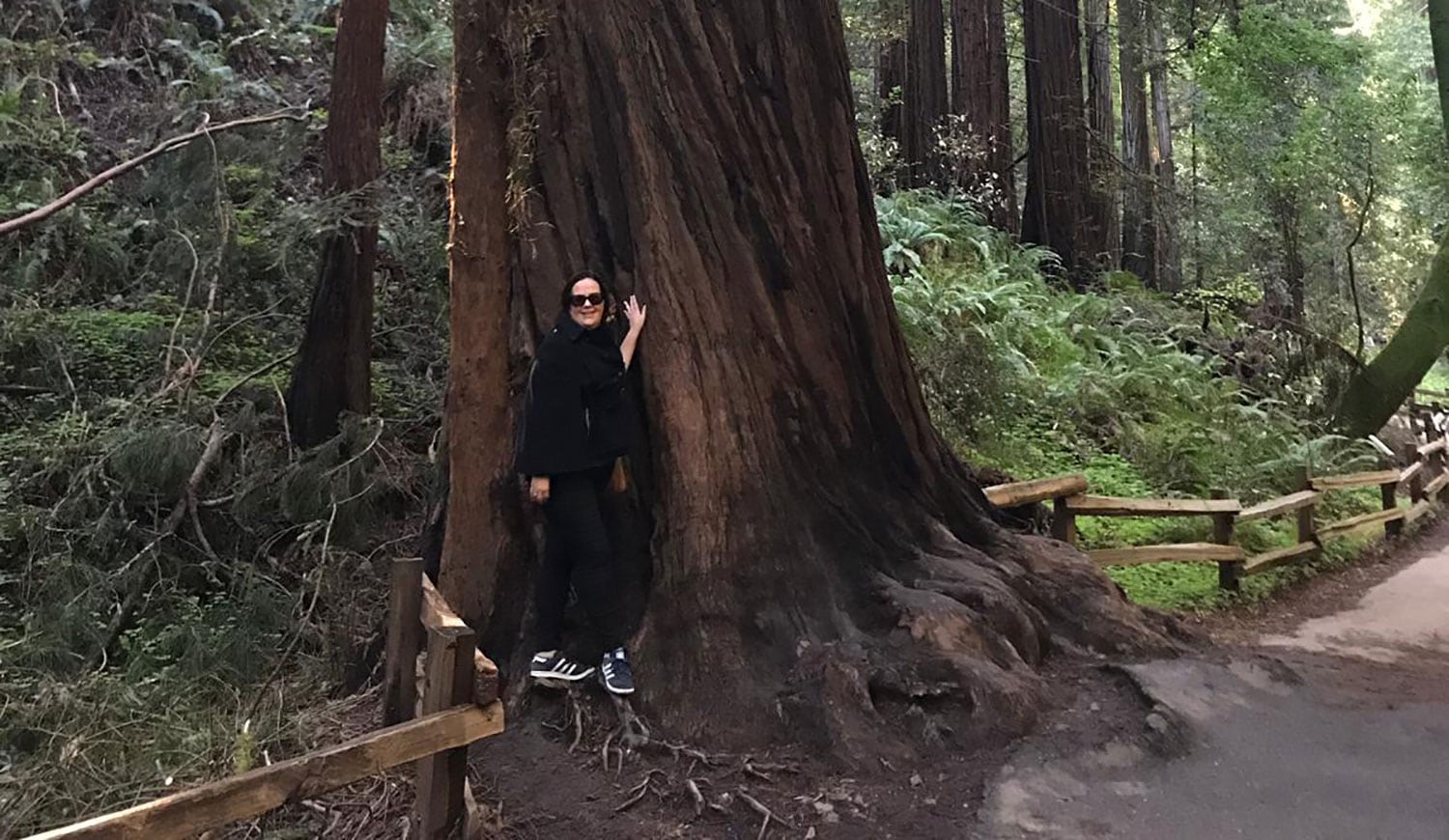 Careers at Therapy Focus
A flexible and rewarding career awaits you at Therapy Focus.