Sweet experience for girls with autism
On Friday 5 April, the same day the United Nations met to discuss the importance of empowering women and girls with autism, the Margaret River Chocolate Company opened their doors to a group of young girls with autism, offering them a lesson in chocolate making.
Therapy Focus South West Team member, Jonelle Fraser, arranged the tour in celebration of World Autism Awareness Day and this year's focus topic. Jonelle has two daughters with autism and was recently diagnosed herself. She said she hoped the chocolate making lesson would help the girls feel a sense of belonging.
"I wanted to create an opportunity for our girls to come together in Margaret River and feel the support of their community and a sense of belonging. I couldn't think of a better place than the Margaret River Chocolate Company," Jonelle said.
"The staff were so accommodating and made adjustments to ensure everyone could participate. There is a viewing window to the chocolate making area so the girls were able to see their parents at all times and anyone could step out if they needed to."
"We had support from a couple of girls aged 13 and 26 who also have autism and acted as mentors for the younger girls. It was great to see the group of girls with autism ranging in age from 7 to 46 creating together. Hopefully the group will continue to meet and friendships will continue to grow."
Jonelle said that girls with autism presented differently to boys with autism and often mask their feelings.
"They put so much energy into being themselves, but being themselves in a way that does not offend anyone. Bullying is a huge issue for our girls because they are quirky and they do think differently."
"That is the battle girls face. They internalise it all. This is why we have to give them a voice and help them feel empowered to say this isn't working for me."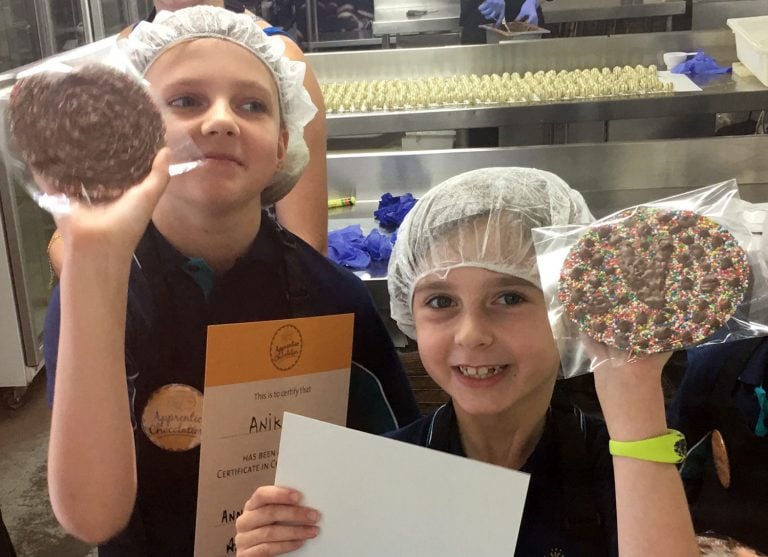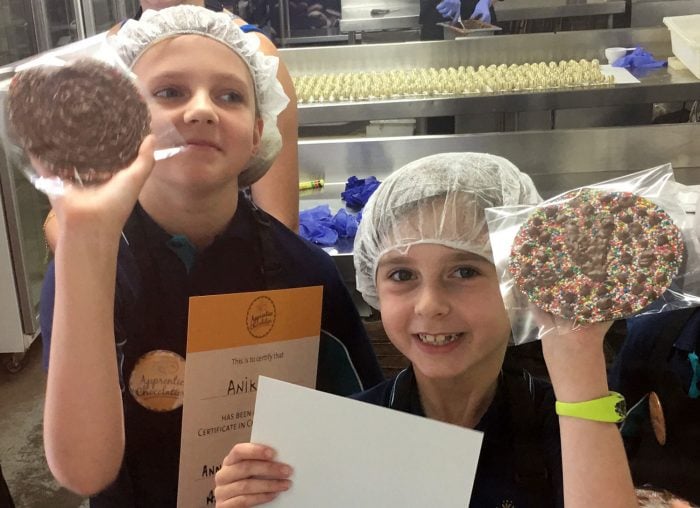 Pictured: Jonelle's daughters, Anika and Tehya Fraser with their custom made chocolates.Tracey Taylor said that while her daughter was excited about the visit to Margaret River Chocolate Company, she would have experienced anxiety about going.
"She will go through a situation like this looking very happy and okay but at the end of the day it could mean a big meltdown just as a release of that anxiety built up throughout the day," Tracey said.
"The common thing with girls is that they are very good at masking their feelings, so someone looking in will think they are fine, they have a smile on their face everything is okay. But inside is a different story."
Ms Taylor said that when girls with autism are in an environment where they need to behave, when they are not around family or people they trust, they tend to remain composed.
"At school they generally want to do the right thing and hold it together but when they get home that is when the meltdown hits," she said.
"It has its challenges but it also brings a lot of compassion and understanding for what is happening to these children."
Since receiving the diagnosis, Ms Taylor said it has enabled her daughter to access the support she needs and helped her understand herself and navigate the difficulties.
Autism educator and inclusion consultant Annie Cohen said it was important for people to gain a better understanding of autism.
"I would like people to choose to walk beside people with autism and see how it is through their eyes," Annie said.
"You can look at someone with a broken leg and say you need some crutches. When you walk beside someone with crutches for a week you see it is actually really exhausting and uses a lot of energy."
"If you walk with someone who has autism and does not know what is going to come their way to make them upset or worried, you see the things they put up with and cope with day-to-day."
"You can hear what makes them anxious and see the world from their perspective. Then you can change to interact with them."
Margaret River Chocolate Company General Manager Daniel Robe said they were delighted to provide a positive experience for the girls.
"The girls really enjoyed themselves and hopefully the experience will be a good memory for them," he said.
Vasse MLA Libby Mettam and Shadow Minister for Community Services and Youth, Tjorn Sibma, also attended the event and said it was a fantastic initiative.
"I encourage other small businesses to take the lead in what has been illustrated by the Margaret River Chocolate Company, as a community we will all benefit," Ms Mettam said.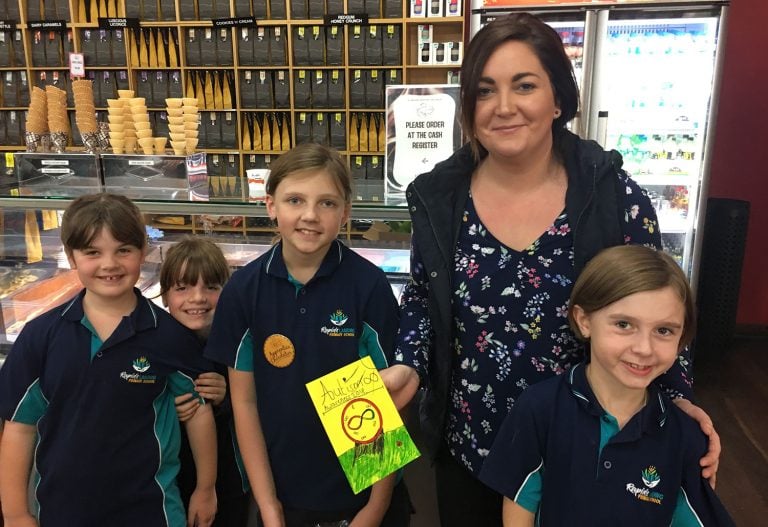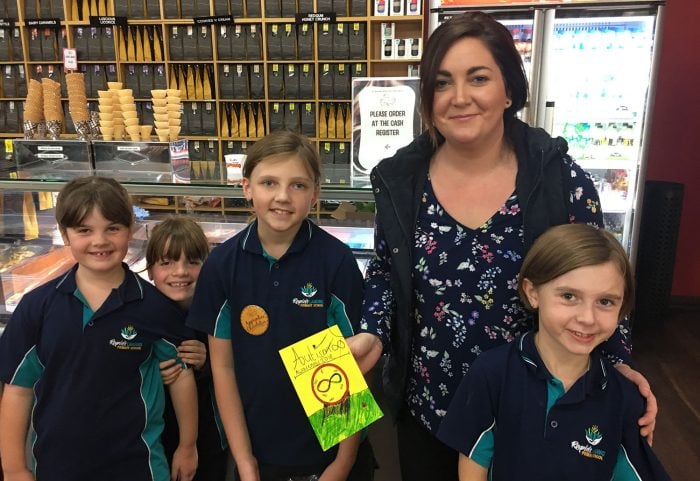 Pictured: The group of apprentice chocolatiers with Sian from the Margaret River Chocolate Factory.
Specialist Autism Services
Therapy Focus offers a range of services and support for people with autism.