A group of Therapy Focus customers with feeding difficulties are finding the fun in mealtimes thanks to an innovative program called the SOS Approach to Feeding.
During the summer school holidays, five children took part in sessions facilitated by a Therapy Focus speech pathologist, occupational therapist and dietitian trained to deliver the transdisciplinary program.
Advanced Speech Pathologist, Jahde Sumner said that the program is an effective way to address problematic feeding behaviours in children with disability.
"The SOS Approach was developed by Dr Kay Toomey and stands for Sequential Oral Sensory Approach. It focuses on increasing a child's comfort level by exploring and learning about the different properties of food."
"For these children, being able to sit down and eat is such a complex thing. Some of them have difficulties with sensory regulation and exploring different textures, while others have difficulty with their oral-motor skills, which means being able to manipulate and chew foods safely."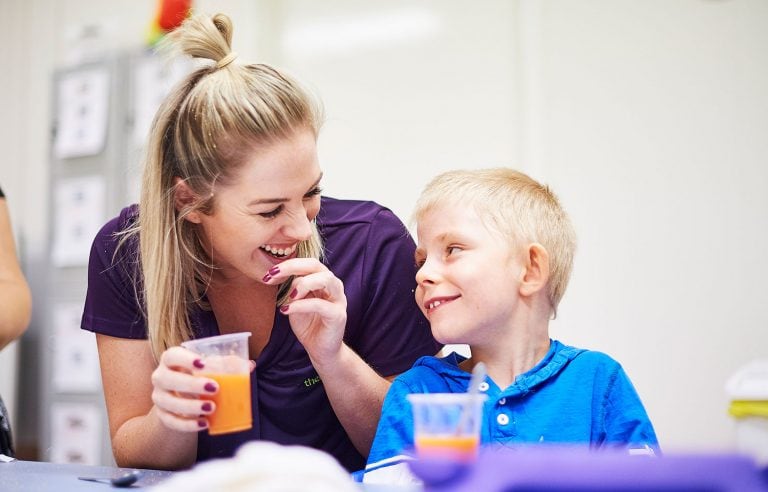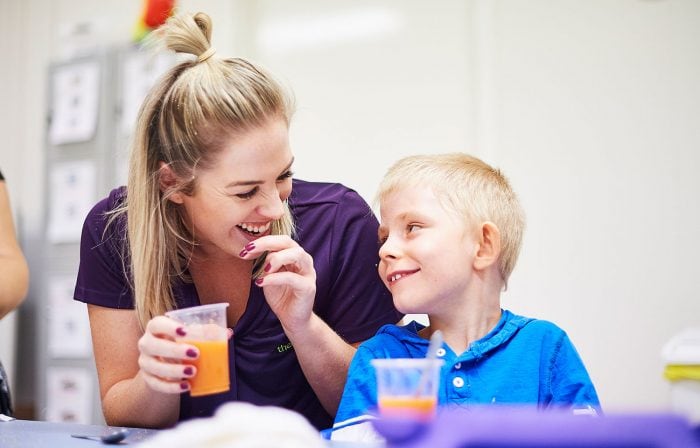 Dr Kay Toomey is a Paediatric Psychologist who has worked with children who have feeding problems for almost 30 years. She said that parents of children who won't eat are faced with a difficult challenge.
"We say that SOS also stands for Save-Our-Ship, because when you are the parent of a child who doesn't eat well you feel like you are drowning multiple times a day."
"The program allows children to interact with food in a fun, non-stressful way, beginning with the ability to tolerate the food in the room and in front of them, then moving on to touching, kissing, and eventually tasting and eating foods."
"Our goal is to help children learn to eat through playful interactions, so that they can develop a healthy, lifelong relationship with all foods".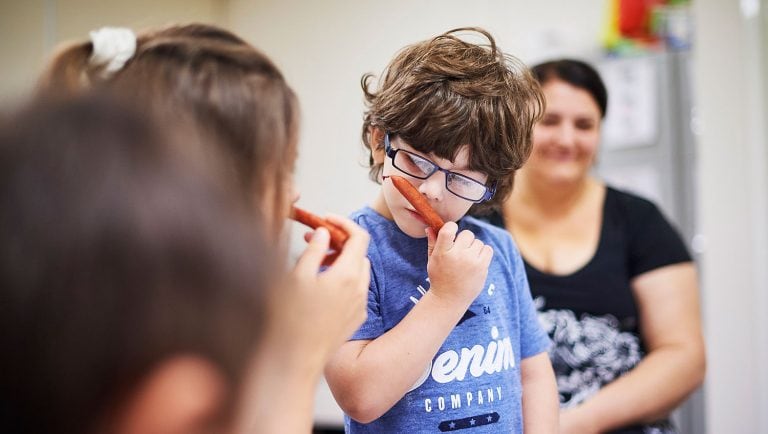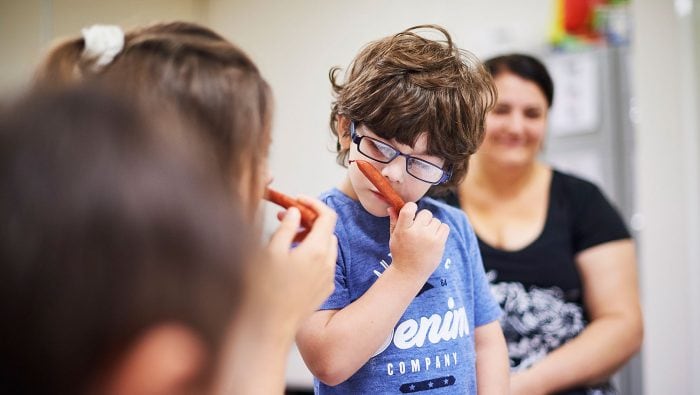 Rachael Wilkinson registered her 5 year-old son Elijah in the program in an effort to broaden the range of foods he eats. She said that in just six sessions he was trying foods he had never tried before.
"Elijah has a really limited diet. He'll only eat food that are very soft in texture or pureed. He has a problem with his oesophagus, which we think is the reason for his sensory issues."
"Toward the end of the program he put apple in his mouth for the first time. He wouldn't bite it, but he put it in his mouth, which he has never done before. Then he took a bite of a carrot in the final session, which was amazing."
Similarly to Elijah, 6 year-old Zack has an aversion to solid foods. His Mum Emma said that the SOS program had helped Zack try new foods and break his usual mealtime routine.
"Before the program Zack would only eat the same foods of the same brand – he was very routine in his eating."
"In the sessions he put new foods in his mouth for the first time ever. He's now tried twiggy sticks, carrots and Cheetos, which he's actually putting in his mouth and chewing. He spits them out, but that first step is a huge improvement."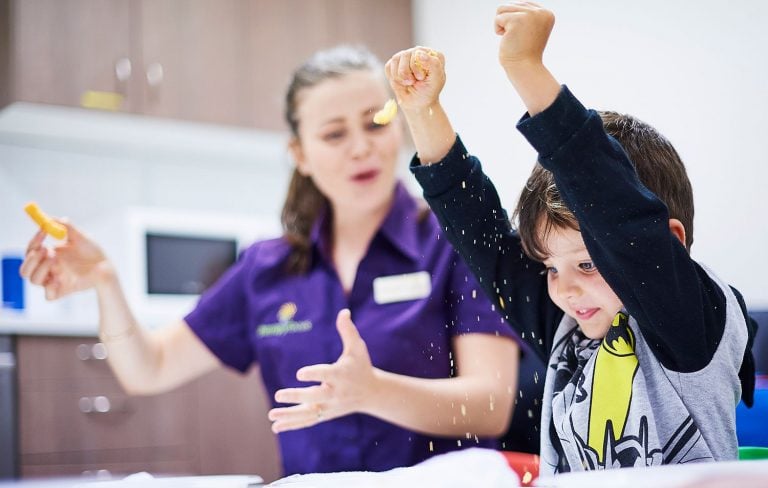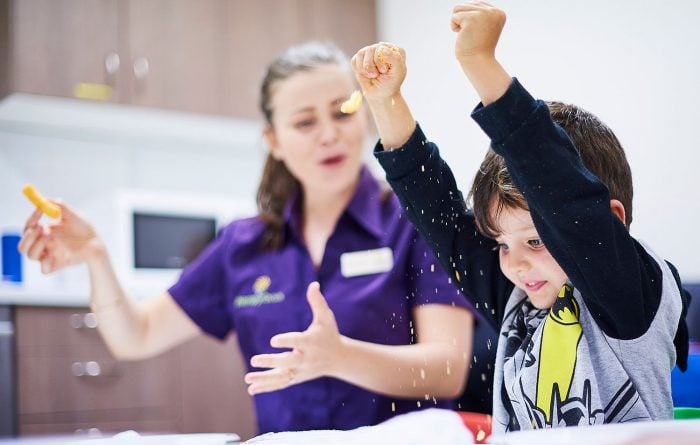 For more information about the SOS Approach to Feeding visit sosapproachtofeeding.com.