Small steps make a world of difference
Parents always want the best for their kids, but how do you give them the best when life's given them a tough start?
When Joanne DeCampo's 5 year-old daughter Tayla presented with developmental delays and behaviours of concern, Joanne was at a loss as to what to do.
"Tayla wasn't speaking, struggled with social skills and was only eating a very small variety of foods," Joanne said.
"She had behaviours of concern and threw a lot of tantrums as she was so frustrated by not being able to communicate her wants and needs."
With these symptoms front of mind, Joanne decided to have Tayla assessed for autism, which resulted in a diagnosis earlier this year.
Autism is a lifelong developmental condition that affects, among other things, the way an individual relates to his or her environment and their interaction with other people. Other signs to look for include social communication and interaction difficulties, and restricted or repetitive behaviours and interests.
With the diagnosis finally confirmed, Joanne chose Therapy Focus' South West Team to help Tayla with her speech and occupational therapy.
11 months on, both Joanne and Tayla are over the moon with the progress made, as is Speech Pathologist Heidi Jupp.
"Many people with autism have difficulty initiating and maintaining relationships," Heidi said.
"Tayla and I work on her social skills in many ways. For example, we often role play using puppets to practice talking to peers and introducing herself."
As well as working with Heidi, Tayla also receives one-on-one support from Occupational Therapist Rebekah Wallace, who is teaching Tayla strategies to cope better at school and self-regulate her emotions.
After less than a year of therapy, Joanne said she had already seen a huge improvement in Tayla.
"As well as telling me her wants and needs, she can now talk to me about what she's been doing at school. These might seem like smalls things, but for our family it's made a world of difference."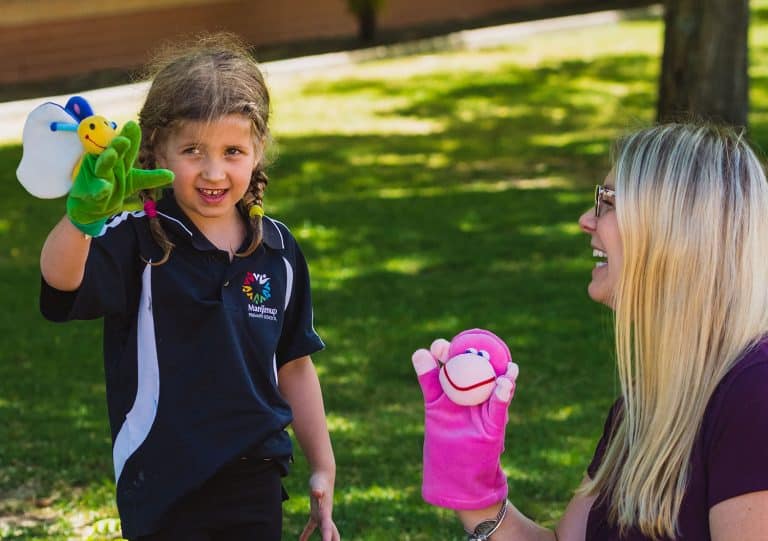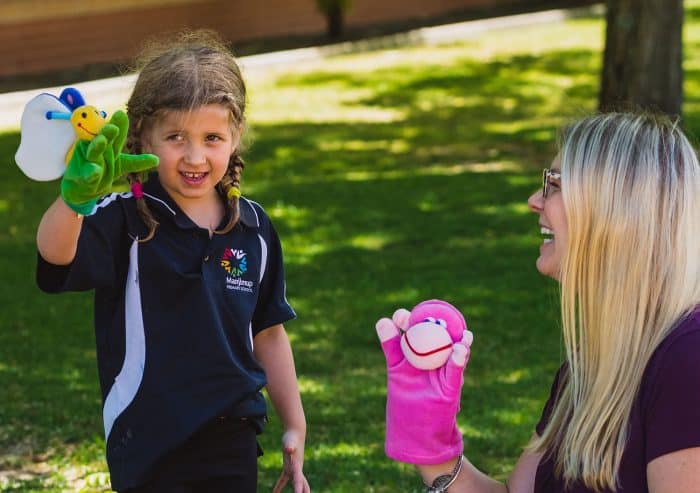 Pictured: 5 year-old Tayla with Therapy Focus Speech Pathologist Heidi Jupp.
Positive Behaviour Support
An evidence-based approach our therapists use to support children and adults with behaviours of concern.