13 year-old Shona Heard is seeing the world anew thanks to her new sit-to-stand frame.
By transferring herself almost completely independently from her wheelchair to the frame, Shona can adopt a standing position from which she can complete her exercises, help her mother in the kitchen and check if she's taller than her Therapy Focus Physiotherapist, Emily Brock.
"The sit-to-stand frame has been a fantastic piece of equipment for Shona and she's made significant progress since receiving it," Emily said.
"She's able to strap herself in and use the hand pump to bring herself up to a full standing position. This helps stretch the tight muscles in her legs and improve her standing posture. It has also made transfers easier for her family and carers as Shona is able to hold more of her weight through her legs."
"Another key motivation for getting the new frame was to help Shona exercise more easily. A lot of her exercise program is designed to be completed in a standing position using hand weights, resistance bands and punching exercises to improve core stability and upper body strength."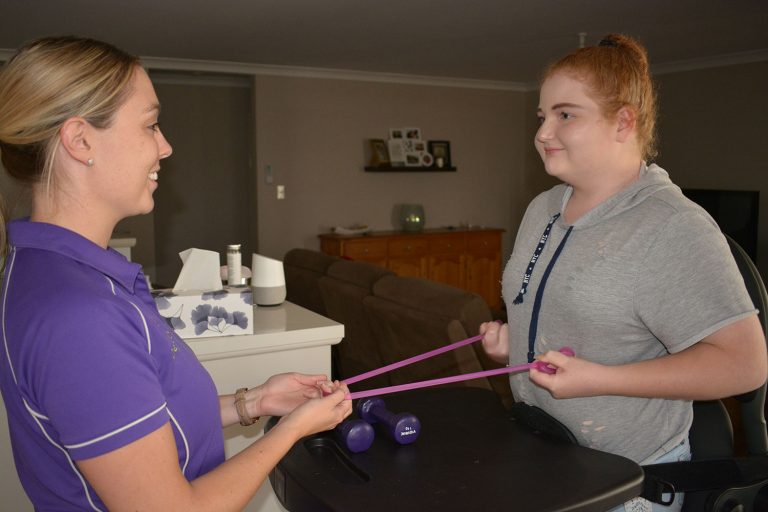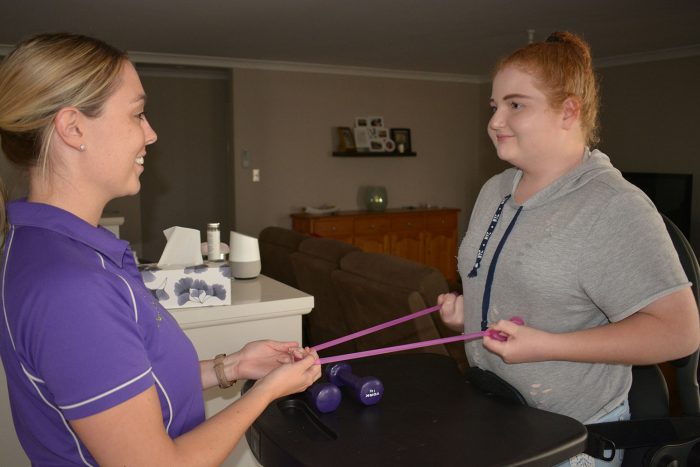 Pictured: Shona doing her exercises with help from Therapy Focus Physiotherapist, Emily Brock.
Shona's mother, Kate, has also been amazed by the progress her daughter has made with her new sit-to-stand frame.
"The frame gives Shona so much independence," Kate said.
"She can be more social by being at the same level as everyone else, and she's in charge of her position."
"She's still learning how to use it and she's getting more confident with it every day.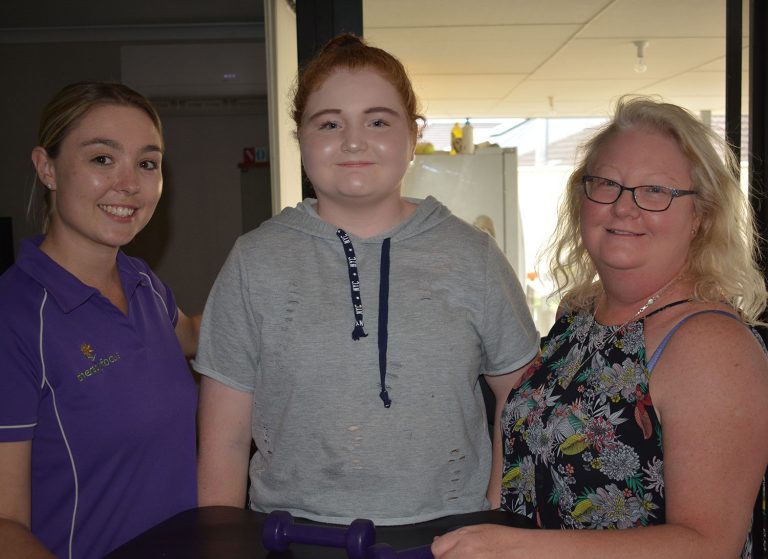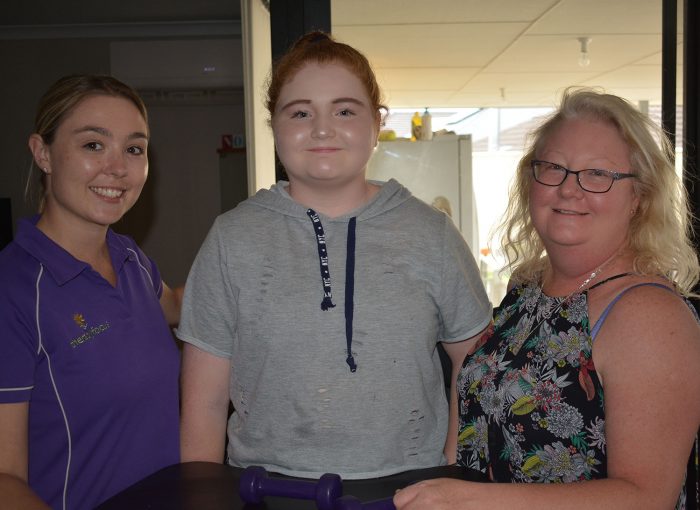 Pictured: Therapy Focus Physiotherapist Emily Brock with Shona and mother Kate.
Assistive Technology Services
Therapy Focus can support people living with disability to access equipment and assistive technology.