Resource Library Helps Zechariah Achieve his Therapy Goals
A specialist resource service for people with disability and their families has opened in East Victoria Park and is providing regular access to play-based resources that can support therapy.
The Activ Learning and Discovery Centre (ALDC) is the result of a merger between Noah's Ark WA and Activ Library, making it the state's largest collection of specialist resources and information.
Centre Librarian, Karen Holder, said that the membership base had expanded since the two the services merged, along with the items available for loan.
"The majority of our Activ Library members are families of children with autism, but we provide resources for all ages and stages," she said.
"We have resources that help families going through the diagnosis process, as well as resources for teenagers going through puberty or coming to terms with death. Social skills are a very popular area, and we have lots of books that address behaviours of concern and help with the creation of social stories."
Karen said that the centre is always acquiring new items based on the needs of members.
"We're able to identify gaps based on the requests we receive from families and over time we can build on the range of items available for various areas of interest."

Activ Learning and Discovery Centre Librarian, Karen Holder
Early Childhood Teacher, Susan Glasson is available at the centre from 9:30-12:30 on opening days to provide professional advice and support families to choose play-based items to enhance learning and skill development.
"Members can borrow four items for four weeks at a time, but they may return as often as they like to swap items or to try something new," Susan said.
"We also encourage siblings to come along and borrow toys, as they may miss out when a child with [disability] requires [extra] support and attention."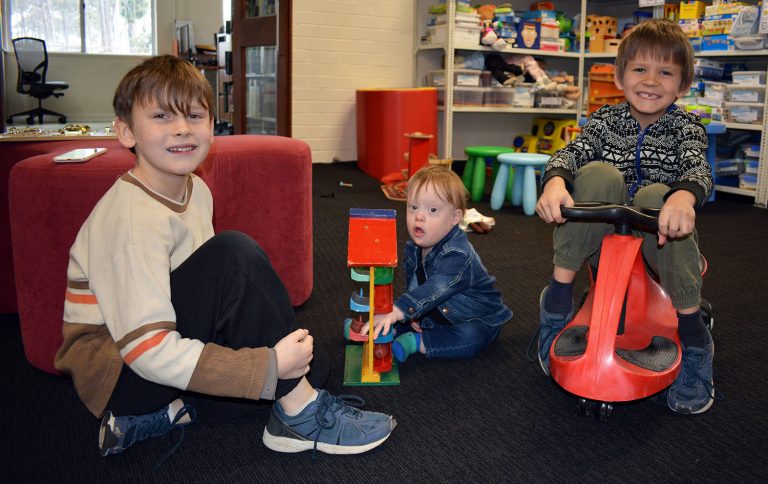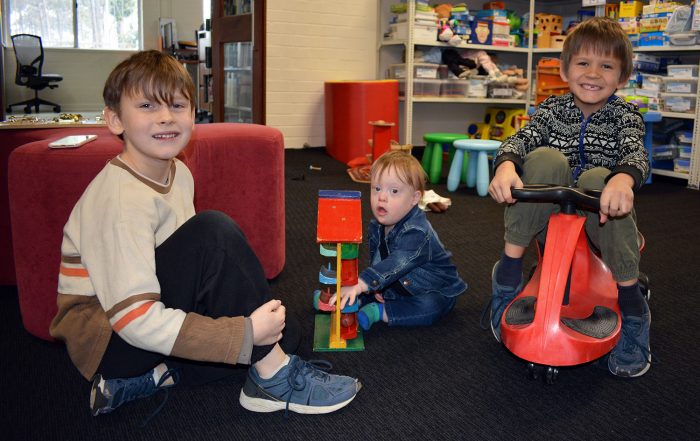 Pictured: Zechariah and his brothers playing at the library.
18-month-old Zechariah Hall has Down Syndrome and visits the centre once a month with his Mum Jacqueline and his two older brothers. Jacqueline said that the merging of the two services had improved access to resources.
"Everything is now in one place and is set-up really well. There's a library with books grouped by various disabilities, so you can access these at the same time as choosing new toys and play equipment in a safe environment," she said.
"There's also someone to help you choose items that support your child's therapy and goals at various stages."
Therapy Focus Advanced Physiotherapist, Dan Prigmore has been working with Zechariah and his family and uses play-based therapy in sessions.
"At the moment we're using soft play equipment like wedges and steps to help Zechariah learn how to stand," Dan said.
"This equipment is very expensive for families to purchase, so having access to the Activ Learning and Discovery Centre is a cost-effective way to help expose children to a range of toys and keep them motivated in therapy."

Therapy Focus Advanced Physiotherapist, Dan Prigmore
Memberships to the Activ Learning and Discovery Centre cost $160 per year. The Centre is located at 71 Jarrah Road, East Victoria Park and is open from 9:30 am – 3 pm, Wednesday to Friday. It also opens from 10 am – 1 pm on the first Saturday of each month.
For more information, visit the Activ Learning and Discovery Centre website or Facebook page.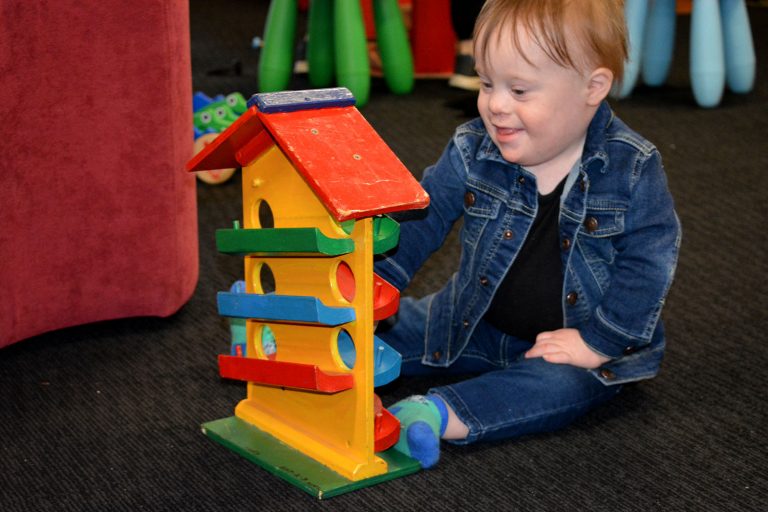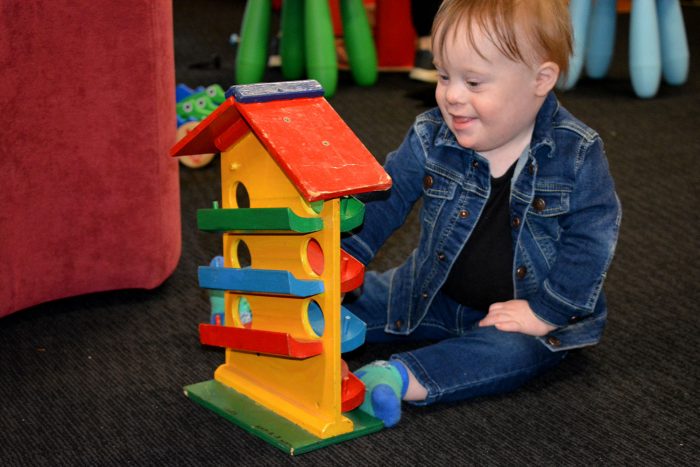 Pictured: Zechariah playing with the toys.