NS Projects Give the Gift of the Great Outdoors
On Saturday 27 October, a team of volunteers from project management company NS Projects conducted a 'Backyard Blitz' style garden renovation for 18-year-old Lisa Harris and her family.
Lisa has cerebral palsy and lives with her Mum, Tania, and two teenage siblings in their Kenwick home. Lisa's Occupational Therapist Deborah Waghorn nominated the Harris family for the garden renovation, seeing that Lisa would benefit from a more accessible backyard.
"Lisa is now in her last year of school and we want to make sure she is able to access her home more easily in her wheelchair, particularly as she begins to spend more time there," Deborah said.
"We wanted to create a space that she could enjoy as independently as possible, but also where she could spend time with her family."
The team from NS Projects met with Deborah and the family to plan a more accessible and sensory-stimulating garden, which included paving, shade sails, a vegetable garden, worm farm and fire pit.
"The garden is simply amazing!" Lisa's Mum, Tania, said.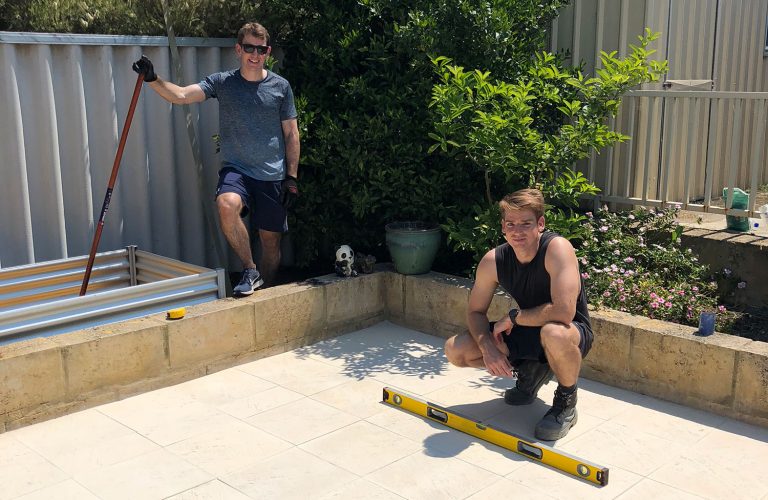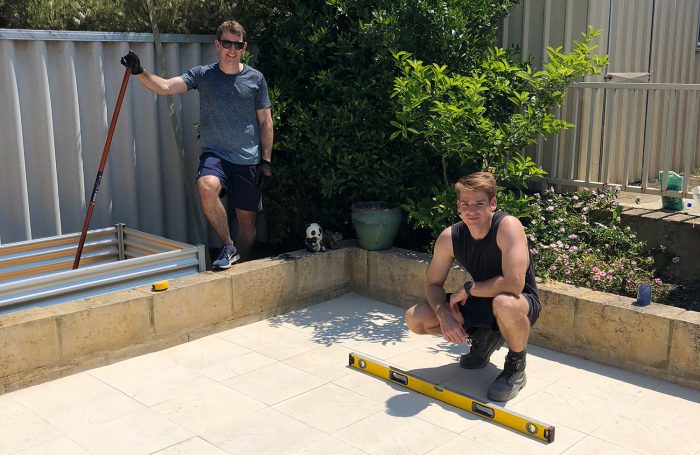 Pictured: Two volunteers from NS Projects laying paving"All the veggies are growing – there are already tomatoes, the passionfruit is climbing its frame and we can't wait to eat the corn."
"The worm farm is going well and the fire pit has already been used a couple of times. It's so nice having an area that Lisa can get to in her wheelchair."
As a finishing touch, the team from NS Projects also purchased and installed a hammock for Lisa to enjoy out of her wheelchair.
"Lisa absolutely loves coming out and laying in the hammock. She lays under the trees and just chills. It really helps get her – and all of us really – outside in the fresh air."
"The whole garden renovation experience was so lovely. Having a group of strangers in your backyard working was quite surreal, but they were all so friendly and really made it so comfortable. It was such a kind gesture from the volunteers and the company, and we are very appreciative of their generosity and hard work."
NS Projects has partnered with Therapy Focus since 2014, donating project management expertise and labour for a garden renovation each year. NS Projects has also funded many equipment and assistive technology items, which are not eligible for government funding.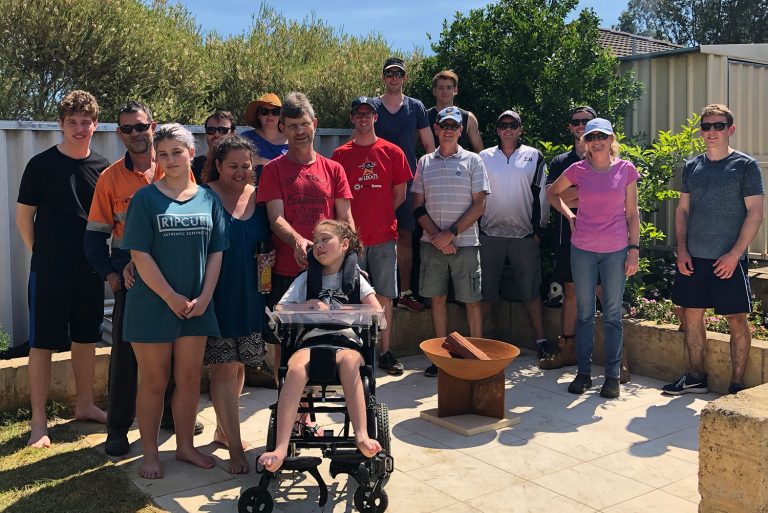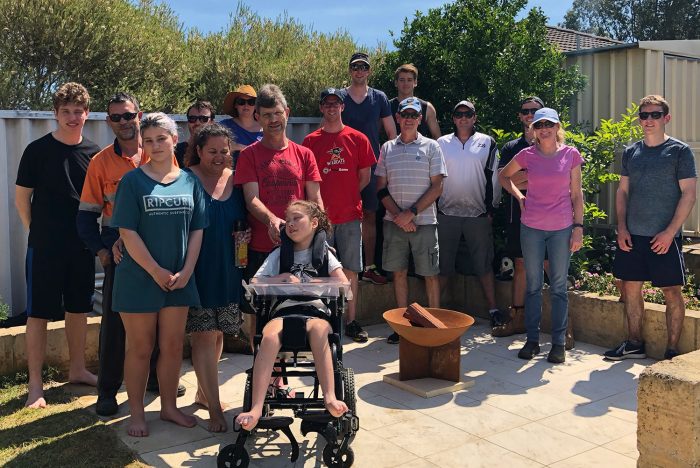 Pictured: Volunteers from NS Projects with Lisa Harris and her family in their newly renovated backyard.
Our Partners
Learn more about Therapy Focus' partners and how together we are committed to making a positive difference in people's lives.