New Zealand Exchange Inspires Therapy Focus Staff
In November three Therapy Focus employees travelled to New Zealand as part of an exchange program with the partner organisation, Autism NZ.
The group visited branches in Wellington, Hawkes Bay, Taupo, Hamilton, Auckland and Christchurch to learn about the supports available and share knowledge.
In the following Evan Williams, Tessa Harding and Elena Petropulos reflect on their experiences: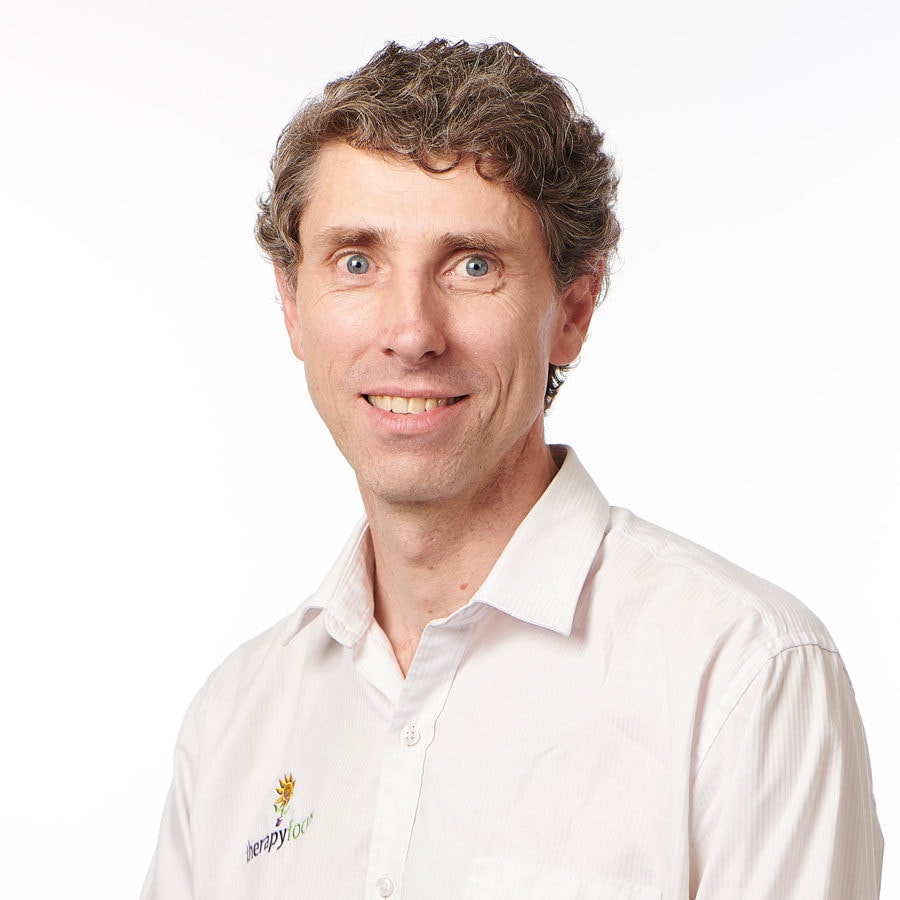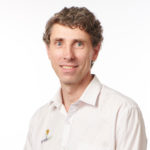 Evan Williams – Regional Manager
It was a great privilege to step away from my busy role, and all the chaos of a rapidly changing disability sector, to connect with people who are trying to get by with a lot less, but who are supported and given hope by some amazing people who really care.
In New Zealand, people with autism and their families have access to less government-funded supports than people in Australia. Funding is generally only able to cater for about 1% of people living with a disability, and this is to cover all disabilities. It is therefore much harder to access supports for early intervention, for specialist support at school and for adults.
It was really inspiring to see how Autism NZ works with so little in terms of funding to make such a big difference in people's lives. The fantastic education programs and outreach coordination give vital information and help people and their families to connect with others and to find supports.
After two weeks travelling across New Zealand on exchange with Autism NZ, one of my reflections was that the daily challenges, the constant stress of advocating for loved ones, the grief, the frustration as well as the triumphs and joys were universal and had little to do with governments and how much funding there is.
Those who could receive therapy and other supports highly valued them. The services gave them strategies, advice and confidence, as well as invaluable emotional support. In Perth, we have more funding and access to services, but having the right information and good caring people is so important for getting through the difficult times and for celebrating the good times.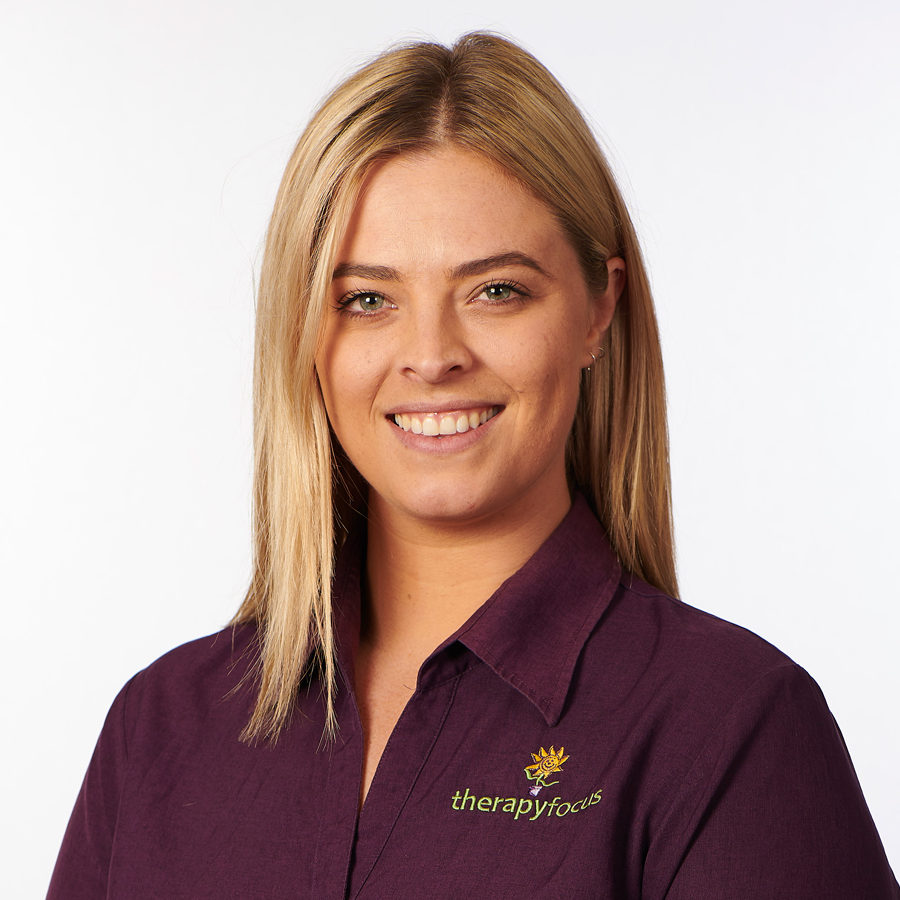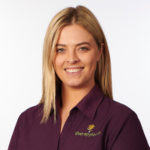 Tessa Harding – Brand Engagement Manager
First and foremost, it was fantastic to see an organisation truly working in partnership with families and communities to ensure positive outcomes for people with autism. As their tagline suggests, Autism NZ vow to take 'every step together' by helping families navigate the various funding and support systems, and by linking them with other agencies who offer services for people with autism. In speaking with families, it became apparent that often the greatest support is an ear to listen and a hand to hold. This is the role of Autism NZ's Outreach Coordinators, who are based at branches throughout the country and provide a source of localised knowledge and information. Their passion and enthusiasm reinforced to me that often the best form of advertising for an organisation is its people. And with limited funding channelled solely into service provision, Autism NZ relies on relationship building with families, government departments and other agencies to ensure its standing.
I was very motivated to learn how Autism NZ is working to increase awareness and understanding of autism in the community by providing education for families, teaching staff and health professionals. Autism NZ's National Education Manager, Neil Stewart, delivers a range of programs in collaboration with Tanya Catterral, who has a teenage daughter with autism. The use of a parent co-presenter and video case studies that demonstrate key strategies gives credibility and allows participants to really learn and apply. Having seen the level of participant engagement – and having learnt so much myself – I hope to take an active role in developing and implementing programs such as these in WA.
Adding to the effect of the education programs is Autism NZ CEO Dane Dougan's traction in the media. By weighing in on key issues, Autism NZ strives to be the voice of families of people with autism and bring about positive change in a sector that is in desperate need of more funding.
It was heartening to see an organisation really live its brand and I'm grateful for the inspiration and determination Autism NZ has instilled in me on both a personal and professional level.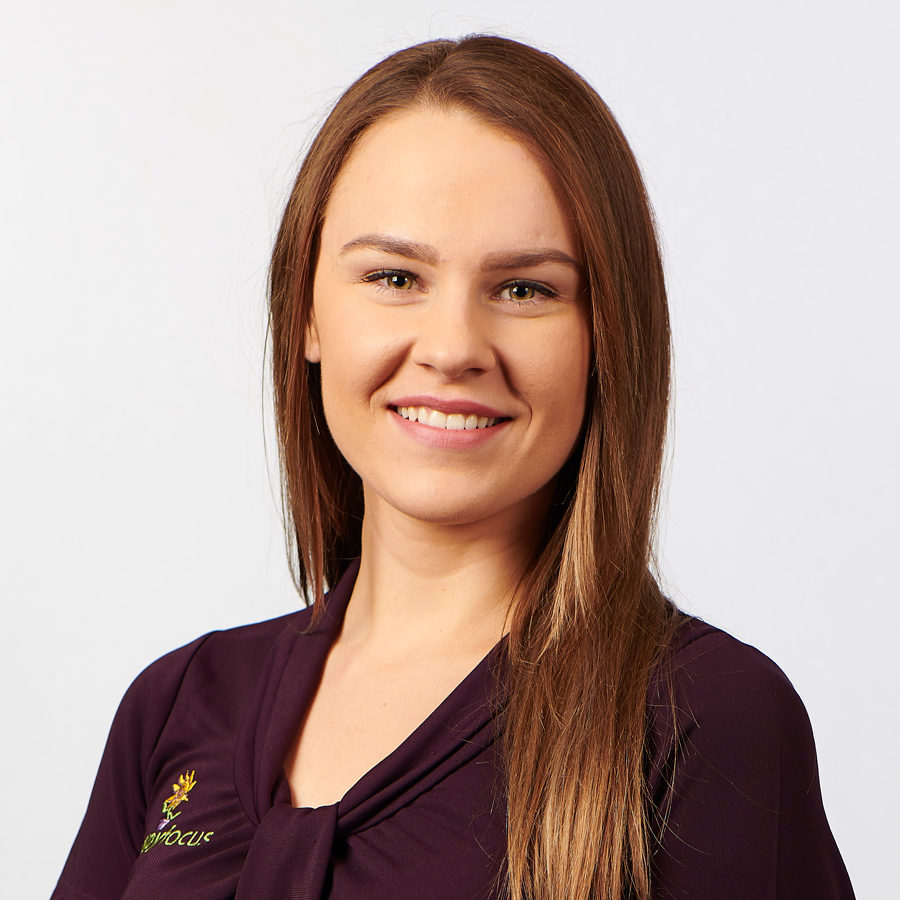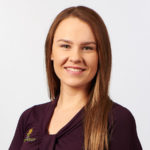 Elena Stoichev– Advanced Speech Pathologist
As a clinician, I come across people with disabilities who have low self-esteem or are fearful of failure.
This can be a significant barrier in moving forward to try new things and getting by in day-to-day life.
As part of the exchange program, we attended the Framework for Autism in New Zealand (FANZ) workshop facilitated by Tayna Catterall and Neil Stuart that outlines basic principles in having a child on the Autism Spectrum. Tayna and Neil introduced a concept around having a "Proud Book" to support self-esteem. This book is a record of positive things about the person including their personal characteristics and their achievements, whether they be big or small.
It can be made from scrap paper, a notebook or notes programs on a tablet device. This visual reminder is more concrete than words such as "great job" and can be reflected on in the person's own time. This also allows people to process and make meaning of the messages at their own pace. Proud books are not only for people who are able to read but for people of all ages and abilities. "Proud Books" can include words and/or images to remind the person of their achievements and of things that they should be proud of.
There are many positive thoughts I have of my customers on a regular basis and I will be writing these down more often in addition to my usual positive passing comments. I will encourage the people I work with, from my colleagues to families and other stakeholders to apply this visual system in the hopes that the people we support have positive self-esteem and are able to grow and reach their full potential.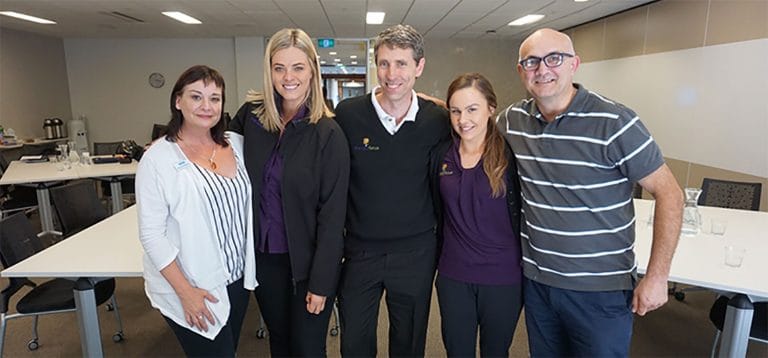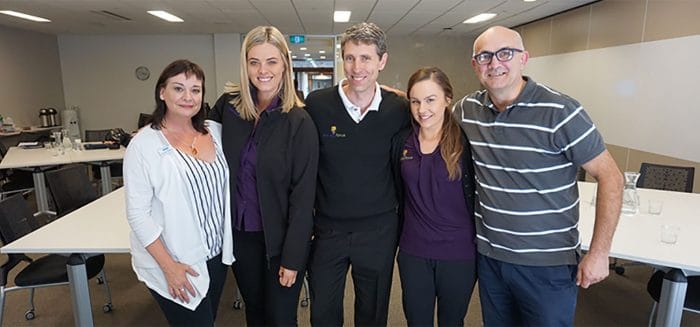 Pictured: Autism NZ National Educators Neil Stewart and Tanya Carreral with Therapy Focus staff Tessa Leschen, Evan Williams and Elena Petropulos.
Comprehensive Autism Services
Therapy Focus provide comprehensive therapy services for people with Autism Spectrum Disorder and their families.