NDIS Helps Hau Achieve More Independence
Hau Le is a young man with goals and aspirations to live a more independent life. Before accessing supports through the National Disability Insurance Scheme (NDIS), the 16-year-old struggled to verbalise how he felt and what he wanted, which affected everyday activities like ordering food or catching a bus.
Therapy Focus Speech Pathologist, Kate Darwent said Hau would get easily frustrated because people didn't understand him. He had a voice, but his words and the messages he wanted to communicate were not being understood.
"When someone doesn't have much communication, we tend to ask a lot of yes and no questions or don't talk to them much, which can be incredibly frustrating for the person trying to communicate," Kate said.
Having identified a need for Hau to have access to alternative communication assistance, Hau's therapy team arranged for him to try some different communication devices and systems. Once they found the best fit for Hau, the team applied for NDIS funding to purchase a device.
Kate said that the device allowed Hau to develop his own language system, which helped bring out more of his personality when he communicates with others.
"Hau is quite a joker. He uses his device to tell jokes and he messes around. So not only can he tell us what he wants, he can also tell us how he is feeling and show his personality."

"If you want to be able to participate fully in your environment, you need to have a method to be able to express yourself and be understood."

Therapy Focus Speech Pathologist, Kate Darwent
Hau's mother, Lan, said that since receiving the device, Hau was finally expressing himself and could tell her when something was upsetting him.
"Before getting the device, he would use his body when he was angry. He would lie on the ground and try to get his own way, as he had no other way of communicating his emotions," Lan said.
"Now I can understand him better, and that has improved our relationship. We're very close now."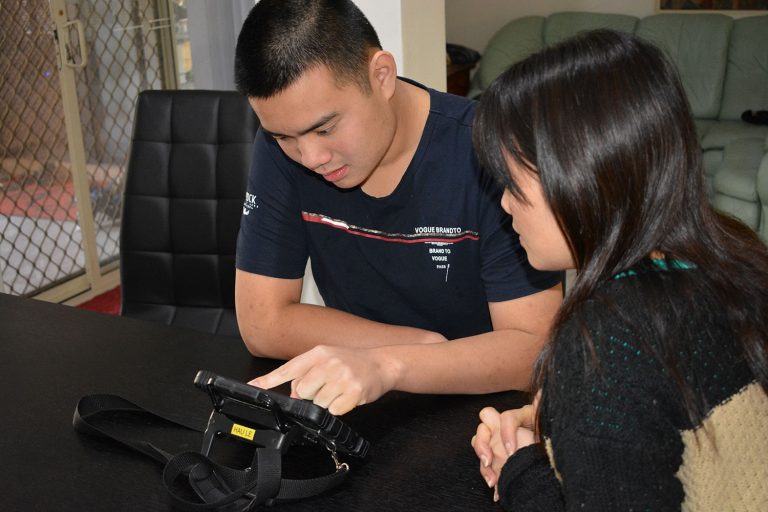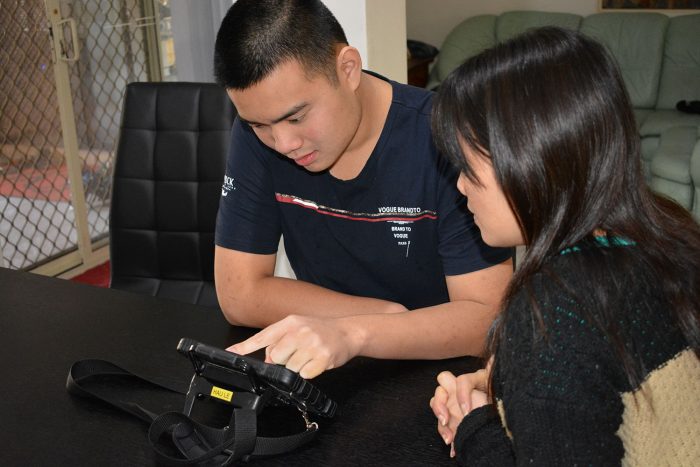 Pictured: Hau using his communication device while his Mum Lan watches on.
Therapy Focus is a registered service provider for the National Disability Insurance Scheme (NDIS). Our comprehensive therapy services and specialist services can be accessed via a range of funding options, including the NDIS.
For more information about our services and funding available, call us on 1300 135 373. Our friendly team can help you find out if you're eligible and provide further information about the options available.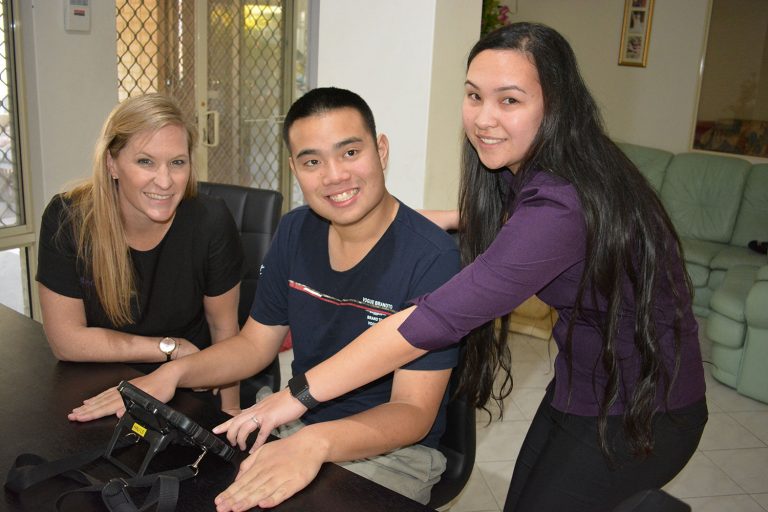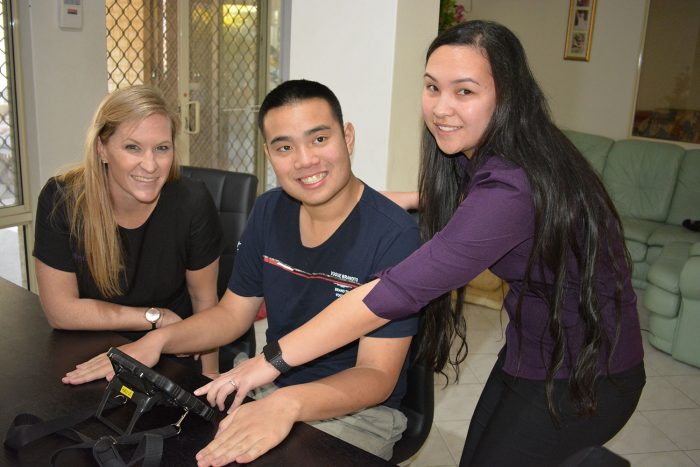 Pictured: Hau with Therapy Focus Speech Pathologist Kate Darwent (L) and Support Coordinator Katherine Vales (R).
Supporting complex communication needs
Access Therapy Focus' effective communication systems and solutions for people with complex communication needs.