NAIDOC Week celebrates special women
Article published in 2020
NAIDOC Week is a celebration held across Australia to highlight the history, culture and achievements of Aboriginal and Torres Strait Islander peoples. This year's theme, 'Because of her, we can', celebrates Aboriginal women and the essential role these women play in their families and communities.
Tania Harris is a proud Aboriginal woman from Queensland. She is a mother, career woman and support network to her 18-year-old daughter Lisa, who has cerebral palsy.
Sitting in her backyard, feeling the crisp, cool air and the light rain drizzling down the patio bricks, Tania explains what disability means to her.
Tania is an Aboriginal Consumer Engagement Coordinator for the Health Consumers' Council and she commented on how different this year's theme had been for the community.
"Aboriginality and disability don't generally go together. There's no Aboriginal word for disability. We accept people, and all their differences. We accept them, just as they are," she said.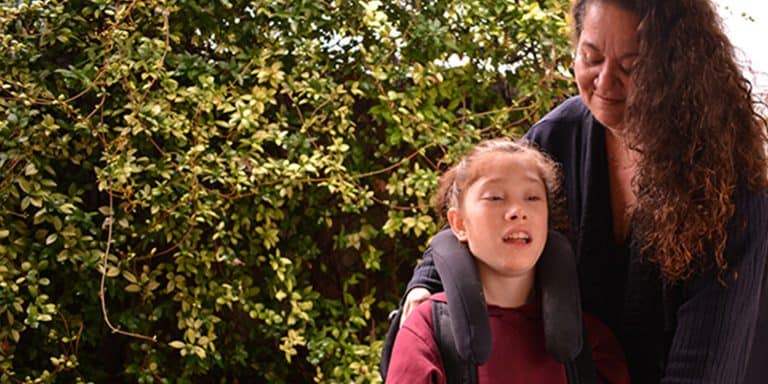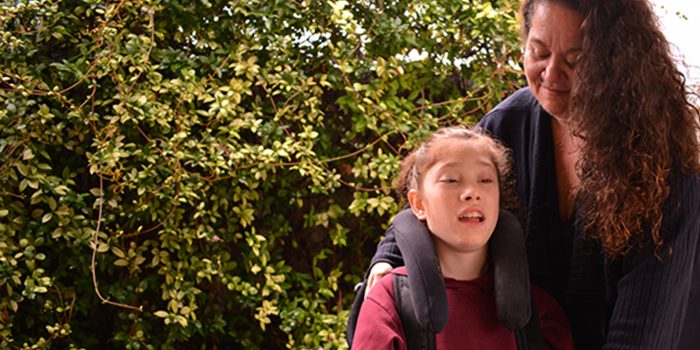 "It's the recognition of how much work women put in, especially Mums. We have Nannas and Aunties who also care for the children that aren't theirs and we've had this opportunity to say nice things to each other and build each other up," she said.
"I was very glad when I saw the theme. The women I know are really strong, very caring and resilient and they are faced with a lot of challenges; but they get through it and get on with it."
Tania and Lisa have been accessing services from Therapy Focus for 14 years and in that time, their needs have changed dramatically.
"We first started with Therapy Focus when Lisa was in full-time school and we had a lot of access to services," she said.
"If I could give any families struggling with disability, some practical advice, it would be to go and join the community and really be a part of it. Sit with people and ask them questions about what they think and how they feel. It will teach you all about the world your child lives in."
Geraldine Punch is a nan, mother, mentor and foster carer.  She has welcomed more than 17 boys into her home over several years to help provide them with an education, a life free from crime and a loving family.
Geraldine is a proud Goreng Noongar and Christian woman from Gnowangerup, a small town south-east of Katanning, but has lived in Perth most of her life.
"My mum never pushed me to get an education or a job, but she inspired me to be a foster carer. I see the goodness in children, not ratbags, and the Lord put me here for a reason," she said.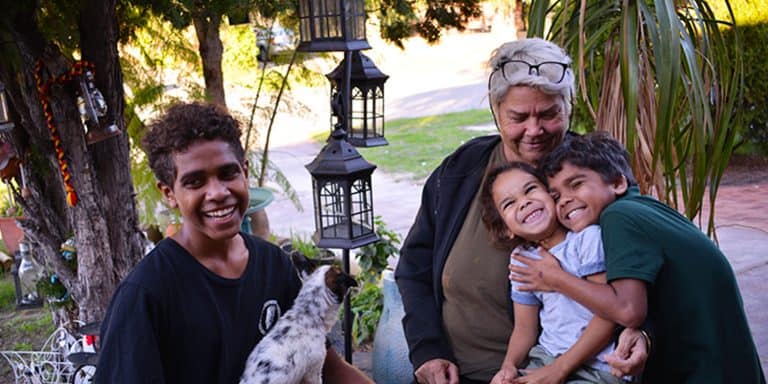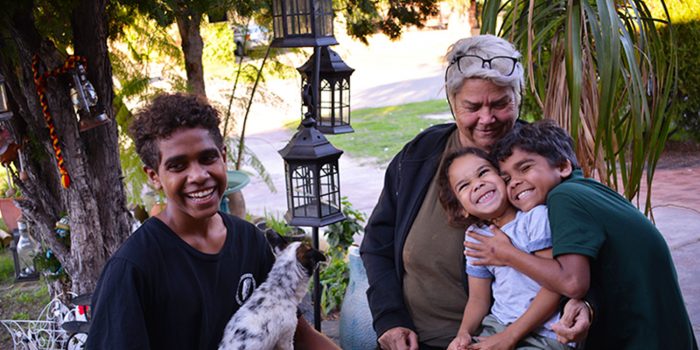 Geraldine currently has 6 boys in her care, with 2 receiving services from Therapy Focus. She said that all the boys had a love for sports and school.
"They bring so much joy to me. I try to teach the kids about their identity and values, but it's a bit harder when they have little problems."
"It's important the children accept who they are, and the things they can and can't do, then you can encourage them to do what they can in the bigger world – disability or not."
Events and Training
Discover upcoming events and training at Therapy Focus.