Mural celebrates Walliston community partnership
In early November our therapy team based in the Perth Hills joined forces with the staff and students at Walliston Primary School to paint a mural outside our onsite office.
As part of the project, local children with disabilities were invited to paint alongside Walliston Primary School students with the support of Therapy Focus therapists. Perth artist Nick Zafir facilitated a pre-painting workshop for participants, with the mural painting taking place two days later.
Therapy Focus has had an onsite office at Walliston Primary since early 2017 with therapists delivering therapy services to some of the school's students, as well as children and adults with disability in the wider Kalamunda community.
The idea for the mural came about when Therapy Focus Team Leader Olov Falkmer and Walliston Primary School Principal Craig Mainard discussed decorating a plain wall at the primary school.
The mural was not only an opportunity to work together and create something beautiful, it was also an opportunity to promote community inclusion and participation.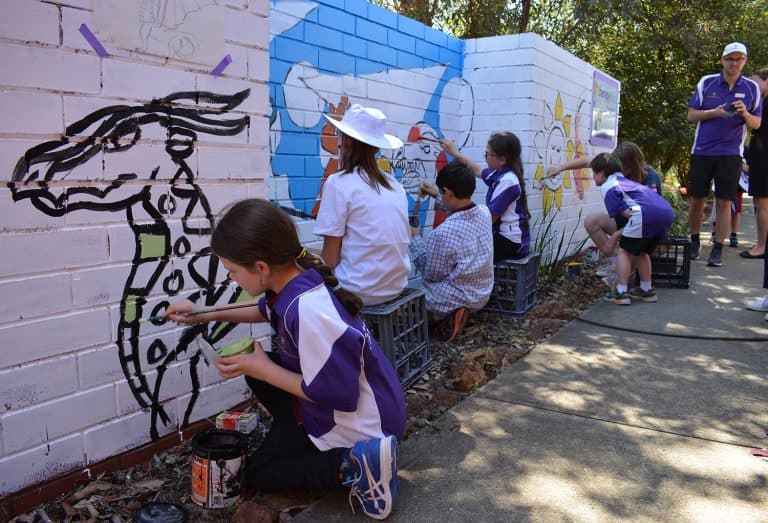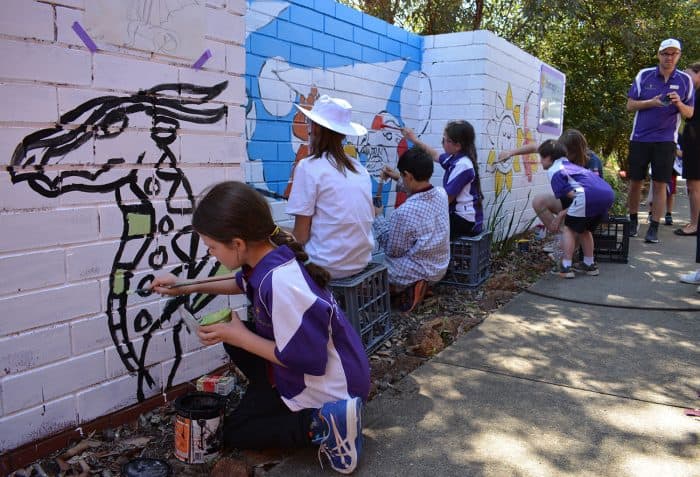 Walliston Primary School Principal, Craig Mainard, said that the combined project served to enhance the school's mission, "The Walliston Way."
"The Walliston Way focuses on Community, Creativity and Connection. Not only has this combined project assisted in rejuvenating our school, but it has also allowed our students to showcase their creative skills, connect with children who have disabilities and maintain our strong community partnership with the organisation," Craig said.
"Our thanks go to Therapy Focus for initiating this project. I know our students feel very proud to have taken part in it."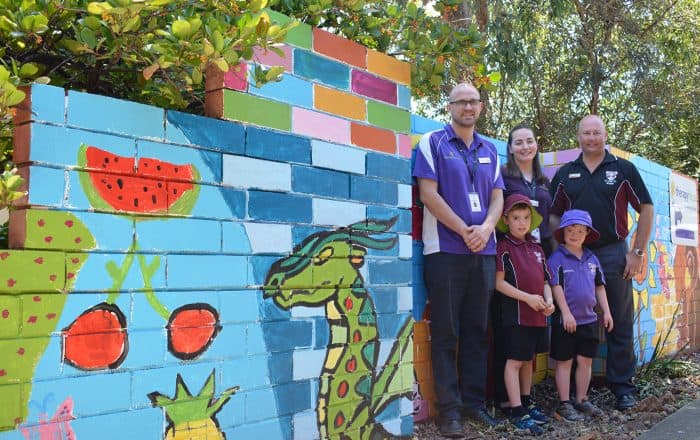 To see more photos from the mural painting, visit our Facebook page.
To view artist Nick Zafir's work go to zafirstudio.com.
School Aged Therapy
Our comprehensive therapy services help school aged children build on strengths, discover their abilities and achieve their goals.