18-year-old Liam has taken on the best of the best in hip hop dancing at an international competition in Sydney.
Liam, who has autism, dances with a crew from Joondalup Entertainers Theatre School, where he also works as a student-teacher.
Liam's mum, Debbie, explained that the team earned their place in the National Championships after entering a local competition.
"Liam and the crew entered the WA Battleground competition and placed in the top three, earning themselves a spot in the National Championship in Sydney," said Debbie.
"Liam was extremely proud and excited about the opportunity, however, his diagnosis means he requires extra support to cope with the social and emotional challenges the opportunity presents."
While fundraising for Liam to go on the team trip, as all other participants did, Debbie successfully applied to Therapy Focus' Grants for Inclusion, Value and Equality (GIVE) program to fund her own travel to Sydney so that she would be able to support Liam.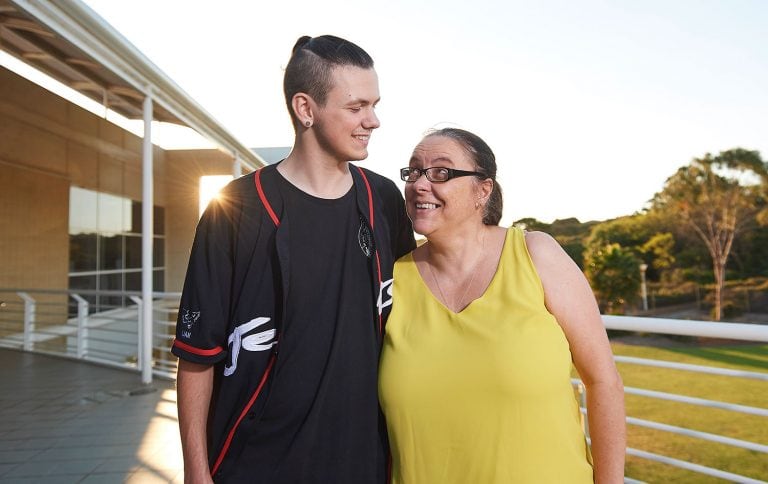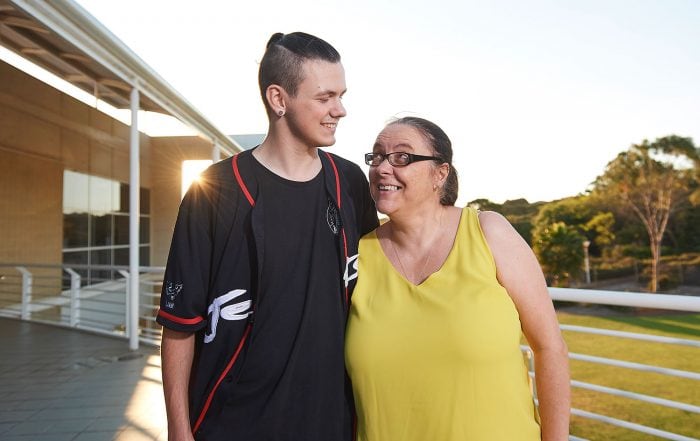 Pictured: Liam and his mother Debbie.
"Liam needs some support and coaching to [help] him in his decision making in social situations," said Debbie.
"He had a great time over the weekend in Sydney. He was making friends with peers the same age as him and having a ball participating in what he's most passionate about – dancing."
"As well as competing with his crew, Liam had the opportunity to partake in a workshop with famous dancers Parris Goebel and the Royal Family. Out of the 350 dancers from across Australia and Asia, Liam was chosen to dance with them at the front. He was truly overjoyed, I've never seen him so happy."
Jets Principal, Ros, said Liam was a fantastic member of the Jets community.
"Having Liam as both a student and a teacher brings so much joy to the school," said Ros.
"We're so thankful and truly thrilled that he was able to join us on this trip."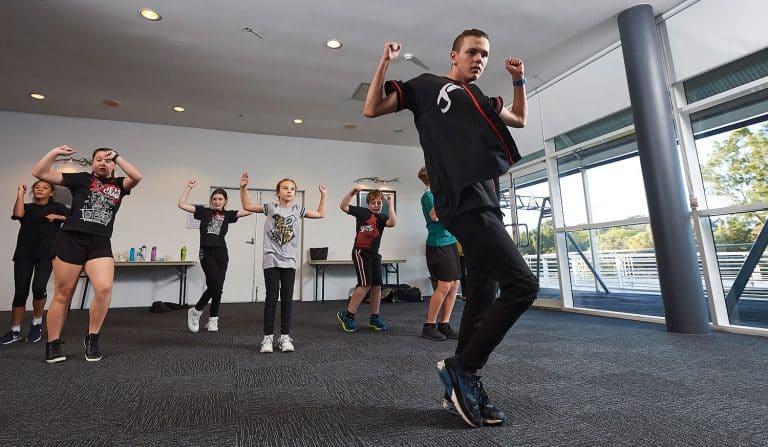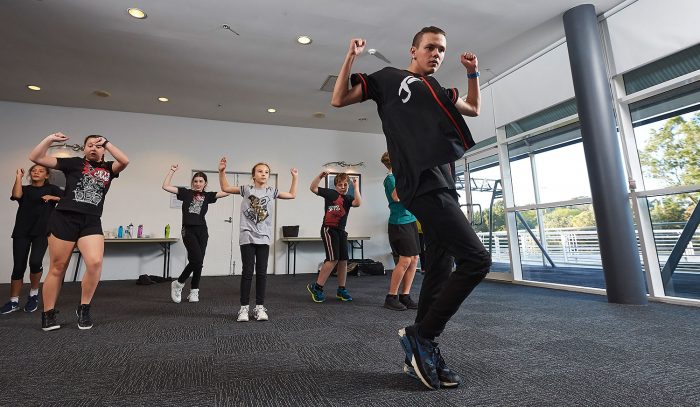 Pictured: Liam teaching a class of pre-teen dancers at Joondalup Entertainers Theatre School.
Specialist Autism Services
We provide comprehensive therapy services for people with Autism Spectrum Disorder and their families.