KONGA megaclass highlights importance of 'me-time'
Fitness instructor and mother of four, Tyare Pugh, is inviting the Perth community to take part in a free KONGA® workout to help raise awareness of autism and highlight the importance of self-care.
Tyare has partnered with Therapy Focus to host the event, which will be held in front of the Perth Bell Tower on Friday 29 March from 6:30pm.
Three of Tyare's four children are diagnosed with Autism Spectrum Disorder, a life-long developmental disability that affects the way a person interacts with others and relates to the world around them.
Tyare said that she found solace in fitness programs such as The Jungle Body's KONGA® and started the event not only raise awareness of autism, but to encourage other parents and carers to find 'me-time'.
"I found strength, courage, friendship and, most importantly, balance through fitness programs like KONGA®," Tyare said.
"I wanted to share this discovery with others, so for the past three years I've invited parents, carers, therapists, people with autism and the broader community to wear blue and take part in a KONGA® Megaclass to kick-start Autism Awareness month."
"It's an opportunity for people to have some fun through fitness. Self-care and self-love are so important and I think everybody needs to find 'me-time'."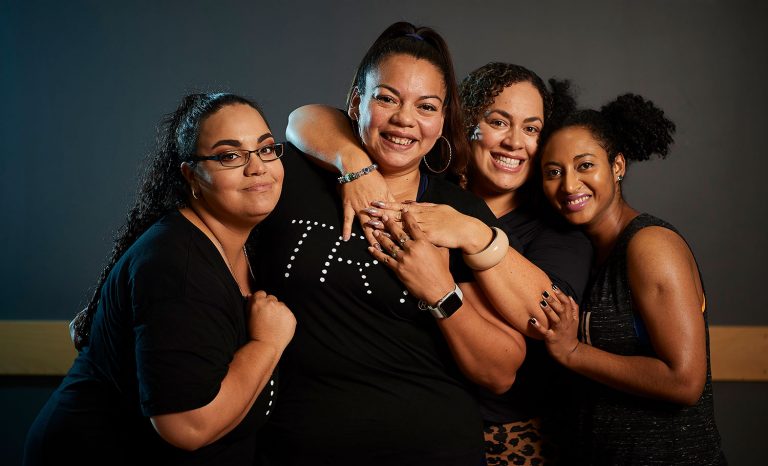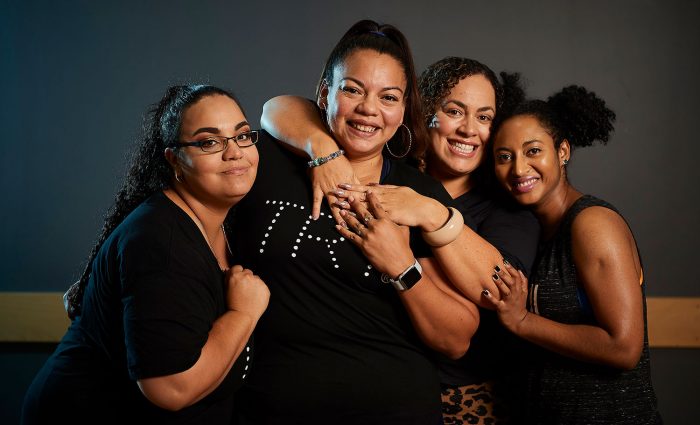 Pictured: Tyare Pugh (second from left) with fellow "Autism Mummy" Sera Matasere (second from right) and fellow KONGA enthusiasts Deborah Reid (left) and Mal Maduka (right).Sera Matasere attended last year's event on a whim and now attends Tyare's weekly KONGA® classes, which she runs through her fitness company, The Real Tyare.
"I went along because I felt alone as a mother of a child with autism."
"I was really nervous and worried that people would judge me because I hadn't opened up about our journey. I was tired, exhausted and very sad."
"But when I got to the event and was surrounded by a sea of blue I realised that I wasn't alone. Autism was so much bigger than I ever realised."
Sera said that being a parent to a child with autism was both "magical and rewarding", but that it can be "heartbreaking" too.
"Parents with children who aren't on the spectrum don't always cope, but parents with children who have a disability – it's a different realm.
"You need to find an outlet to help you manage the everyday stresses. Find a parents group, find a gym, work, dance – do whatever makes you happy. Find your happy and you'll be a happier parent."
"KONGA® is my saving grace. It's not so much an escape, it's simply my happy place."
To find out more about this year's event, visit the Facebook page.
Events and Training
Discover upcoming events and training at Therapy Focus.