A few weeks ago I organised for one of my customer's, Jordan Jasmins, to attend a football match to watch his favourite team, the Western Bulldogs.
Jordan has Leukodystrophy, which is a rare neurological and degenerative disorder that affects the brain, spinal cord and often the peripheral nerves.
Jordan has had a difficult few months as his physical mobility continues to decline. Nevertheless, he's a very optimistic and sports-mad young man with the wish to graduate high school and one day become a sports teacher.
After months of planning, the Bulldogs were generous enough to offer us change room access before and after the game for a once in a lifetime experience. In a special moment before the game, each player ran up and gave Jordan a high-five before running onto the field to face the Fremantle Dockers.
Unfortunately for Jordan, the Dockers were too strong in front of the home crowd. But in spite of the result, both Jordan and I were grinning from ear to ear as we met some of our heroes in Marcus Bontempelli and Tom Liberatore.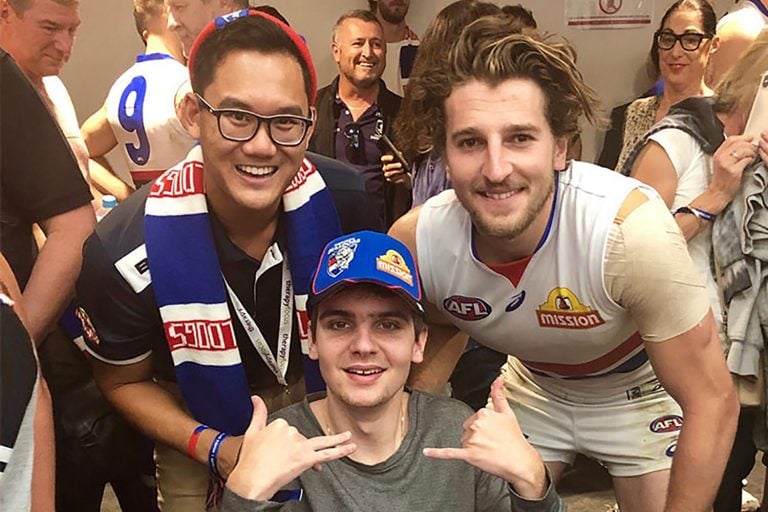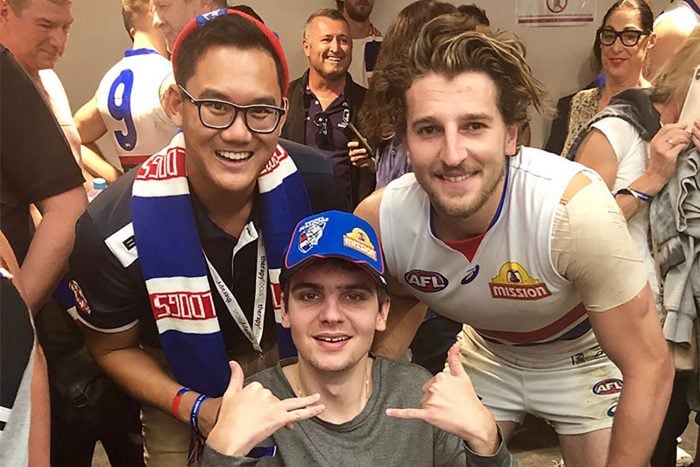 Pictured: Therapy Focus Occupational Therapist, Josh Panelo (left) with his customer Jordan (centre) and Western Bulldogs player Marcus Bontempelli.Jordan was delighted by the experience and described the evening as "awesome".
"It sucks that we lost, but I still had the best experience meeting the boys," he said.
It was a special night and it was very heart-warming to see Jordan so star-struck after experiencing some tough months. He was absolutely ecstatic and couldn't stop smiling all the way home!
Our thanks go to the Western Bulldogs for their kindness and hospitality.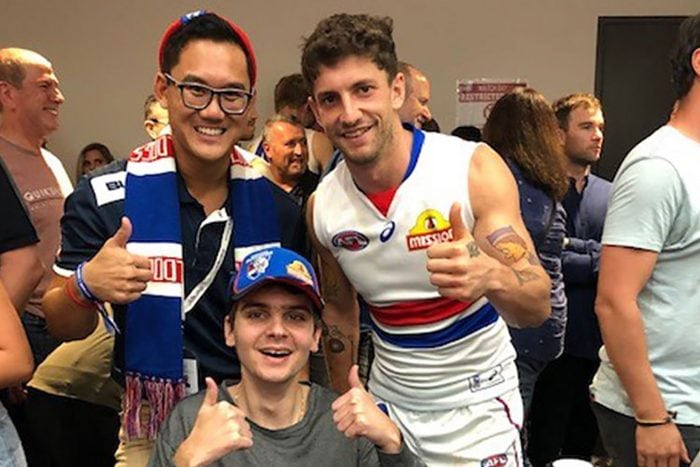 Could you benefit from occupational therapy?
Learn how our occupational therapists help children and adults with disability participate in everyday life.