Hristijan's backyard blitz
Perth based project management company NS Projects has built a custom backyard for 12-year-old Hristijan Necovska, who has cerebral palsy.
Over two weekends, 16 volunteers from NS Projects converged on the Marangaroo family home to create a safe and accessible space for Hristijan to relax and spend time with his family.
Hristijan's mum, Biljana said a new backyard would give him the opportunity to practice his walking skills at home.
"Hristijan loves being outside, but the size of his wheelchair and walker meant he couldn't access the higher part of the garden," said Biljana
"We hope that with the new backyard Hristijan will be able to spend more time with us outside and have the space to safely practice walking.
Therapy Focus Physiotherapist Shannen Stanes explained the plans will allow Hristijan to have time out of his wheelchair and the opportunity to be more involved in family life.
"The new garden has a soft surfaced area designed for floor-based play. Hristijan will be out of his wheelchair and playing at the same level as his younger brother," said Shannen.
"There is also a ramp from the lower level of the garden to the upper level where the veggie garden is. The whole backyard is now accessible to Hristijan and the ramp will provide a great opportunity for him to be out of his chair and get more time on his feet."
Learn more about NS Projects.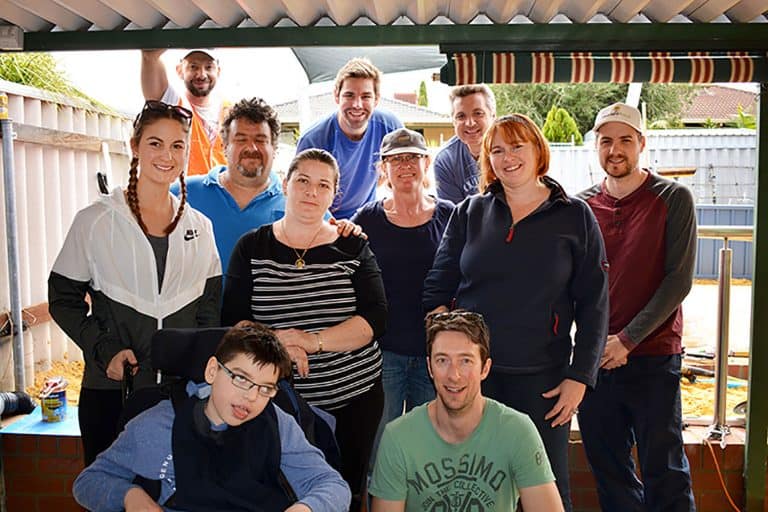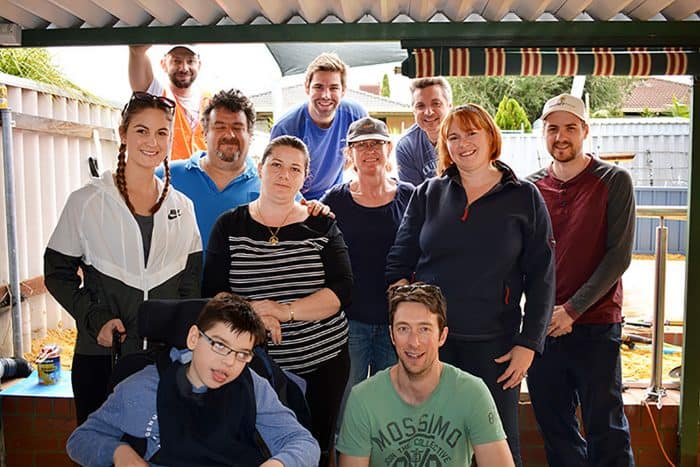 Pictured: Hristijan (front left) with his Mum, NS Projects volunteers and Therapy Focus staff.
Our Partners
By working collaboratively with businesses, community groups and other disability service providers, we're better able to support the people in our community – and beyond.